Fito Segrera's anti memory loss installation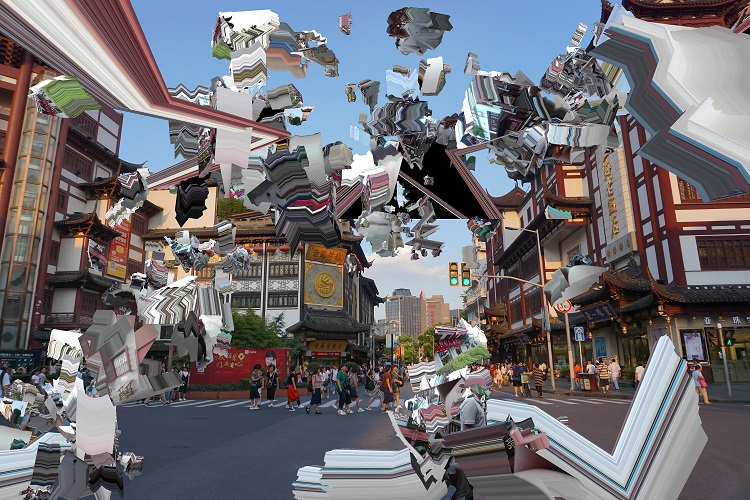 It's a well known fact that memory is like Swiss cheese. To fill the holes, Colombian artist Fito Segrera created an installation that tinkers with your memories using an Open BCI (brain-computer interface) headset—an open source brain-machine interface that accesses data generated by brainwaves.
"Recalling things requires concentration, but what happens to all the things we see but can't remember?" says Segrera at Variation, the Paris fair dedicated to new media artists produced by Art2M (the parent company of Makery) and MCD.
To reconstitute his lost memories, the artist juxtaposes real and virtual images. When his headset senses that his attention has dropped, a camera takes over by capturing images of the moment. In parallel, algorithms for online image recognition and tagging services, as well as Google's search suggestion engine, autonomously interpret these brain signals, generate their own images and compile it all into a log book. Entitled Agnosis: The Lost Memories…, the installation exhibited at Variation displays recomposited views from Shanghai, consisting of a background photo ("taken on the street, as if by any tourist," according to the artist), photographic fragments and algorithmic images. In short, a sort of augmented reality, but auto-generated.
Head of creation at Chronus Art Center in Shanghai and an alumnus of Parsons, The New School, in New York, Segrera humorously spans digital humanities, transhumanism and artificial intelligence, with projects such as Transiconmorphosis and his human emoticons, and Flagellum Machinam, a machine that whips you the moment you catch a wifi signal in the street.
"Flagellum Machinam", Fito Segrera (2013):
"Agnosis: The Lost Memories…" at Variation Media Art Fair, Cité internationale des arts in Paris, through October 23