/ Voices
Research centre on materials CCL in Togo. © Caroline Grellier
Column of a material maker #5
La Termatière, Caroline Grellier's agro-material design agency project, is leaving the Languedoc vineyards for the lands of Togo, heading off to discover a research centre in local materials.
Art in vino
Before Togo, I have a meeting in Aigues-Vives, a charming village in the Gard department, with Jean-Fred Coste, president of the Caveau d'Héraclès, first organic wine-growing cooperative cellar in France. I meet a welcoming man with a moustache, with a passion for his work and concerned about the future of his cellar: beautiful architectural heritage that only serves as a storage facility, the vinification having been relocated in a neighbouring village.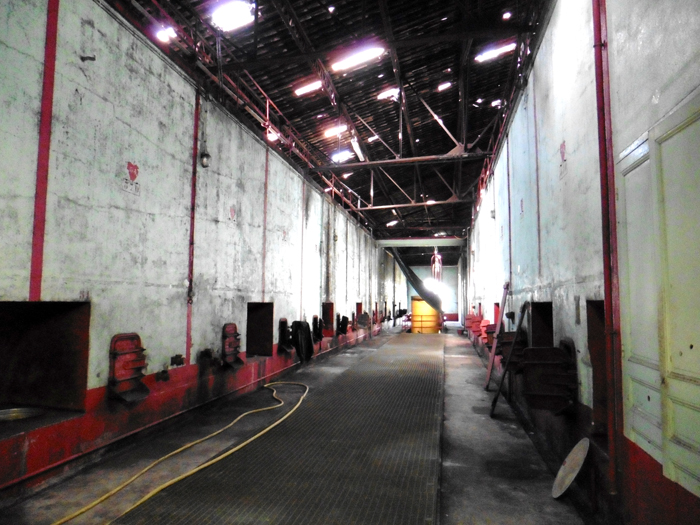 His objective today is to explore new lives for this huge empty but still fragrant building. Pending the opportunity for La Termatière to line up for its offices-workshops on the last floor on the left above the vats (you never know), the first challenge will take place in October 2015, as part of a local cultural mediation programme. The cellar will receive contemporary artists from the area, who between digital art, painting, installations and performances, will propose their vision of this site in search of its identity.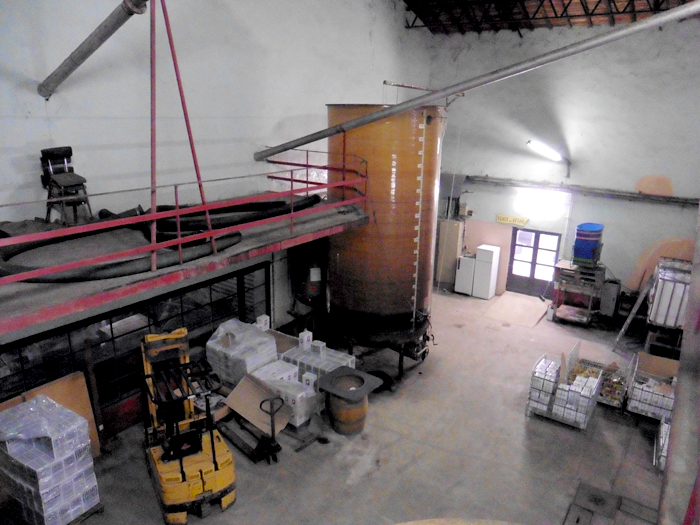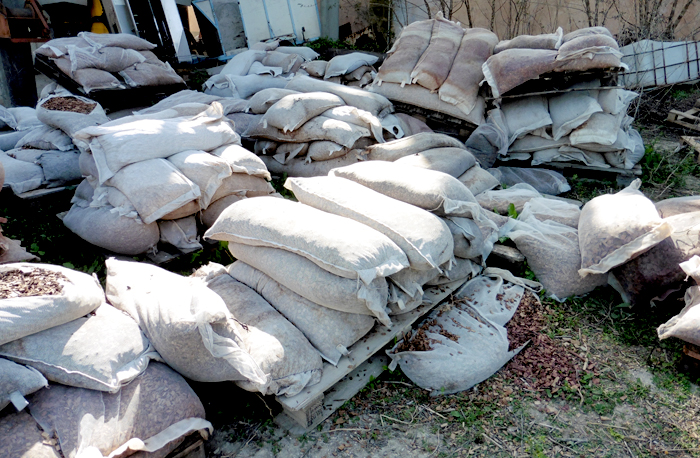 Invited by the collective of artists La Commune, La Termatière will present to the public its library of viticulture origin materials. An opportunity to pursue its mission of promoting territorial agro-materials and making locals discover the possible applications of these samples.
In order to raise awareness among the pupils of the village school about recycling and the viticultural territorial heritage, two workshops will be organised and then displayed at the Caveau. Apprentice material makers will make wine lees dyes and constructions made of recycled corks.
Woezon, welcome in éwé language
Following the coolness of viticulture cellars, here I am 6,000 km further south, in the tropical scorching heat in Togo, in the middle of a field of compressed mud-bricks.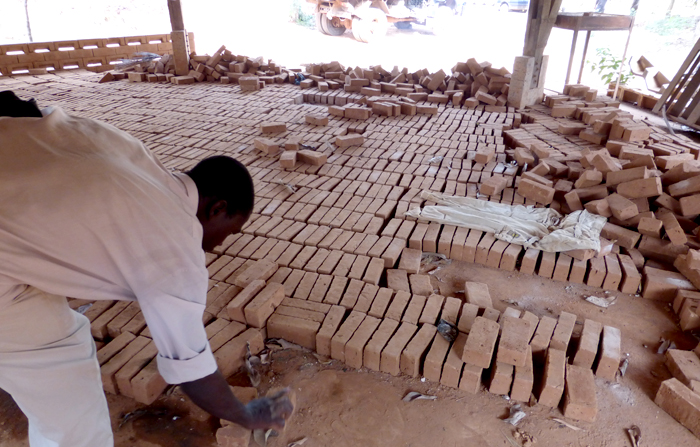 Within the context of the incubation of La Termatière, I went off to study the operating and the tools of a structure that is very similar to what I am aiming for in terms of activities: the production and sale of local materials, R&D in agro-materials, material library, and training, expertise and consulting services.
The objective is to be inspired by the very unusual way of carrying out R&D here in Africa, with few means and machines similarly to the frugal innovation, almost by hand, and to detect operating models to transpose to La Termatière.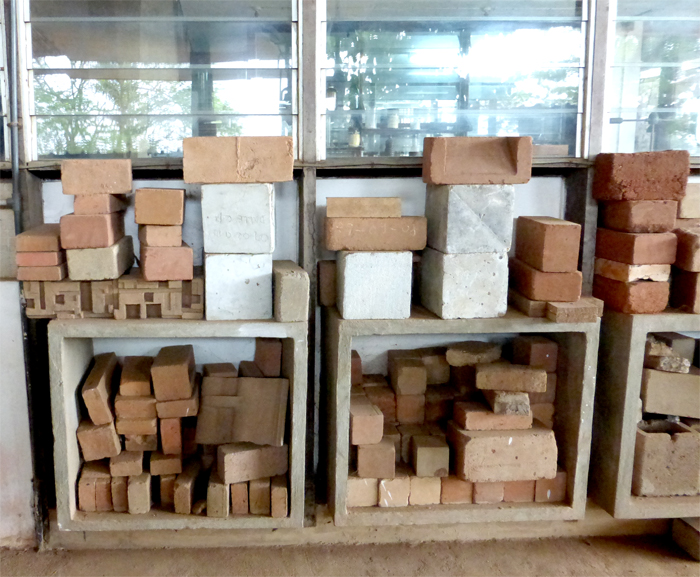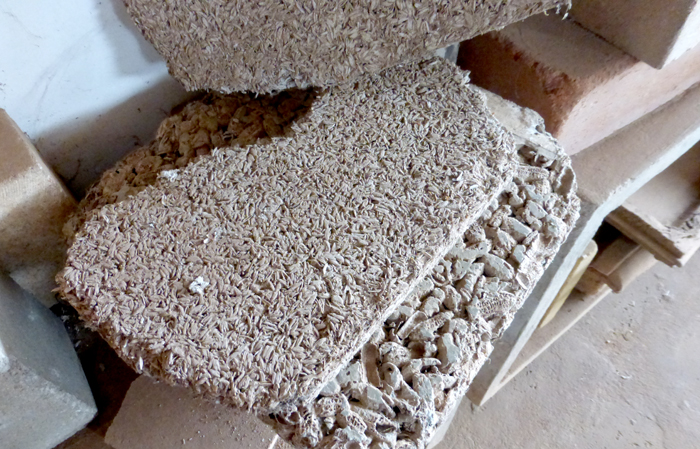 An open-air lab
Opened in 1970 following the request from the government of Togo to the United Nations Special Fund, the Cacavelli Housing and Construction Centre (CCL for "Centre de la Construction et du Logement") was set up to contribute to the improvement of accommodation in Togo. It relies on its research on local construction materials made of raw materials that are not imported. This technical centre that counts forty odd employees is unique in its kind in West Africa and has trained more than 3,000 labourers, project managers, architects, engineers coming from all over West Africa.
The objective of the CCL is to carry out applied research, thus the creation of an Architecture and operations division, associated to the lab, where new production techniques and shapes of bricks are tested out. In order to do so, a true open-air lab was created on the 14,800 acres of land: a field of experimentations and prototyping where interns especially train in 1/2 scale constructions of buildings and where new material recipes are tested.
Among the most significant realisations, the construction of incineration furnaces made of backed bricks reserved for the elimination of bio-medical waste from free health centres and hospitals, a project supported by the WHO.
Materials made in Togo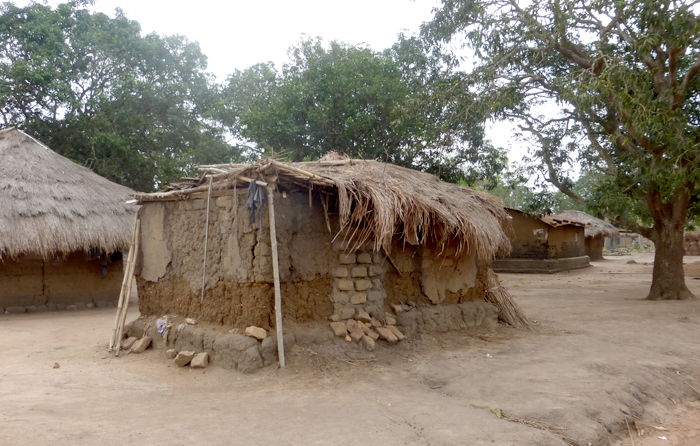 Since my arrival, I am discovering inspiring recipes for the production of construction materials, used for centuries in African villages, such as bousillage: a mixture of earth, water, cow bristle, grass (fresh or dried) or straw.
A different version of banco, also called adobe, widespread local material consisting in making a dough composed of coarsely grinded clay and water, kneaded for two to three days (traditionally trodden on). The walls are then raised layer after layer (like a 3D printer), while observing a drying time between each storey. Similarly to masons from the Tamberma population, in the north of Togo, the distinctive feature of these constructions is to gather the raw materials on the construction site.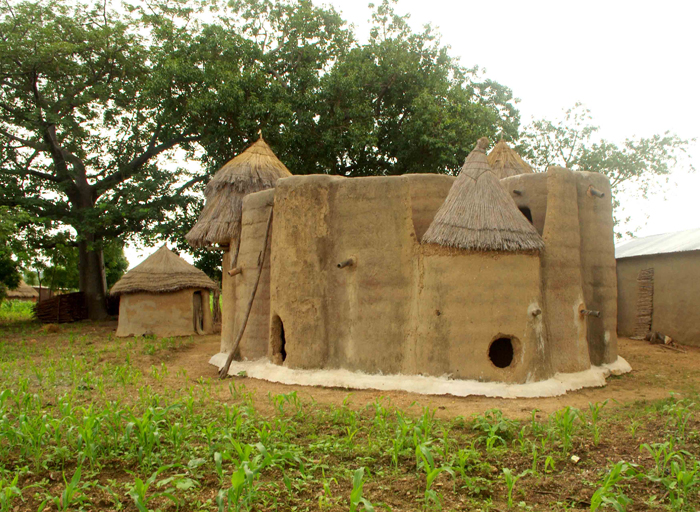 The CCL also looked at the use of kapok oil or florentine (palm oil production residue) to protect and make banco walls waterproof.
A few weeks left to discover these recipes from local material makers in Togo, and fill up with inspiration for the rest of the La Termatière adventure.
Read here the previous columns of Caroline Grellier