/ News
Food waste recycled into new ceramics by Francesco Pacelli. © DR
The future of 3D printing in coffee grounds
3D printing has taken an interest to our rubbish bins! The Italian Francesco Pacelli, 26 year-old engineer and designer in materials, imagines lots of new materials from coffee grounds. Focus on his Hoop project that recycles food waste for 3D printing.
Francesco Pacelli, member of the +Lab of the Politecnico university in Milan, startled by the exponential quantities of food waste from now to 2050, took an interest in the means to recycle the waste lastingly by combining it with an ancestral material, clay. At the same time, he revisits the production of ceramic thanks to new technologies such as 3D printing. He started experimenting on the Hoop project in the premises of the +Lab, research lab in 3D printing from the Politecnico university in Milan launched in November 2013.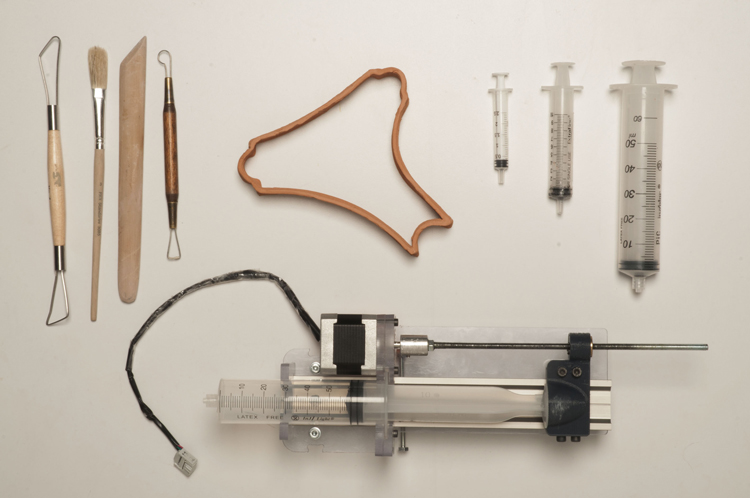 Nearly everything went into the pot: powder from dried fruit and vegetable skins, coffee powder, food packaging are combined with clay powder, water and sodium carbonate. The different recipes proved to be more or less convincing. They were then given a shape, either by moulding, or by extrusion, so as to design a collection of bricks and modules adapted to the production of storage, cooking and curing devices.
"The 3D test prints with these new mixed substances were very interesting because by extruding them with a syringe, the flow is better and it possible to obtain a better sediment, more precise and regular than with traditional clay. For the moment, coffee grounds is the most relevant substance to use with extrusion because is it already in powder form." Francesco Pacelli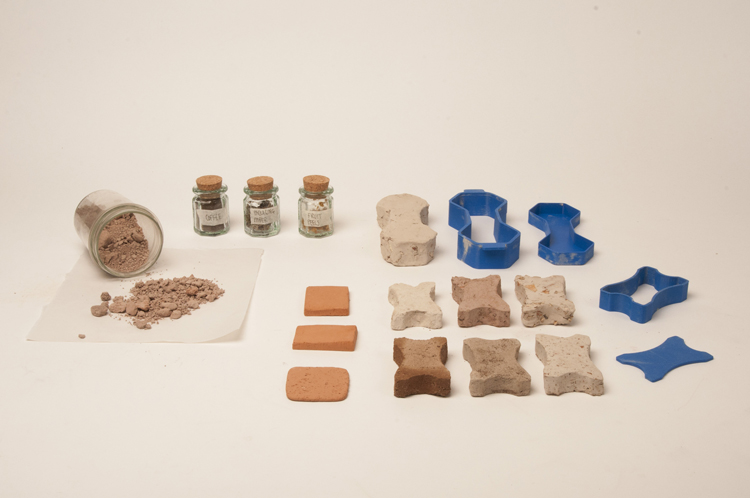 Once the material has taken shape, it is either dried in the sun, or cooked in a ceramic furnace at 1,050°C for nine hours, in collaboration with a local ceramic laboratory. With this high temperature, the organic components just about consume, thus giving the material unique features.
"This new ceramic material, lighter and more porous than traditional ceramic, is relevant for applications needing lightness combined with high temperature resistance." Francesco Pacelli
3D printing made with coffee-clay composite material:
Hoop like hula-hoop–sportsmen will get it–but especially for the idea of circular recycling: once the coffee is drunk, coffee grounds re-forms a substance with clay that will be used in the industry.
Based on these first results, Francesco Pacelli, winner of the Ceramic Futures 2.0 contest, now wishes to develop his ceramics on a larger scale and continue to experiment all kinds of waste.
The French waste specialist researcher, Gérard Bertolini, with his maxim "waste is a misplaced resource waiting to be used" is in the process of inspiring more than one maker…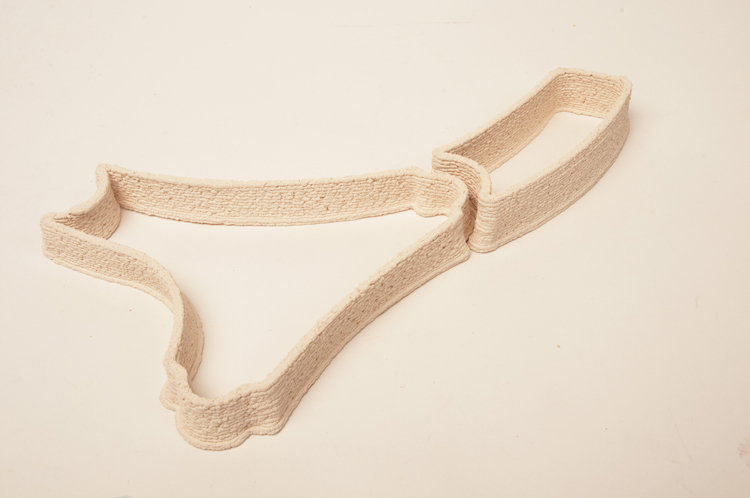 Read the book on projects selected by "Ceramic Futures"