/ feral-labs
© Cultivamos Cultura
Summer school at Cultivamos Cultura: Taking time to inhabit Portugal's wild Alentejo
Cultivamos Cultura's 11th Summer School program was held from July 4 to 22, 2023 in and around the coastal village of São Luís, just north of Portugal's vast Sudoeste Alentejano e Costa Vicentina Nature Park.
Cultivamos Cultura's Diana Aires shared some thoughts with Makery on how this year's Summer School participants explored the area's rich ecosystem, as well as the theme of Expanse and Water, through gastronomy, microscopes, culture mediums, cyanotypes, and sea urchins.
Makery: In what ways is Cultivamos Cultura's Summer School a "feral lab"?
Diana Aires: Cultivamos Cultura's Summer School has been creating creative and learning spaces, where different artistic practices meet. These spaces can be interpreted as laboratories – spaces of sharing and exploring the methodologies that spring up between the intersections of natural and environmental sciences, art, and technology. These dynamics of exchange are redefined every year by a different faculty of artists and researchers, by the participants, and also by the sociocultural context of living and being in São Luís.
This group of people co-creates a specific body of knowledge, based on the background, experience, and wills inherent to themselves. They are asked to share their own subjects of interest and concerns, making room for informal learning and teaching opportunities, within their own practice. Gradually, from an interweaving of theoretical and practical skills, with different voices and hands, the Summer School lets the interdisciplinary happen, moved by the desire to explore the most varied ways of crossing disciplines, gaining new outlines that explore creative processes, dialogue, and sharing-making of knowledge. In this way it is always untamable, and therefore Feral!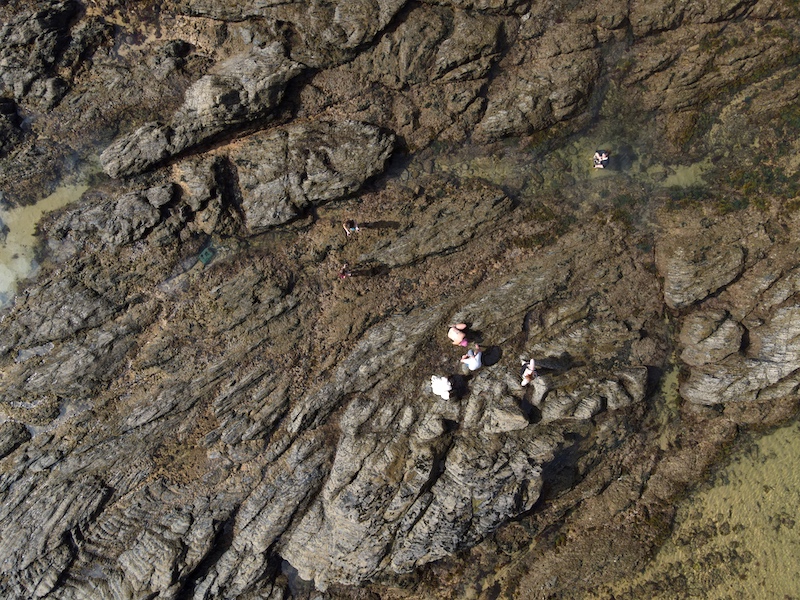 Makery: How has the Summer School evolved in recent years?
Diana Aires: Every year we come across new contexts of research and sharing. These new experiences consolidate the perspective of trained eyes, sensitive to different subjects, creating the opportunities to discuss big and solid references, but also an embryonic chain of thoughts, revisiting and building on different logics of thought.
Over time this body of knowledge has been documented, acquiring different experimental forms, and contaminating various lines of dialogue. However, we have been striving for its untamed porosity, making it impossible to transform it into a stable and predictable process. We have established some core activities, which are revisited every edition, and encourage different approaches between this group of people and the territory, as their practice gets to know new methodologies and places, at their own pace. The idea is to allow these realities to meet, creating new surroundings for artistic production. However, these intersections are often the result of winding, abrupt, and surprising processes of learning and reappropriation.
Makery: What role does São Luís play during the three weeks of camp?
Diana Aires: Cultivamos Cultura gathers several eras in the same space. Not only because of its infrastructure, which goes back to a series of rural practices – clearly, this space was once a farm – but also because of the way of living and feeling in the Alentejo itself, experienced beyond our gates.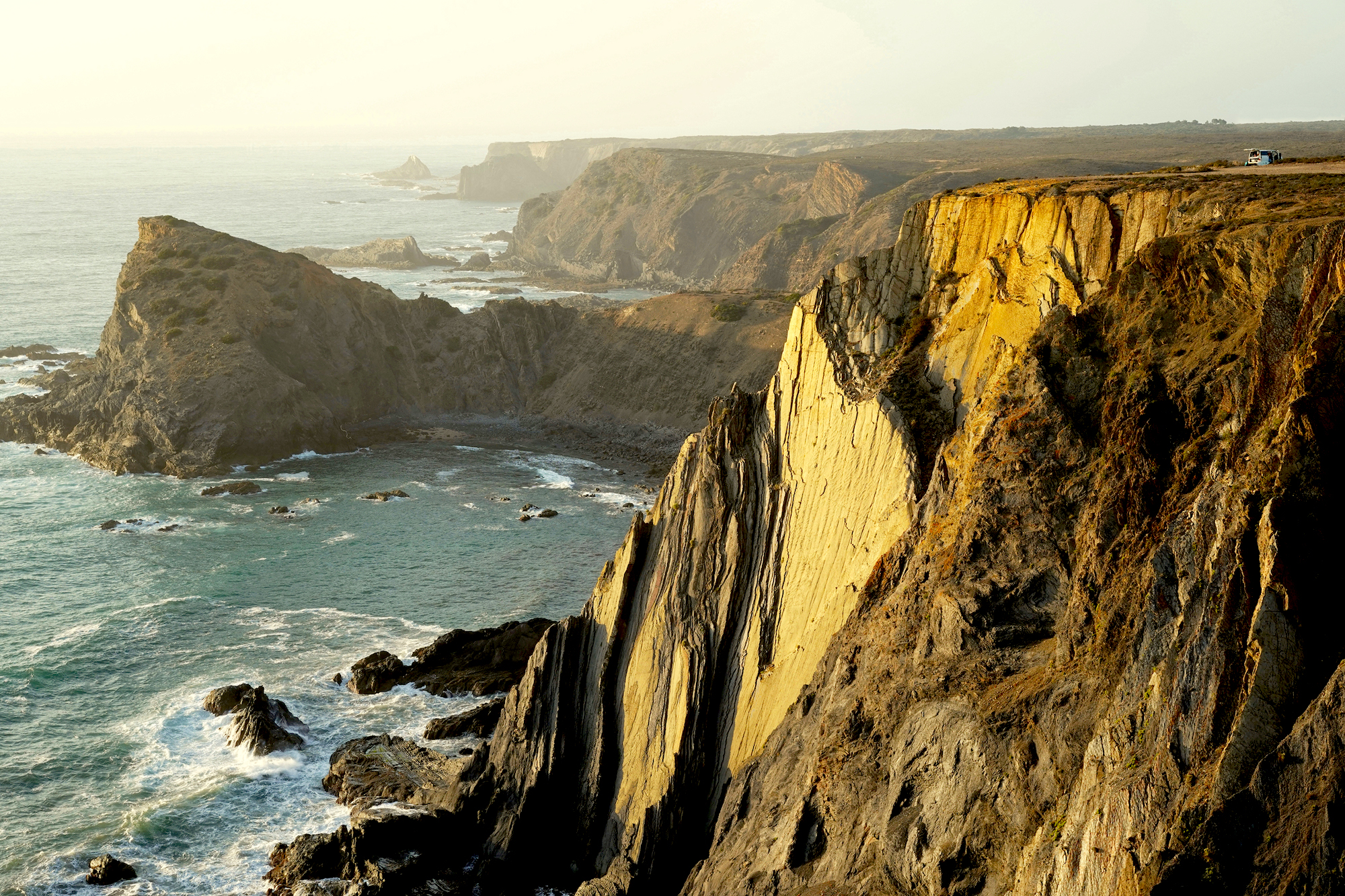 Here, time has time to exist. So, it becomes our responsibility to challenge the realities presented by each one of the participants and their daily lives. The day starts while we wait for the bread, and later, as we discuss the cheese-ripening process, the jam cools down. One way of fostering these encounters is through gastronomy – all of these products are inherently associated with an exchange of knowledge, words, and rituals, inspiring the most varied cultural practices. These ways of being and doing become clearer through gestures and stories, perceptible through assiduous and attentive dialogue.
Over the last few years, the remote and rural setting of the village of São Luís has established itself as a thriving cultural center that combines the preservation and reinvention of its traditions with contemporaneity, through a very dynamic community environment. The landscape of this area is protected by the Sudoeste Alentejano e Costa Vicentina Nature Park, due to its unique biophysical and ecological characteristics in a European context, which we seek to explore using different techniques from the natural and environmental sciences.
Makery: What were some of the projects and highlights of this year's edition?
Diana Aires: This year there was a predominance of visual explorations relating to the cyanotype technique and sound. However, these laboratories stem from a common ground, common to all the others: interconnections between the fields of natural and environmental sciences, art, and technology, leading to discussions on ethics, esthetics, and the relevance of these undisciplined practices.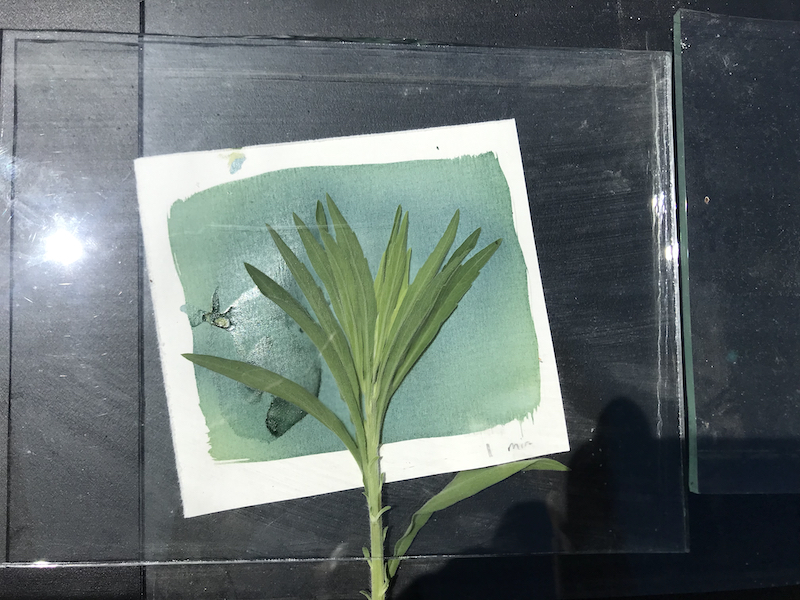 By inviting these participants to create their own culture medium and explore the microorganisms present in the most varied objects and elements, inside of a petri dish, they are compelled to think about scale, repercussions of actions, and interspecies care. By observing their evolution under the microscope, forms of observation and non-linear timelines are discussed. By photographing these peeks, a common imagery is gradually created and later placed on surfaces sensitized to the intervention of sunlight. In the in-betweens of this revelation, the concepts of tracking, mapping, and keynote sounds are discussed – what are the sounds that describe the character of this particular location? How can I dissect the soundscape that surrounds me in order to communicate and collect those sounds that move me, and move this territory as well?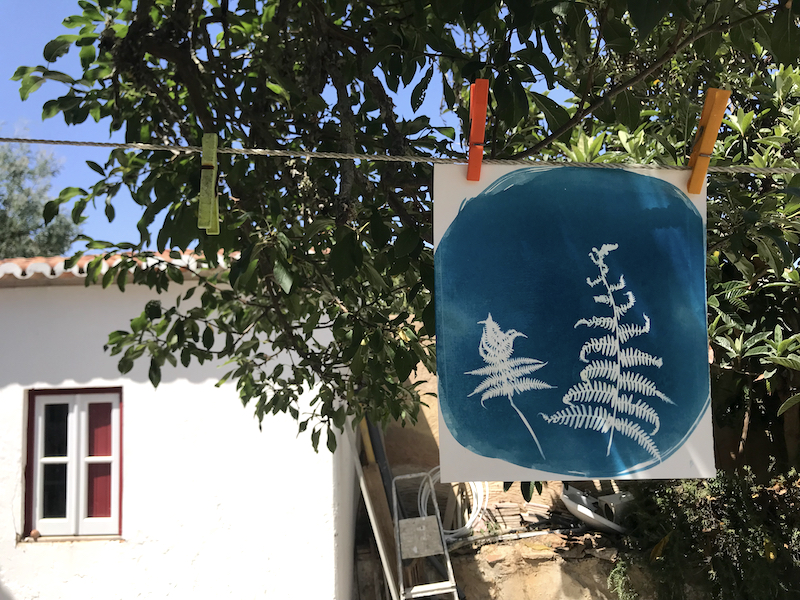 So, returning to the outputs of this year's Summer School, there are some techniques that stand out, yet, they are inhabited by the interests of this group of people. The cyanotype technique quickly mobilized a body of knowledge inherent to the process of extracting and dyeing with natural pigments. Curiously, several of the artistic residencies we have hosted since the 2022 Summer School focused on this theme, so this knowledge re-emerged, presenting itself to this same space, under different conditions defined by different hands, voices, and timeframes.
Makery: How did you explore this year's theme of Expanse and Water, especially in light of Portugal's severe drought and water scarcity, not to mention heatwave?
Diana Aires: The sunshine, the temperature, and the humidity interfere with our daily life. Maybe those are some of the factors of why time has time to exist. It was unthinkable to work straight after lunch. The high temperatures didn't allow it. We had to have time.
In addition to the sound workshops that invited us to wander around the public space, and the cyanotypes that depended on the intervention of water in their process, we repeated one of the core activities of the Summer School program: sea urchin fertilization. This group effort began at Carreiro da Fazenda beach, in the Atlantic Ocean. Among pools and rocks, we carefully extract sea urchins and a lot of salty water. Several fertilized eggs will be dumped into this water, feeding the ecosystem with a new generation of sea urchins.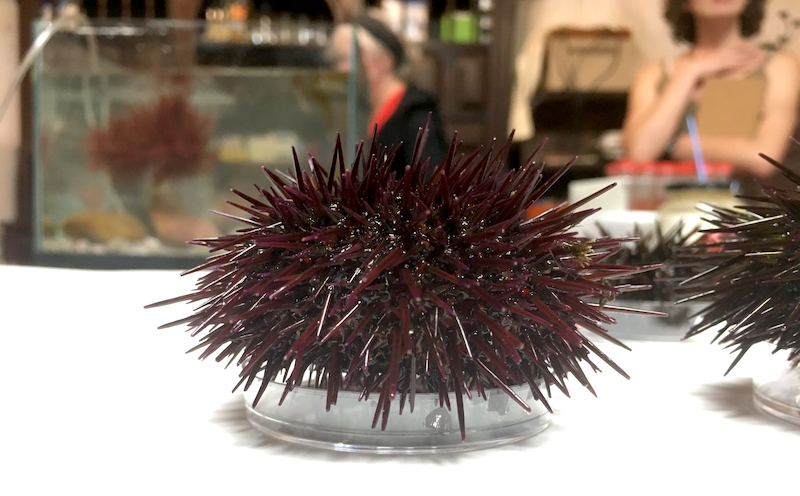 There are countless cyclical actions happening simultaneously around us. These activities seek to slow us down to notice some of them. They are also favorable spaces for raising awareness about our interactions with this ecosystem, and in Portugal we have to talk about the drought, encouraging water-saving, and an equitable distribution of resources. Here, it's not difficult to think of water as an entity. The whole territory is surrounded by the River Mira, which is distributed with different abundances and rhythms. It is the link between various realities, fundamental to life, growth, and transformation through its elemental structure.
Cultivamos Cultura's Summer School is part of the Feral Labs network and the cooperative project Rewilding Cultures co-funded by the Creative Europe programme of the European Union.