/ feral-labs
This year's motto could have been "Rural Computing". © Maxence Grugier
Critical Makers at Nø School Nevers 2022
Detour to Nø School in Nevers, France, where every summer for the past four years, participants from around the world gather for workshops, talks, performances and concerts organized by Benjamin Gaulon, Dasha Ilina and their team. Reflecting on reappropriating media, the notion of commons, economic predation, and the politics of Big Tech.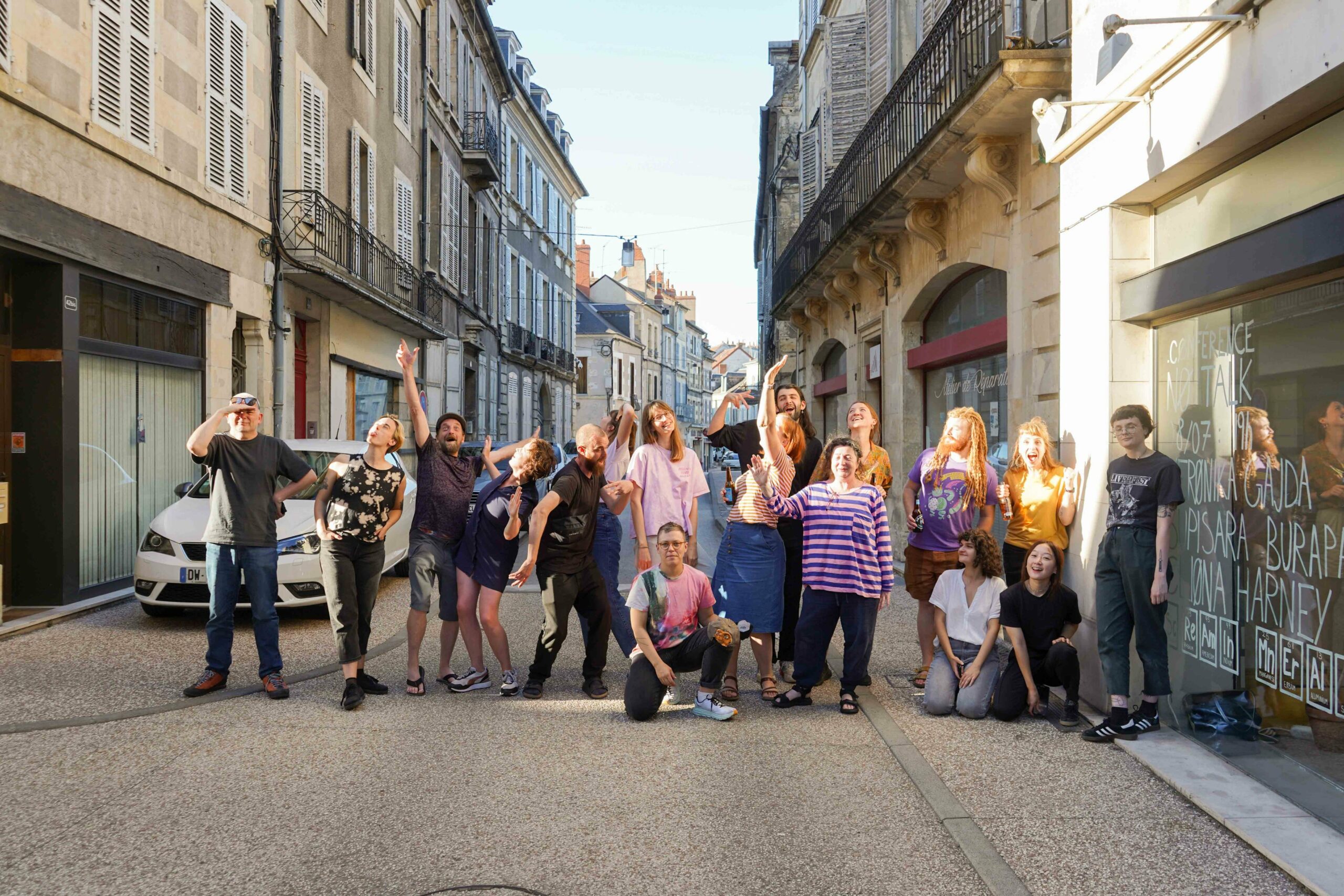 With a focus on subverting applications, recycling, digital responsibilities in rural areas (this year's motto could have been "rural computing"), Nø School lives up to its reputation as a supporter of decentralized digital knowledge. Of course, also on the table are inclusiveness, feminism, activism and other social issues related to the disruptions of our current times.
Atypical and fundamentally festive, this nø summer camp is nonetheless educational: "Actually Nø School is a real school," says Benjamin Gaulon, co-initiator of the event with the artist Dasha Ilina. "We learn, exchange knowledge, share experiences, advice and tips, we open up to new skills. The difference between us and a training institute or a conventional school is that we've eliminated all the stages that might discourage people along the way. When we host a talk, we get rid of the Q&A, for example. At Nø School, if you want to chat with the speaker, you can talk to them at the bar afterward, it's often much more rich in information."
Despite the remote geographical location of Nevers, with its understated historical and architectural heritage, Nø School is an international event and for a couple of weeks brings together all sorts of individuals and individualities, all invested in reapproriating contemporary technologies and sharing knowledge, while cultivating the commons, open source philosophy and digital humanities.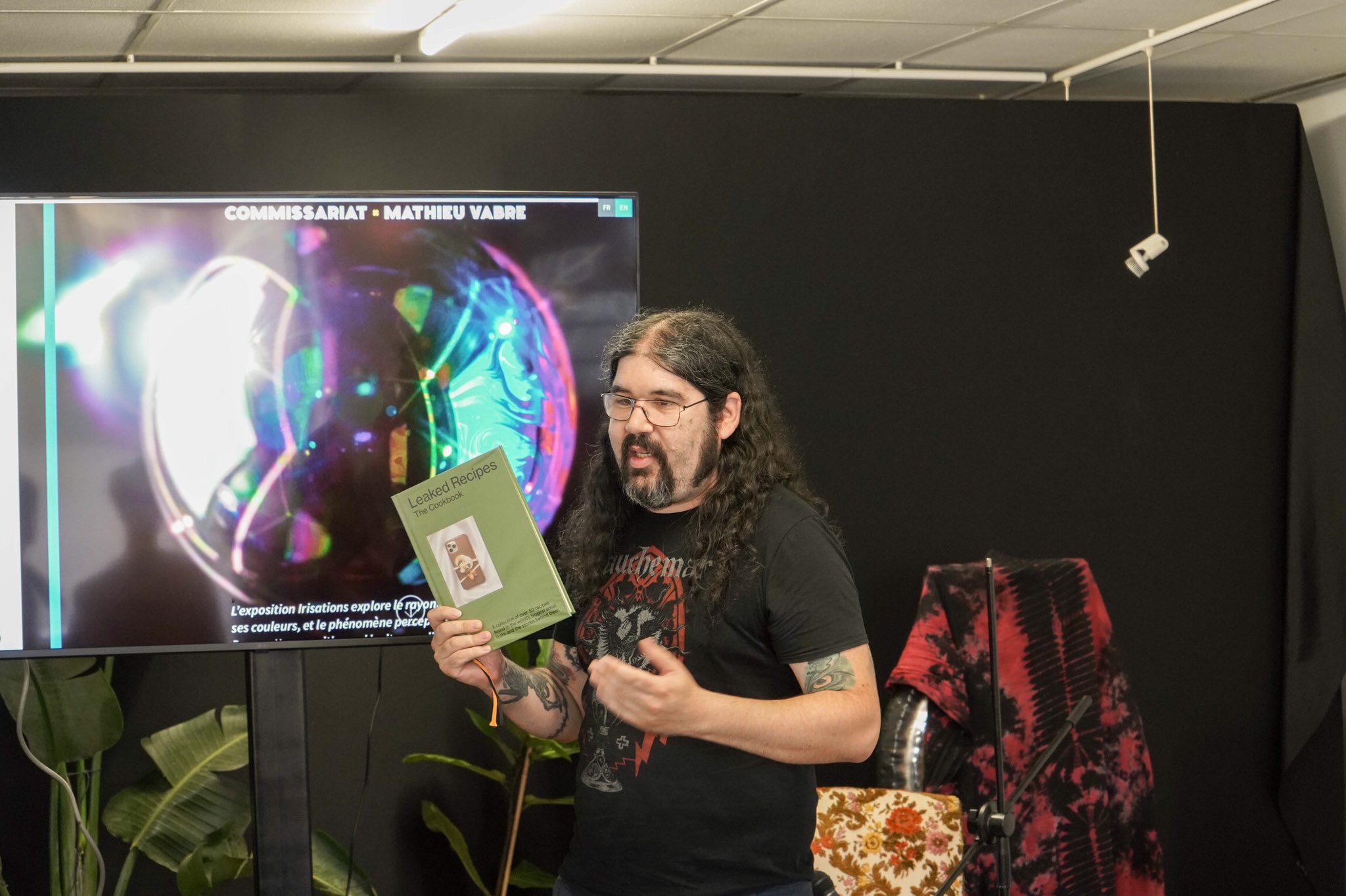 Nø laboratory and Nø playground
"Goodbye to the pressure of acquiring knowledge and hello to opening your mind!" could be another Nø School slogan. Among the many skills you may acquire during these international encounters: graphic design, live coding, new media theory, digital privacy, developing independent open source platforms and multimedia suites, initiation to multi-platform publishing (from web to print), Arduino… but it's not all about the tech.
Nø School takes place at Espace USANII ("art" in Swahili), located within Michele Magema gallery, which is vacant in summer. Here you can meet musicians, designers, researchers, artists (both local and international), sculptors, a landscape artist, graphic designers, authors and book sellers, as well as a cyberwitch, a Brazilian jiu-jitsu wrestler, LGBTQIA+ activists, not to mention the Nø School regulars who, on any given day, might come by to say hello or improvise a performance (if not mix a party for a few hours using glorious analog tapes – hello DJ Didier Salade!).
"There's a whole community that follows us, now that we've scheduled regular events," explains Benjamin Gaulon. "Last April we were at La Gaîté Lyrique presenting Nø Lab for 'I am not a robot'. Finishing off the summer camp with a festival helps us to anchor the event in the local cultural ecosystem, while adding a festive touch to all the activities we've organized."
Autonomy (without the nø this time)
Shortly after we arrived on site, we attended our first Nø School workshop given by Davide Bevilacqua (artist and exhibition curator focused on network infrastructures and technological activism) and Onur Olgaç (artist with a masters in computers, specialized in digital esthetics, generative art, design and creative coding). They had come especially from Linz, Austria to introduce us to a series of independent utilities that rival tools by Google, for example, without the restrictions of a proprietary system. Linux, Ubuntu, Libre Office, Mastodon, Framasoft, duckduckgo, among others, were the alternatives chosen by participants to counter the generalized use of commercial platforms and proprietary technologies.
Independence and choice are the core principles of Nø School and all those who engage with it. Working around the restrictions imposed by Big Tech, taking the machines we use and work on every day into our own hands, are part of the original philosophy of the Internet as we knew it at the very beginning. This ethic is currently in conflict with economically liberal doctrines and the results of "the invading cultural logic of late capitalism" according to the American theorist Fredric Jameson in his famous essay on post-modernism. The point is to perpetuate the tradition of open culture as it was imagined by the pioneers of networked communication in the 1970s, '80s and '90s.
Free children of digital knowledge
The many late-afternoon talks also adhered to this philosophy. Informing, putting an end to the belief in "redemptive" technologies, sharing unknown life experiences, reclaiming, dialoguing… This is how to build a Nø School that is inclusive and conscious of the cognitive biases that we all cultivate (no matter how informed we are).
Here we discover the subliminal processes implemented by tech giants to subject us to their products (with Onur Olgaç), and more generally, we talk about media archeology and media tactics, open source, privacy tools and freeware. We unravel the tangled strings of ongoing greewashing (with Davide Bevilacqua), we discuss ways of using glitch as an incarnation of the fracture between its origins and the earth that we left behind, or the colonial aspect of global digital mapping (with Norway-based Palestinian artist-activist Samira Makki). We try to find instances of war language in our everyday lives (with Russian artist Masha "Marie" Patsyuk, exiled in Belgium followng Russia's attack on Ukraine). We learn the subtleties of queer board games and the "gayme" world of Noo Reality (with American artist-activist Nica Ross). We discuss linguistic theories, generative poetry and AI (with American author Dez Miller). We learn the secrets of E Ink Mechanic with videographer Collin Kluchman and about the possibility of making 3D sculptures in the fourth dimension (with American artist Albert Thrower). We talk about cyber wishcraft et wizardry, and about ancestral rituals related to manifestations of the cyborg body with educator-artist Lucile Olympe Haute, and we listen to a concert by the first Nø School band, the Screaming Minerals. Indeed, Nø School provides enough food for thought for the rest of the year… and many possible future collaborations!
We also have fun, and we celebrate this emulation with recovery time that concludes this summer program: Nø Return Festival, on July 15-16, featuring musical improvisation, electronic music, circuit bending, live coding and noise, at Sainte Bernadette du Banlay church. One last dance… until the next edition!
Maxence Grugier is the Chronicler-in-residence of Rewilding Cultures, a project co-funded by the Creative Europe programme of the European Union.