/ News
Just opened, already closed: TechShop Brooklyn sinks with the other U.S. shops. © DR
TechShop U.S.: Out of business
The maker world has taken a blow. On Wednesday, November 15, the TechShop makerspace chain, now liquidated, announced the closure of its ten locations in the United States.
The announcement came as a shock. TechShop is closing shop in the U.S. And the decision is final. As of November 15, the liquidation of its ten nationwide locations has sealed their fate "in spite of many months of effort to restructure the company's debt and raise new capital to fund our recently announced strategic pivot (…). We are left with no other options," declared Dan Woods, TechShop CEO, in a press release.
An icon of the booming maker movement, this membership-based makerspace chain was founded by Jim Newton in 2006. Since then, its network had grown to more than 9,000 active members nationwide. A true success story in the world of start-ups, featuring shops equipped with 1.4 million-dollar machine parks made available to the general public for $4 a day. In 2015, the brand even planned to open 1,000 new TechShop locations across the U.S. by 2017.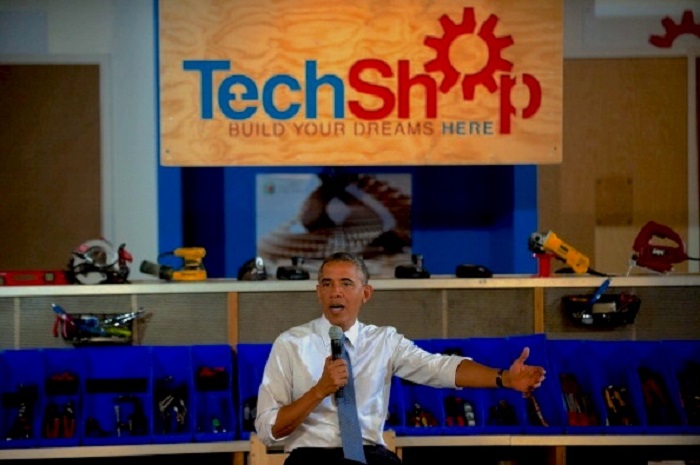 Despite a few telltale signs, such as the closing of TechShop Pittsburgh, the brand seemed to be doing well. Just a few weeks before its bankruptcy, it opened a new 6,000m2 space in Brooklyn, offering a membership fee of $200 per month. But this income was apparently not enough to keep the company afloat. "While a few individual LLCs have been able to maintain a steady flow of income and cash flow, the company as a whole, including the majority of shops, have not been profitable and as a result the company as a whole incurred a great amount of debt that could not be sustained any further," the press release continues.
It is with heavy hearts that we announce that effective today all TechShops, including TechShop Brooklyn, are closed for business. Thank you for all of the support in the short time that we've been open. For questions, please email: techshop.trustee@gmail.com. pic.twitter.com/ZPYE51QyO6

— TechShop Brooklyn (@TechshopBK) November 15, 2017
Too late for a change in strategy?
Recently, TechShop had adopted a new strategy with TechShop 2.0, a consulting service to help universities, nonprofit organizations and corporations launch and operate their own makerspaces. In this way, they could also gradually distance themselves from directly managing licensed TechShop locations. "A for-profit network of wholly owned makerspaces is impossible to sustain without outside subsidy from cities, companies and foundations, often in the form of memberships, training grants, and sponsored programs," says Woods. "This kind of funding is readily available to non-profits, and very rarely an option for for-profit enterprises."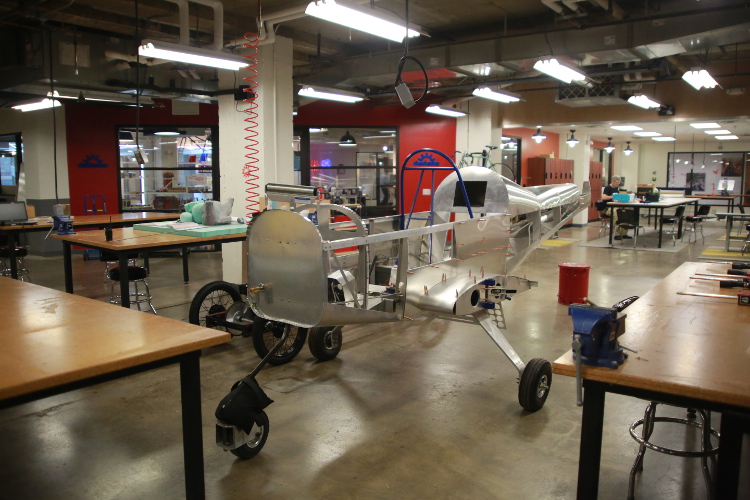 "Even if they aren't TechShops, no fablab in France or elsewhere operates without funding," comments Bertier Luyt, who initiated Maker Faire in France and founded Fabshop, having himself experienced the pangs of liquidation. He adds, "A successful fablab finds a balance between the nonprofit community side that acts as a tool for communication and a more capitalistic side that consists of a company providing services," citing as virtuous examples of "a system that works" Fablab Berlin and ICI Montreuil.
"What TechShop is saying means a lot in a U.S. landscape, which we often imagine as being very capitalistic, without public funding," he continues. For example, he refers to the theory developed by Maker City, which advocates occupying subsidized public spaces with falling attendance, such as libraries. "We believe that these large spaces paid for by the community, where the staff is already trained to work with people in building knowledge and skills, are ideal venues for practical exchanges and making."
What about the international TechShop network?
In France, TechShop claims not to have heard the news until the last minute. "We were sad to learn yesterday [November 15] that TechShop would be concluding all their activities in the United States," declared TechShop-Ateliers Leroy Merlin, the French subsidiary led by the local DIY giant. "We share the disappointment of our friends, pioneers in the creation of makerspaces in the U.S. We are with the teams in spirit and give our thoughts to those members for whom these spaces were a second home or the platform that enabled them to launch their business… and that changed their lives."
Stateside, TechShop USA affirms that the closing of its U.S. locations will not affect the operation of the TechShops established abroad (Paris, Lille, Tokyo and Abu Dhabi), which are licensed to other entities.
"While we share the same name, TechShop, the U.S. and French companies have always been distinct," states the press release. Therefore, the cessation of activities in the United States will be inconsequential to France (…). The TechShop-Ateliers Leroy Merlin adventure continues, with a vision that is close to that of our American colleagues, but with a slightly different business model." They confirm: the inauguration of France's third TechShop at Station F , a big start-ups campus in Paris, is still on schedule, in just a few weeks.