The SeaBubbles won't hover… in Paris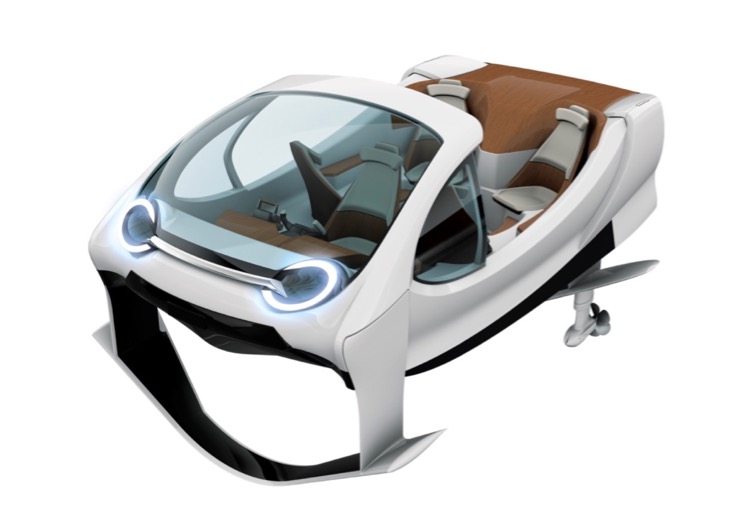 End clap for the SeaBubbles project in Paris? The mini electric taxi boats, perched on their water skis, were designed to provide a clean alternative to cars by hovering over the Seine. But their testing has been "adjourned" sine die, their designer, seaman Alain Thébault told AFP. Originally scheduled for late September 2017, testing them for practical use has been postponed until late February 2018. In an interview with Le Figaro on October 20, Thébault blames the lack of progress in discussions with administrations and seems to throw in the towel: "We're not going to keep pedaling to get nowhere."
La Maire de Paris a, la 1ère, permis l'envol ?de @SeaBubbles ,bateau non polluant ?Notre reconnaissance est immense. Merci! @Anne_Hidalgo ?? pic.twitter.com/TKOepqgaD6

— Alain Thébault (@Alain_Thebault) October 20, 2017
Paris was supposed to be the pilot city for this project supported by its mayor Anne Hidalgo. Retrofuturistic images of 21st century Paris crisscrossed by these hovering zero-emission taxis, capable of traveling 100km on a single battery charge, have been seen around the world, even attracting Google and Uber. Better yet, last June 16, Hidalgo herself went for a ride on the Seine on board a functional prototype, even if its elegant design wasn't quite ready.
Je soutiens @SeaBubbles depuis son origine, car il s'agit d'une innovation majeure dans le domaine du transport fluvial. pic.twitter.com/TgapgUW41O

— Anne Hidalgo (@Anne_Hidalgo) October 21, 2017
The SeaBubbles failed to obtain an exemption to the speed limits on the Seine, where minimum speed is required to elevate the Bubbles. This problem had already been raised in January. But it's also the cost of docking set by the port authorities—1,000€ per day—that made Thébault prefer Geneva, which even offered to fund the infrastructures, and where five Bubbles will be directly integrated into the local transportation network to operate as taxis on-demand…
Is this Paris's final farewell to the SeaBubbles? Hidalgo has declared that she still and will always support the initiative, promising to "bring together everyone involved in this project soon" so that "government services can plan to revise current laws in order for the SeaBubbles to be hosted in Paris". Nonetheless, the SeaBubbles's departure is a stain on the record, especially after the mayor just hosted Together4Climate on October 22-23, a summit organized by the C40 Cities network, of which she is the chair, and during which she announced a commitment by 12 metropolises to progressively abandon the use of vehicles running on fossil fuels by 2030.