/ Proto
Seeing through walls. © DR
Wi-Fi to see through walls
MIT researchers have developed algorithms that analyze the rebounds of Wi-Fi on the human body in order to draw its figure. As a result: RF-Capture is capable of seeing bodies through a wall.
Prestigious researchers from the Massachusetts Institute of Technology (MIT) developed a Wi-Fi router that sees through walls: placed behind a partition, it allows you to make out up to fifteen or so human figures. With help from algorithms developed for the occasion, the RF-Capture system finalized by the MIT's computer science and artificial intelligence laboratory (CSAIL) gathers snapshots to build 3D images of moving bodies. RF-Capture has just been presented at the Asian version of the Siggraph, the hub of innovations and programming in computer graphics, in Kobe (Japan), November 2-5.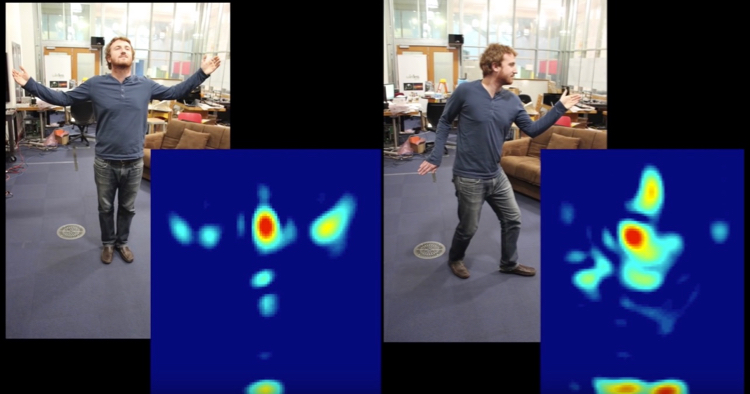 After biometrics or the 3D scan, the main advantage of this new very indiscreet system is to be completely unstoppable by the person being spied on. No sensor or camera eye device in the vicinity, surveillance becomes invisible…Small drawback however for adepts of total surveillance, since the system functions within range of emitted radio waves, the surveillance is actually limited by the power of the router.
As soon as 2012, this technology was subject to a first publication by the same researchers. The difference is that today the "boosted" algorithms are able to distinguish ten figures with a 95% success rate and up to fifteen with a loss of precision of 5%.
Analysis of heart beats
According to the researchers, one could follow the freehand writing of a person in the next room and in a more efficient manner than with a Kinect. Even better, RF-Capture is capable of analyzing cardiac or breathing cycles to determine the presence of a particular individual. We are thinking about those algorithms that allow us to determine in a video if a motionless body is breathing or not. Even though the image remains rudimentary in its depiction, RF-Capture goes well beyond what the human eye is capable of taking in.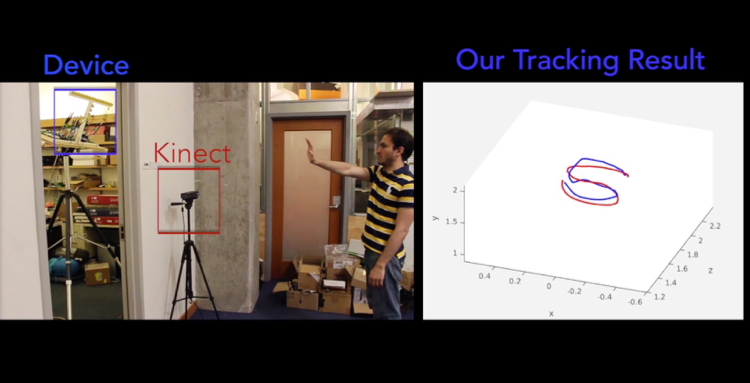 From Big brother to video game
For those who would already see the misuse of this technology, especially with regards to the invasion of privacy, researchers retort that they are developing a restraining system to avoid people being followed…by their own equipment. Great! Our Wi-Fi box will remain our friend…This will not prevent RF-Capture being used by the police for border control or in the context of hostage taking for example.
The radio waves generated by the system are 10,000 times lower than those of a mobile phone. A feature that opens a broad range of every day applications, both in terms of home automation and medical surveillance for the elderly. Not to mention cultural industries, video games in front, cinema immediately after, that will find in RF-Capture an alternative to motion capture.
The presentation video of RF-Capture: