/ Proto
A projection system based solely on reaction time. © Ishikawa Watanabe Laboratory
The University of Tokyo invents a high-speed video projector
Artists love video projectors, as witnessed by the increasing number of video-projected installations. The University of Tokyo has just prototyped a device that addresses new modes of digital projection, such as projection mapping and augmented reality.
DynaFlash, the video projector developed by Ishikawa Watanabe Laboratory at the University of Tokyo, is a big black cube mounted with a camera. The camera captures the position of the object on which the image will be projected, which is typical for projection mapping, for example. What is less typical are the machine's 3 milliseconds of reaction time and its impressive frame rate of up to 1,000 frames per second (fps).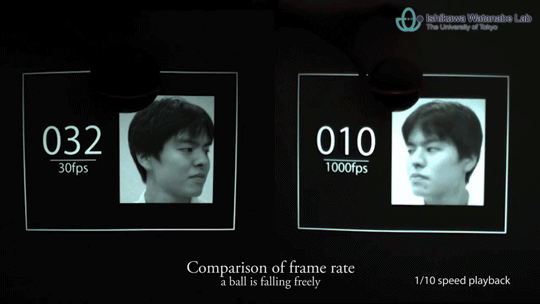 Video projectors surpassed by their applications
According to the laboratory, projecting images in real space has become an important field of application. A number of existing systems coordinate projected images and sensors, but conventional video projectors are designed to project images onto static targets. Although they deliver high resolution, the frame rate generally falls between 30 fps and 120 fps, which is insufficient for dynamic applications such as augmented reality or moving targets.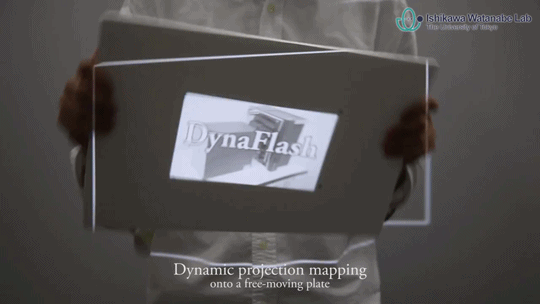 DynaFlash uses a digital micromirror device (DMD) and high-brightness LEDs. High-speed processing modules were installed inside an FPGA, which manages the two systems. From a computer connected to the projector, a communication module developed by the lab transfers the images at high speed. This allows images to be projected on rapidly moving targets without creating latency blur.
Video presentation of DynaFlash performance:
Beyond the perception of the human eye
There is one catch, however: the device only delivers a resolution of 1024 x 768 and a palette of 256 colors. But for now, the Japanese lab is focusing its research on reaction time. It plans to develop a sensor that is precise to the millisecond—imperceptible to the human eye—in order to measure three-dimensional objects.
Created in 1999 by professor Masatoshi Ishikawa, Ishikawa Watanabe Laboratory specializes in sensor fusion, dynamic image control, vision architecture and meta perception—technologies that augment human senses. Research is carried out with students at the University of Tokyo.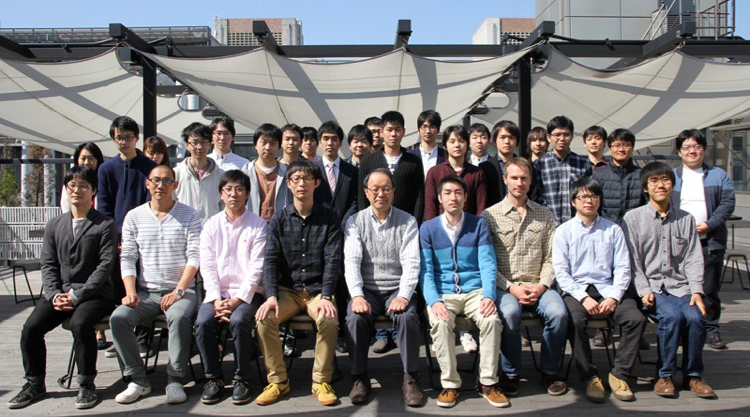 More info on DynaFlash