/ medialab
Listening to the Soča river using a hydrophone. © Katja Goljat
Slovenia: hackers take off to nature!
In the spirit of DiY culture, active participation and sharing, Ljudmila Art and Science Laboratory and Projekt Atol organized the first Slovenian hacker camp, a week-long PIF Camp in the Triglav National Park.
Ljubljana, special report by Neža Grum and Petra Tihole
Trenta, a popular Sunday trip and hiking destination for all nature lovers set in Triglav National Park in the North-West of Slovenia, hosted a group of individualists that you might not expect to meet in these parts of the country. From August 3-9, a group of some 50 programmers, hackers, DiY enthusiasts, artists, scientists, noise freaks, complete noobs and similar creatures gathered at PIF Camp (PIF comes from "piflar" which is Slovene for geek), the first Slovenian hacker camp.
The camp gave the participants the chance to co-work, co-exist and co-create with nature as well as with each other, which concluded with a nice assemblage of new creations.
Participants joined the event with their own projects, yet everybody was also happy to join the nodes run by guest artists and various experts. The crowd was indeed colourful as the camp hosted technology lovers from all over Europe, as well as from the US. The lovely mix of people worked on thirteen different projects; these encompassed everything from setting up light installations, building analog synthesisers, working with eTextiles, hacking cameras, performing chemical plant analysis and more.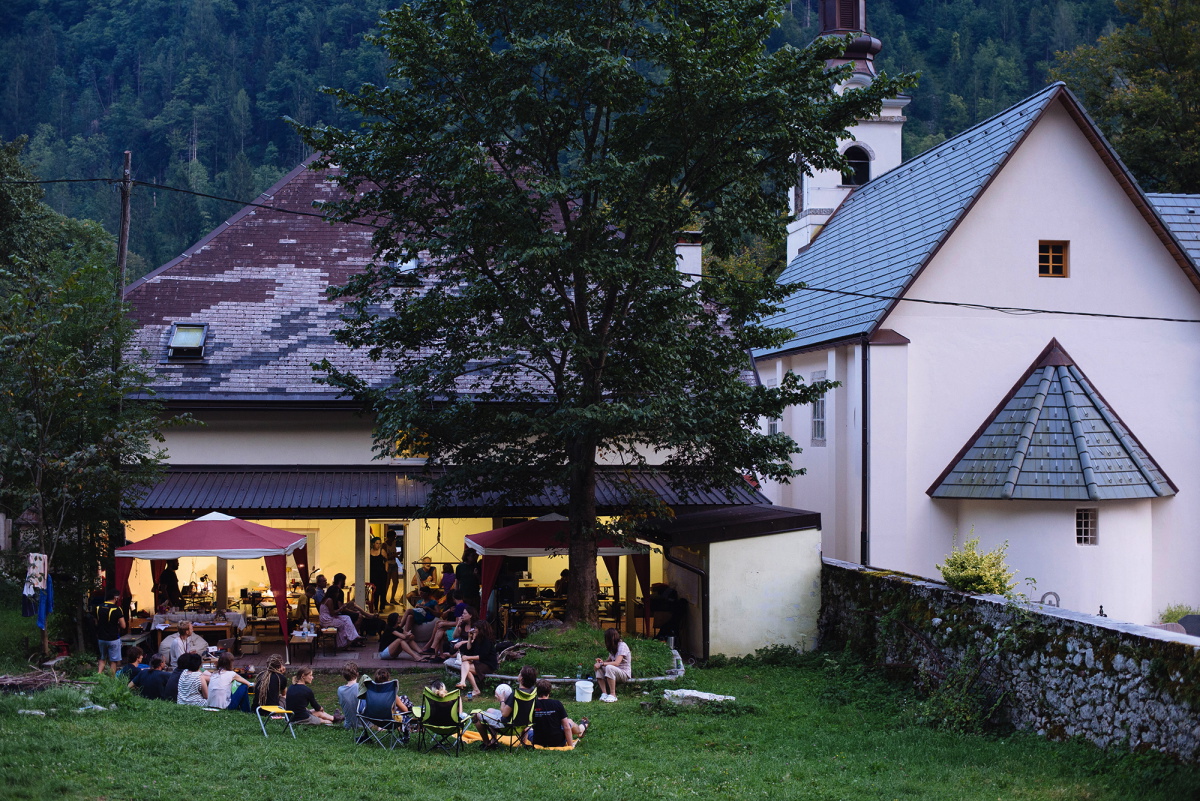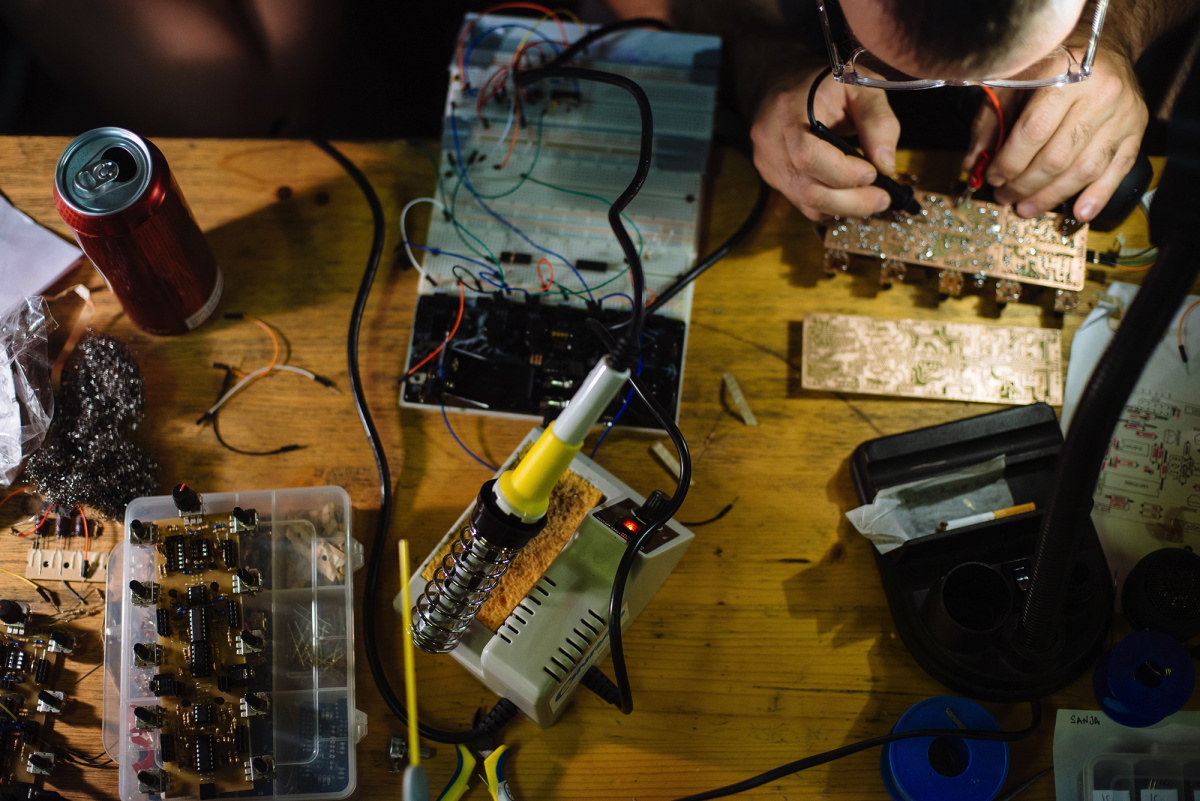 Piflar hackathon
The hackathon opened last Monday when participants first introduced their plans, ideas and projects. Since the kick-off, the camp had a strong collaborative atmosphere and a colourful mix of projects and approaches.
Peter Edwards' Soča Synthesis group took on building synthesizers. They started by making their own PCBs, sometimes working into the early morning hours in order to finish their projects on time. Afterwards the group connected with the electronic textile designer Lynne Bruning and her team.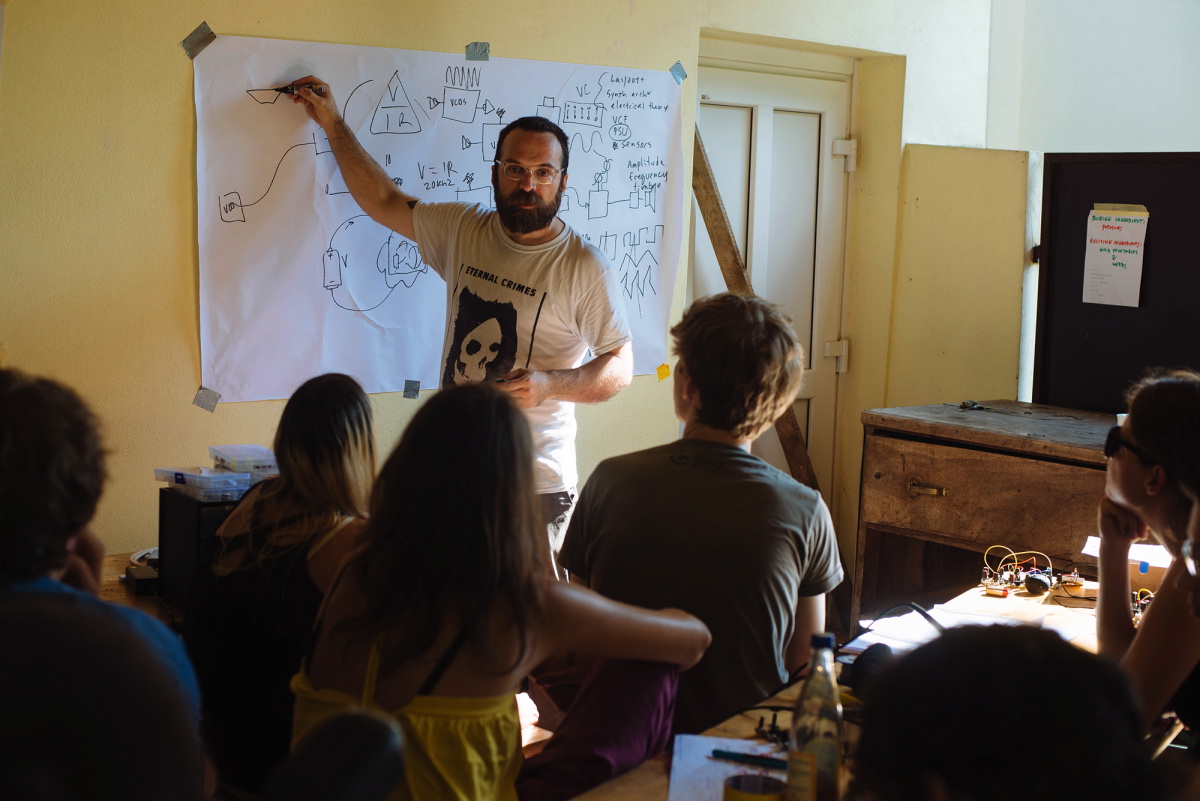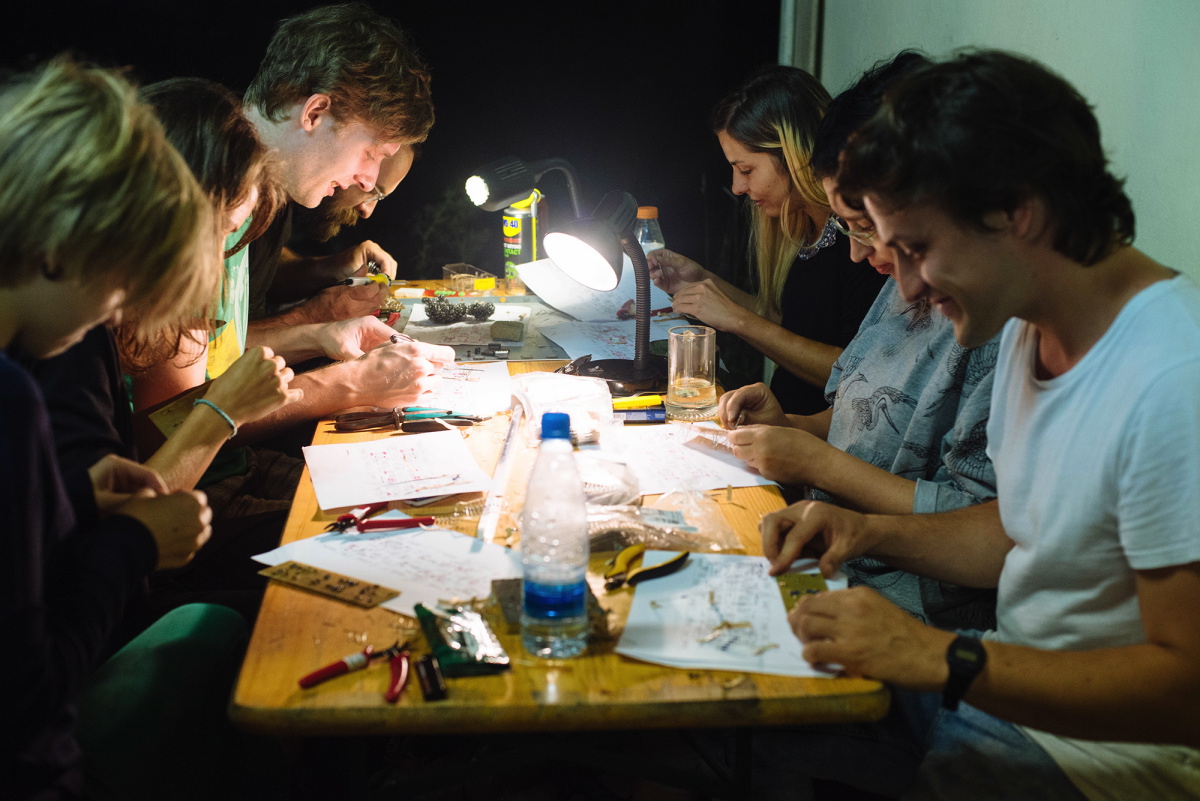 Biohacking in the wild
The hands-on workshops of DiY bio-hacker Marc Dusseiller offered many different experiments on local plants, such as sound analysis and chlorophyll extraction. Dusseiller also worked on his Lab-in-a-Box, a portable toolset for basic DiY field-lab analysis.
Werner Machleidt, a Slovenian DiY enthusiast, worked on a prototype of his solar powered Bluetooth speakers with analog input, phone charging and sound manipulation possibilities, into which he integrated a synthesizer made in Edwards' node. Sebastian Frisch, a German sound engineer, experimented with the crackling sounds of drying wood using heating wire and custom electronics.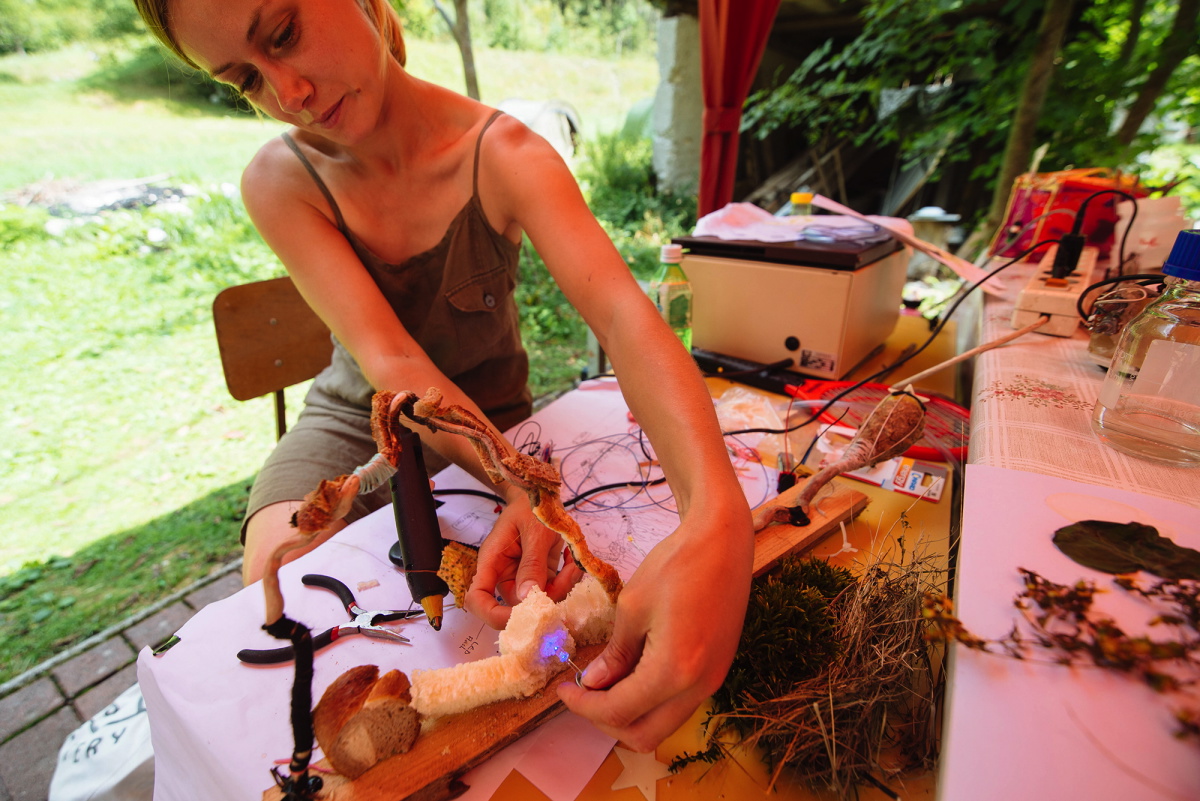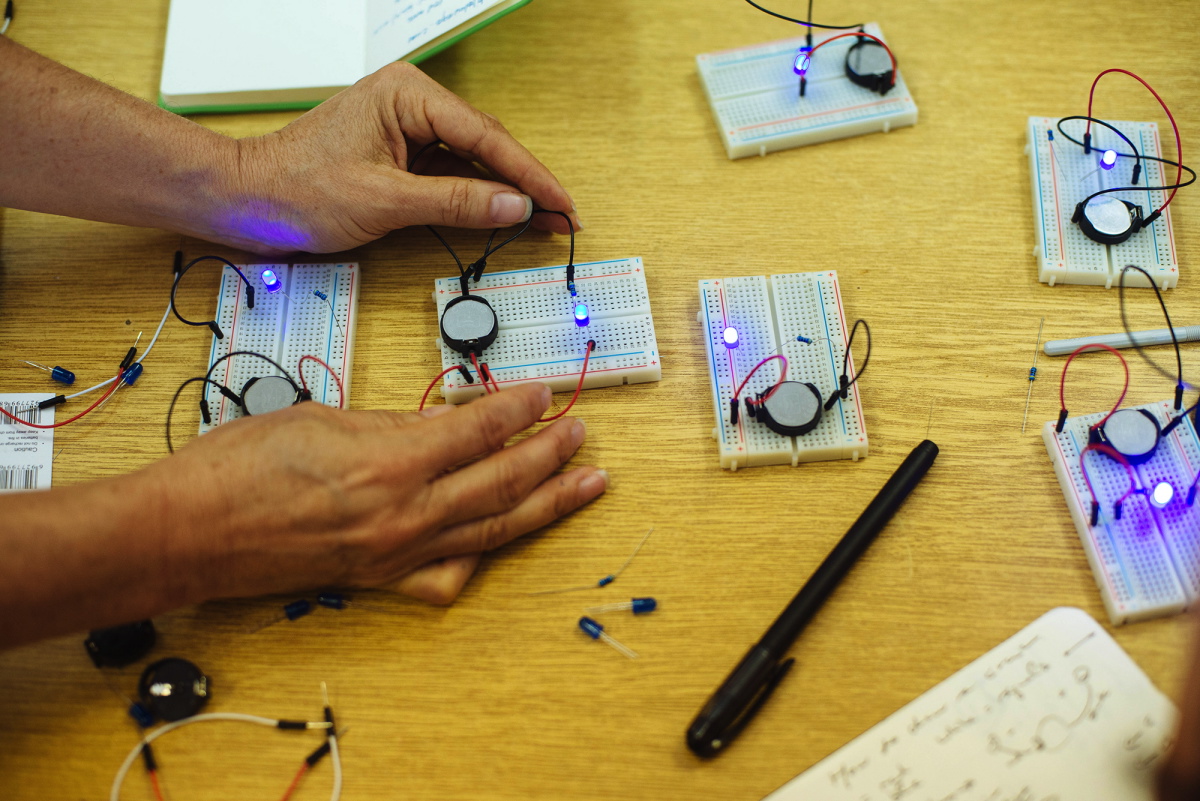 Changing Weathers
PIF Camp is part of the Changing Weathers initiative focusing on echoing the changes of cultural landscape of Europe, considering the factors that are shaping it. Thus their activities and actions all target the cultural practices challenged by climate, economic, ecological, technological, social, political, cultural, artistic and geopolitical changes and tensions within Europe. The camp was orchestrated by two close working partners: Ljudmila, Art and Science Lab and Projekt Atol, both Slovenian art organizations active in new media art production with Ljudmila focusing more on DiY & DiTO (Do it with others) practices, education and building communities and Projekt Atol focusing on scientific research and technological prototype development.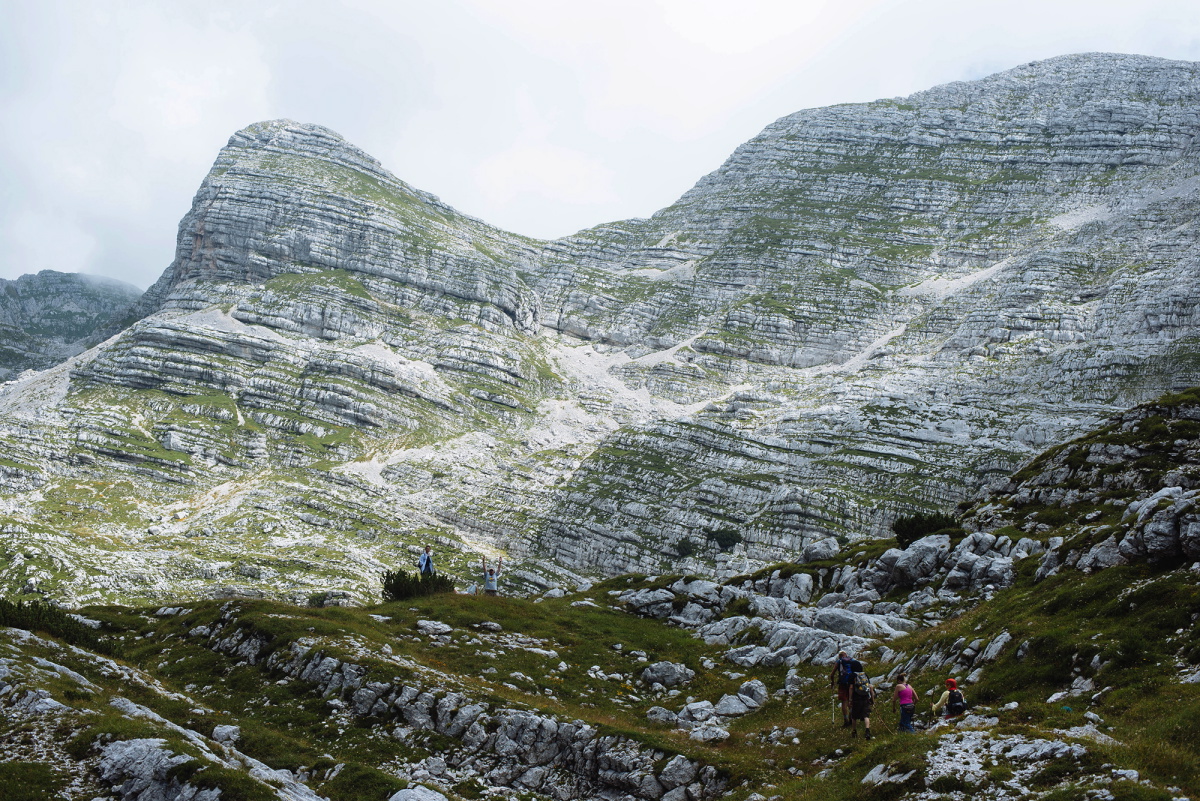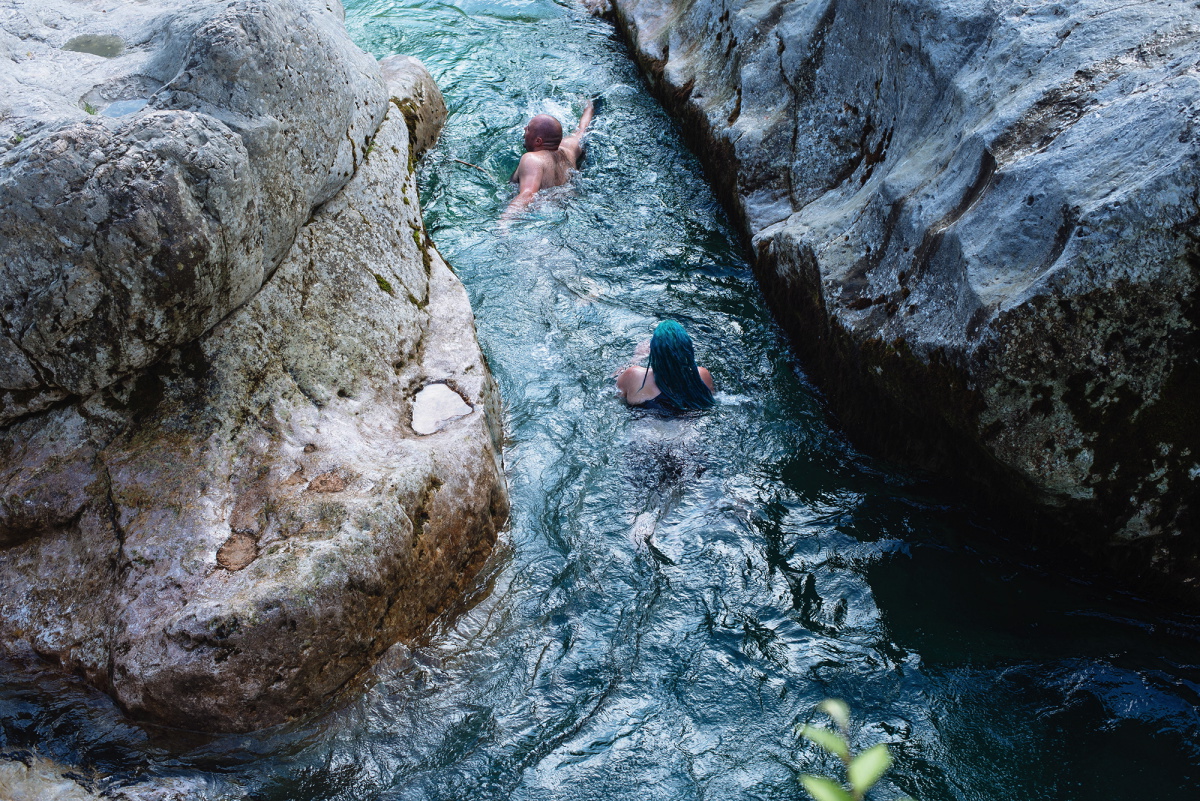 As the camp was set in the valley surrounded by centuries-old mountain paths, wild river banks and hidden natural treasures, the periods of the super-focused geeking and hacking were combined with relaxed hikes and swimming trips. Dario Cortese, a punk rock wild food expert, led tours up the mountaintops and combined them with lessons on wild edible plants. Bathing in the icy emerald waters of Soča (given that the temperature of the water is 10°C, it was more of a quick dive) was also always an option for anyone who wanted to take their focus away from soldering irons, computer screens and PCB etching. Flowers and herbs gathered in the area were used for culinary delights, but the evenings were also spiced with card games, live music jams and intense creative debates.
The geeky pack brought together during the week-long camp presented the outcomes as part of the Open Saturday, when workshops were held, light and interactive sound installations presented, music played and wild-food salad was served. In the spirit of its DIY philosophy and sharing, all PIFcamp projects are open source and will be shared on the PIF website.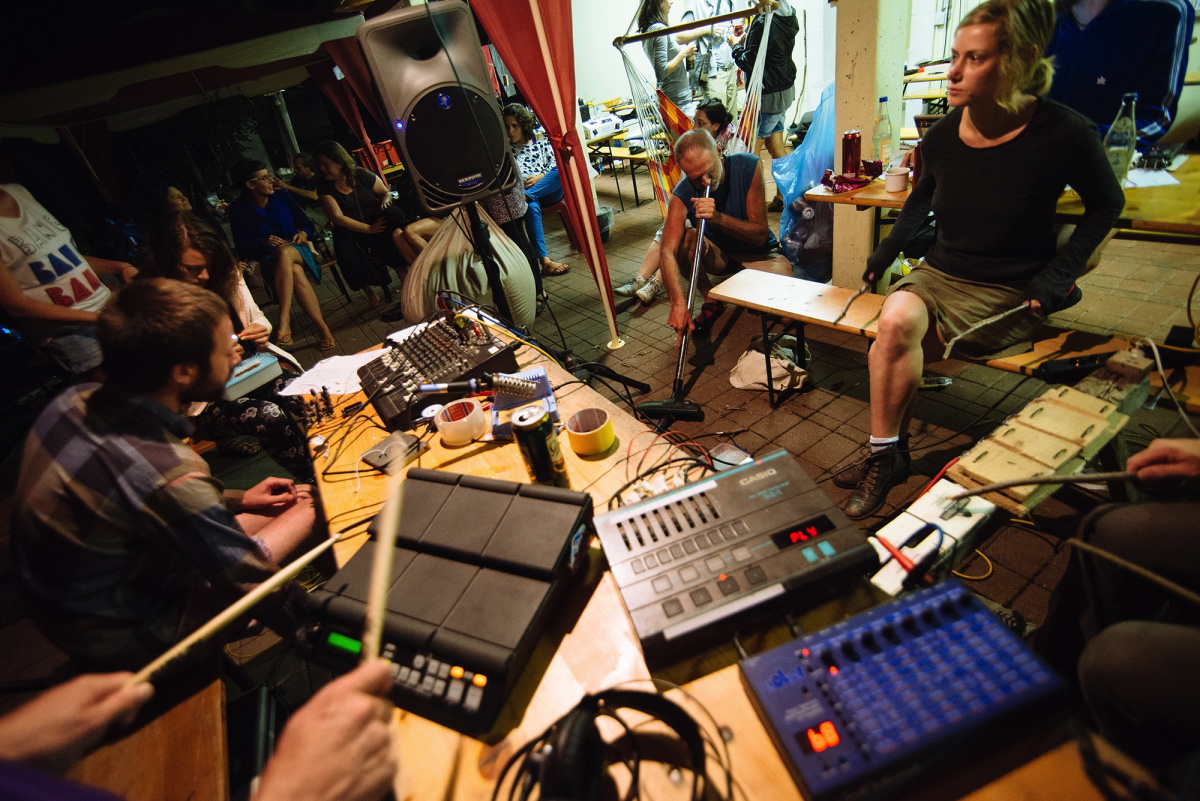 To know more, websites of Changing Weathers program, Projekt Atol and Ljudmila Art and Science Laboratory