/ DIY
Guaranteed wow effect following a tutorial that placed its author on the front page of Reddit. YouTube screenshot. © DR
Holograms with a smartphone and an old CD case
Hold on to those old CD cases, they can project you into the future. Indeed, watch how to display an animated hologram using a smartphone and a Plexiglass pyramid.
In just a few days, Mrwhosetheboss's YouTube channel has gone viral, with 4.7 million views at last count. No wonder, his tutorial reconciliates the past (what existed before mp3) and the future (what will exist after screens): holograms. But before diving in, be aware that the YouTuber doesn't reveal all, so this DiY helps fill in the blanks.
DiY hologram projector tutorial by Mrwhosetheboss:
Purists will point out that these are not technically holograms, but let's be honest, that's what we call any image floating in the air. So if you want a smartphone that's as smart as R2D2, simply follow these instructions.
Required materials
– Graph paper
– Pen
– Tape or Super Glue
– Scissors
– Glass cutter
– CD case
– Smartphone
1) Draw a trapezoid on the graph paper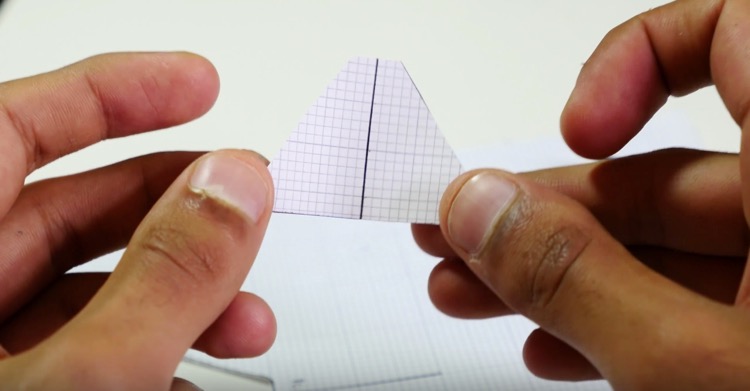 Trace a vertical line through the middle, with the base measuring 6 cm, the top 1 cm and the sides 3.5 cm. You can double or triple the dimensions for a tablet, for example, but you'll need several CD cases.
2) Break off the edges of the CD case
With your little fingers.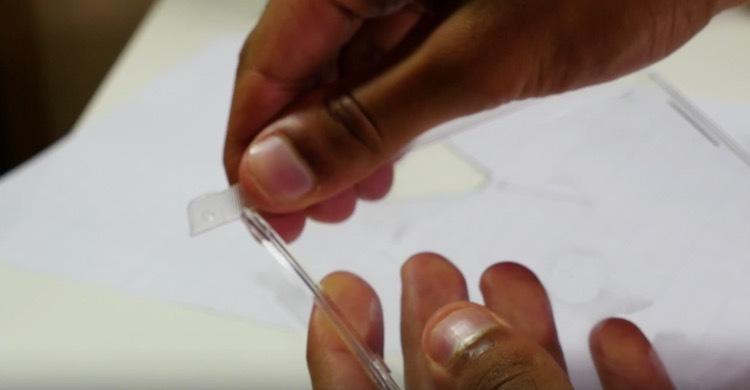 3) Trace 4 trapezoids on the CD case with the pen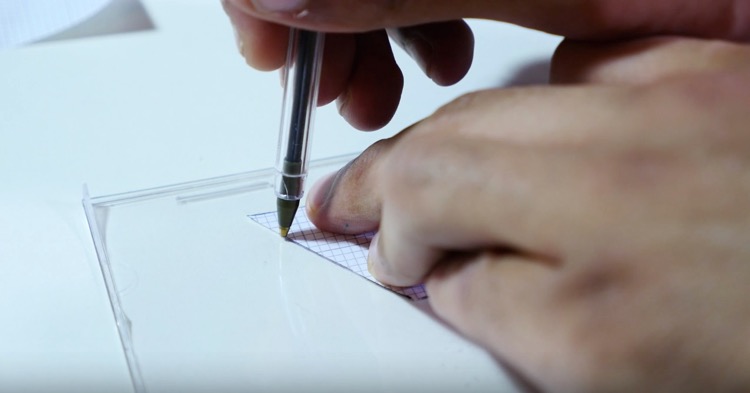 4) Use the cutter to cut out the trapezoids on the CD case lying flat
Makery's advice: cut on both sides to make it easier.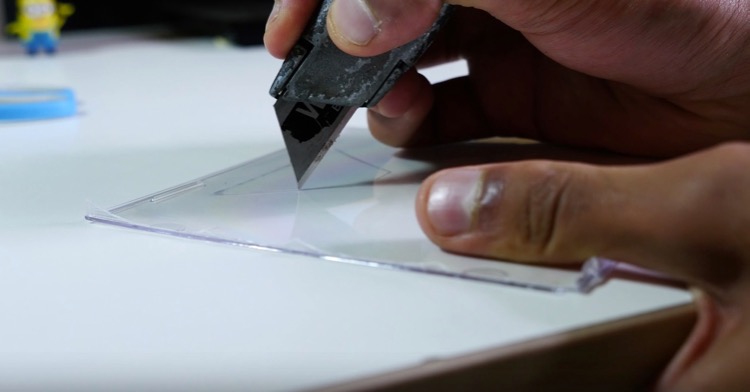 5) Assemble the trapezoids into a pyramid using Super Glue or tape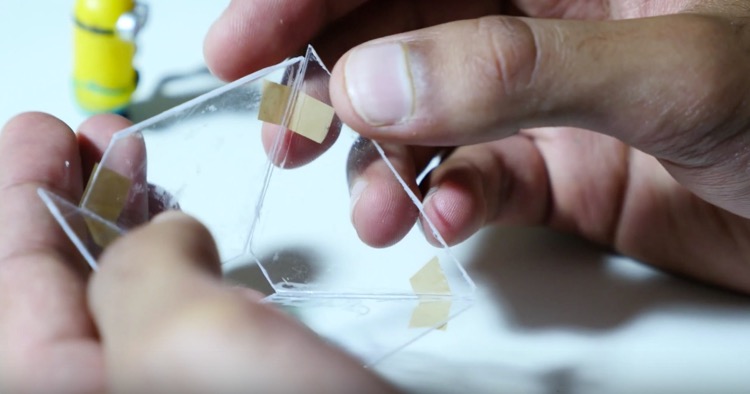 6) Welcome to the future… Well, not before you read the rest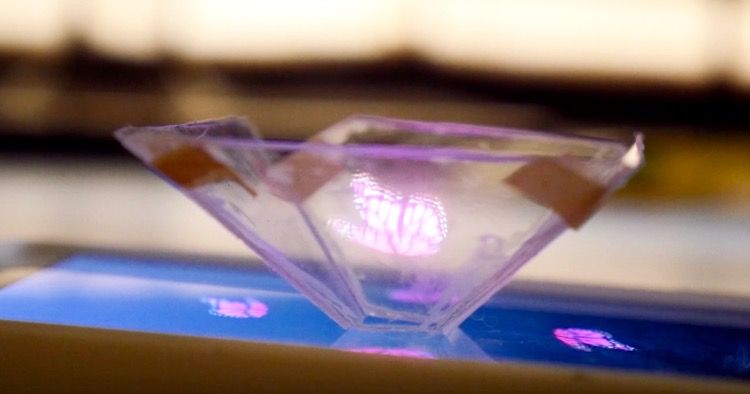 Which videos to play on the smartphone ?
The smartphone needs to project the same animated image on each surface of the upside-down pyramid. But where to find these animated images, which inspired this YouTuber to demonstrate his technique with jellyfish, butterflies and fireworks? On YouTube, of course, by searching "hologram pyramid", for example.
Animated images of jellyfish on YouTube:
Note that another tutorial on Vimeo suggests printing the pyramid on a single piece of plastic film, perhaps to avoid fingerprints.
Screenshots from Mrwhosetheboss's video.