/ DIY
Théo and his geek mask. © Quentin Chevrier
DIY 4: LED masks, bicycle piano-wheel and hydroponics
We were about fifteen to tinker away on Saturday June 20th at the fourth Makery DIY. On the day before World Music Day, some of them had thought of getting prepared. Overview of their creations..
For those who did not yet know about the Makery DiY IRL, let us tell you about it in simple words: every six weeks, we open the doors of Les Ekluz digital and cultural community workshop in the 10th arrondissement of Paris, to provide usable but non hackable equipment (soldering irons, Arduino, sensors, conductive ink…), usable and hackable equipment (cameras, Vélib saddles, electric razors, Mac OS installation discs…) and offer uninhibited tinkering. All in a resolutely DIY spirit, one comes to "do"–together or separately. Little panorama of the projects of the weekend, using hydroponics, music and other light shows…
A hydroponic mini-greenhouse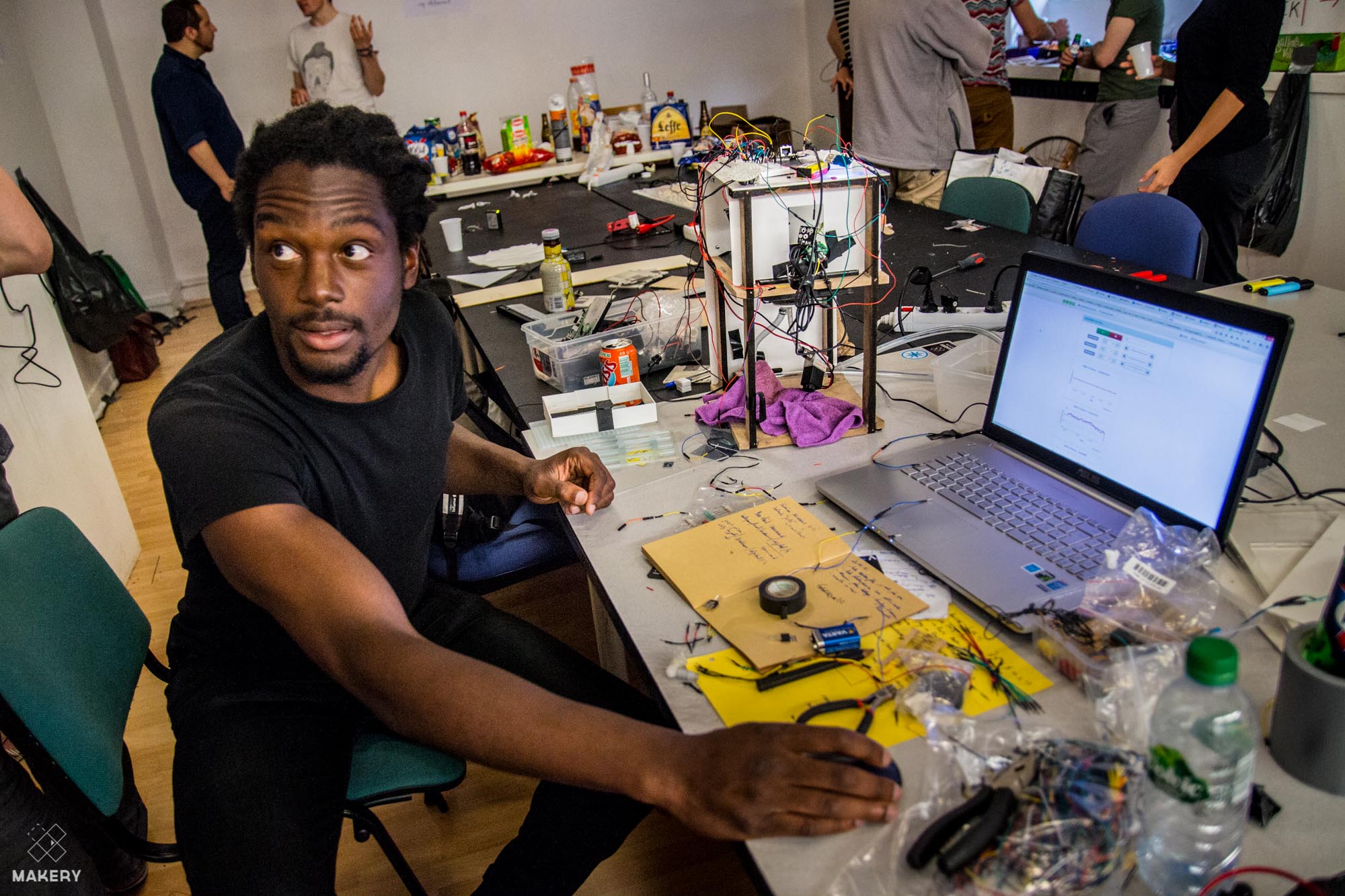 Temperature, humidity, light: Yves is thinking about adjusting the parameters of his hydroponic greenhouse for optimal germination of the seeds.
A geek mask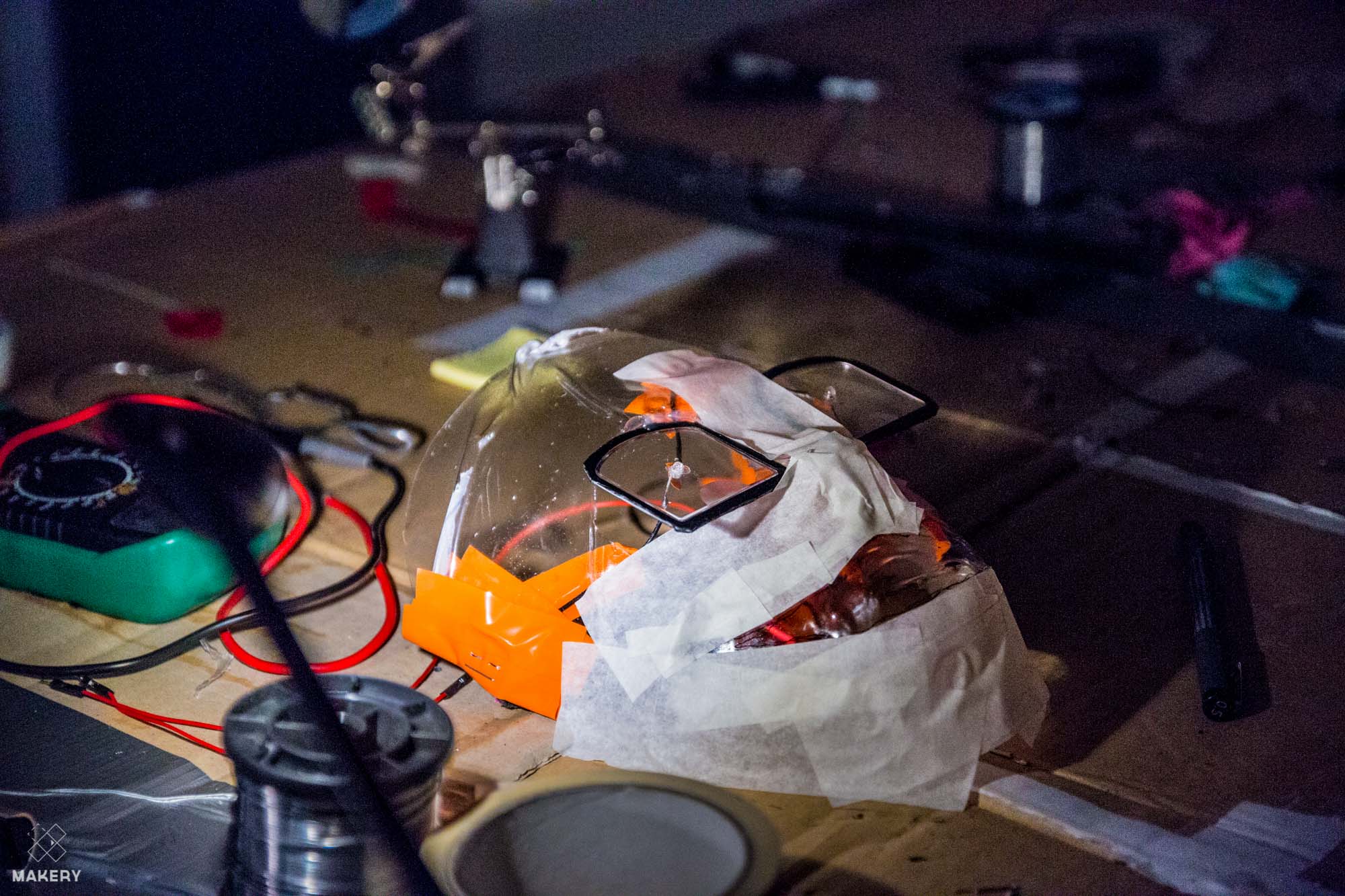 For the glasses, he salvaged the plastic from a VHS tape. The LEDs are activated by a switch placed on the lower lip. The smile is in phosphorescent paint for an ultimate geek effect.
A bicycle-wheel synthesizer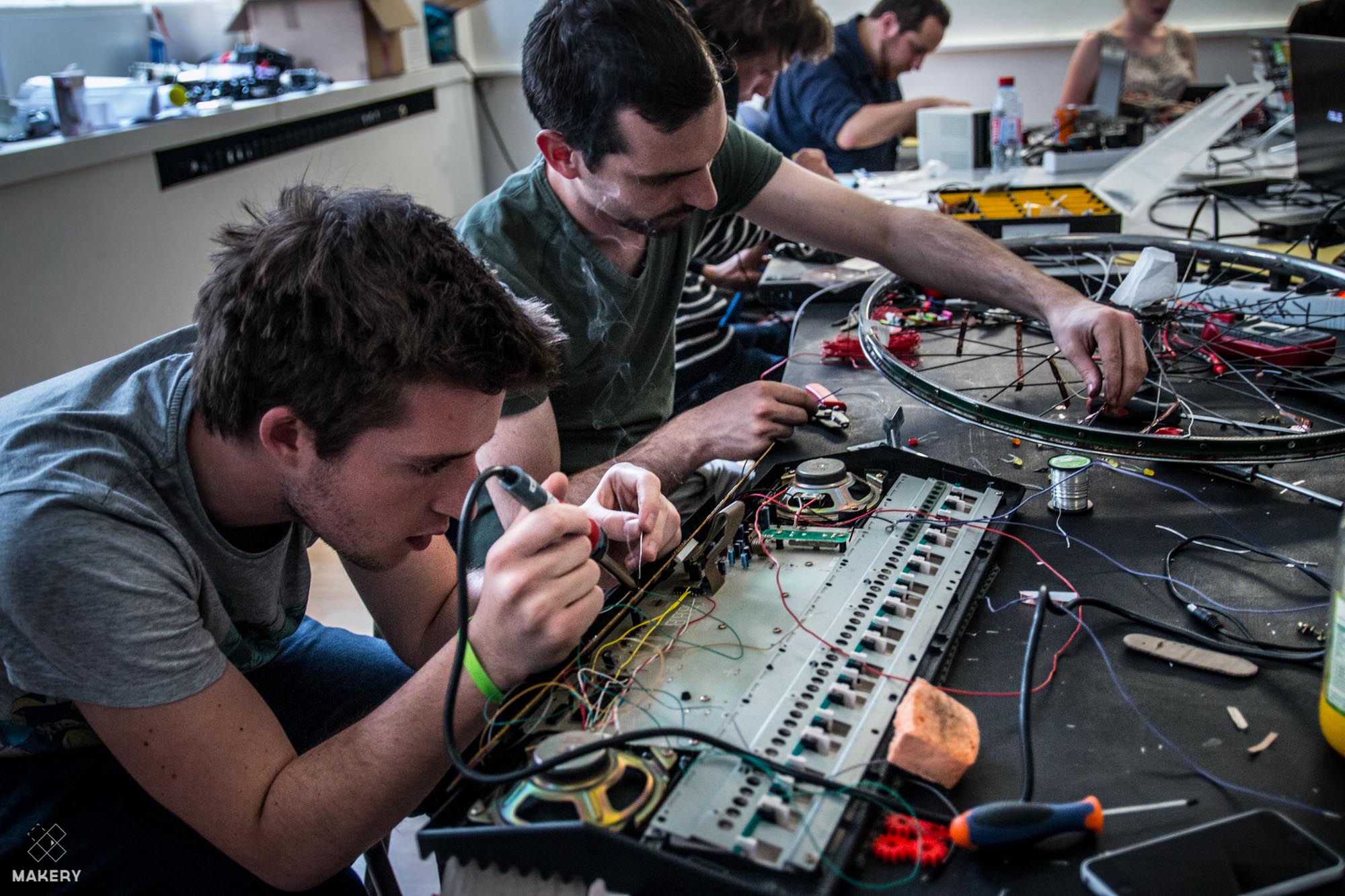 The notes of the hacked synthesizer are linked to copper tape contacts placed on the different spokes of a bicycle wheel.
Au #bricoleityourself Kevin, Louis et Romain ont bricolé une boîte à musique à partir d'une roue de vélo et d'un synthé circuit-bendé. Plus deux avions imprimés en 3d pour la déco. #diy #circuitbending #piano #wheel #bike #maker
Light made sound
An API and tinkering corner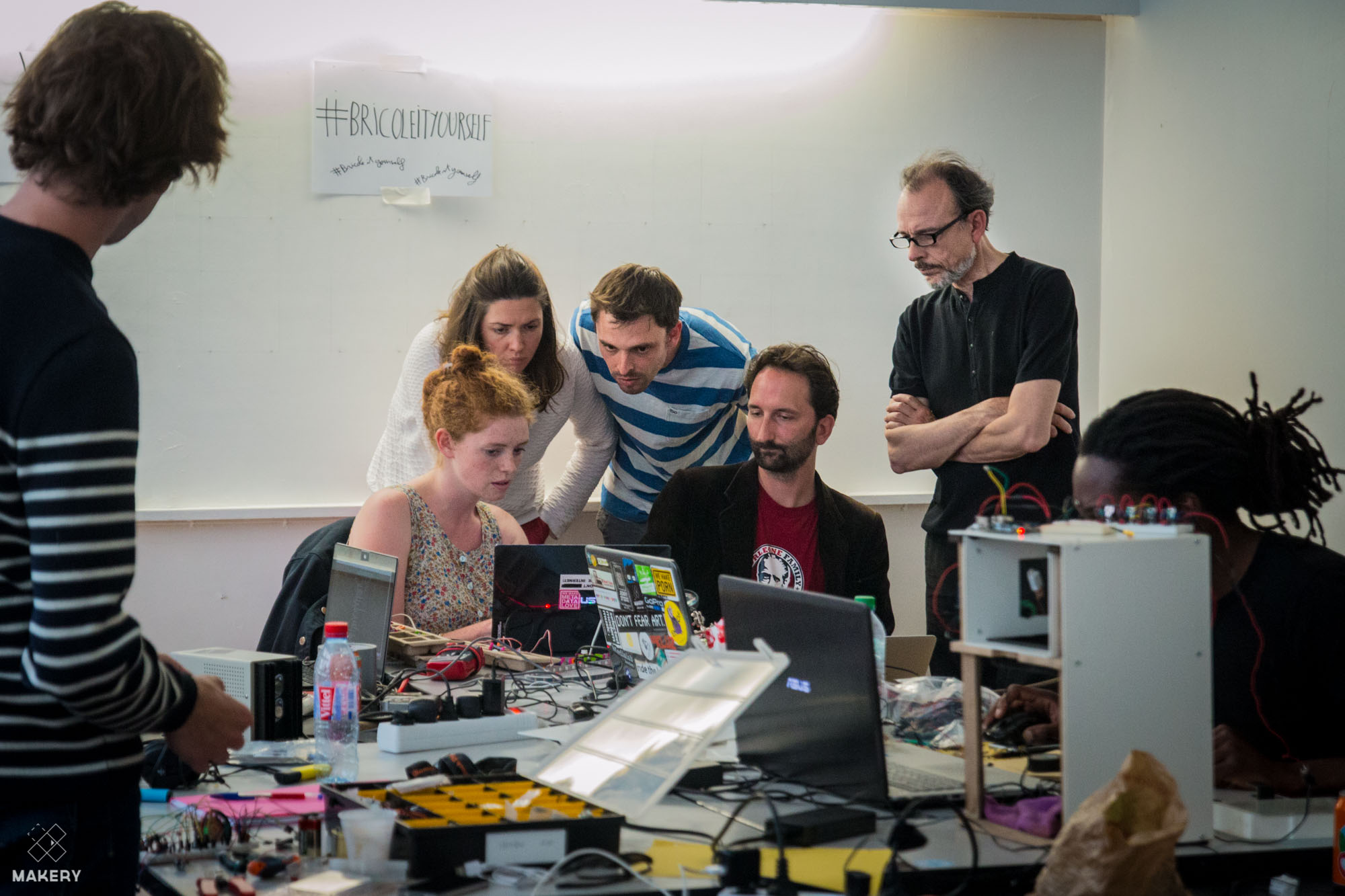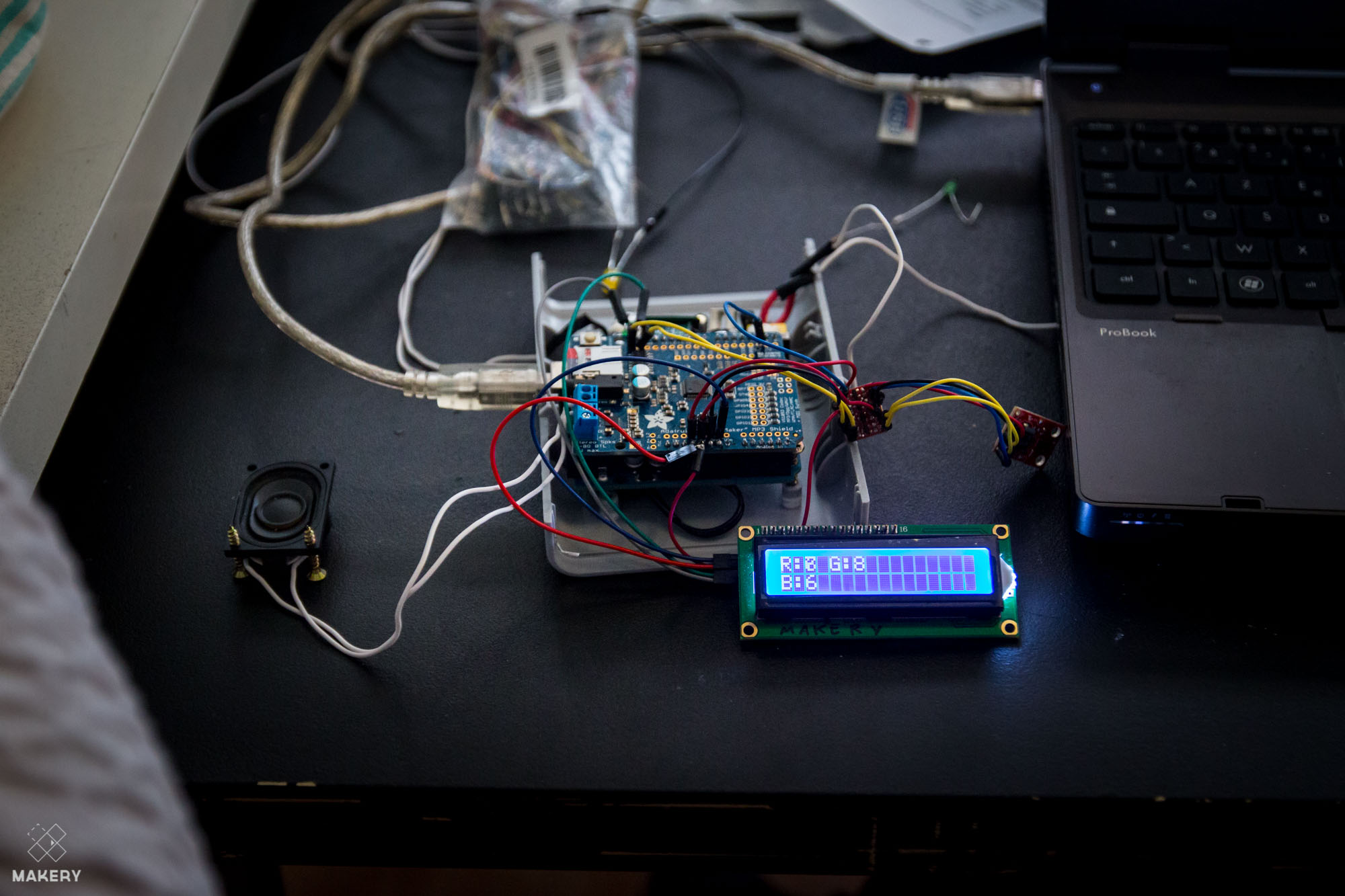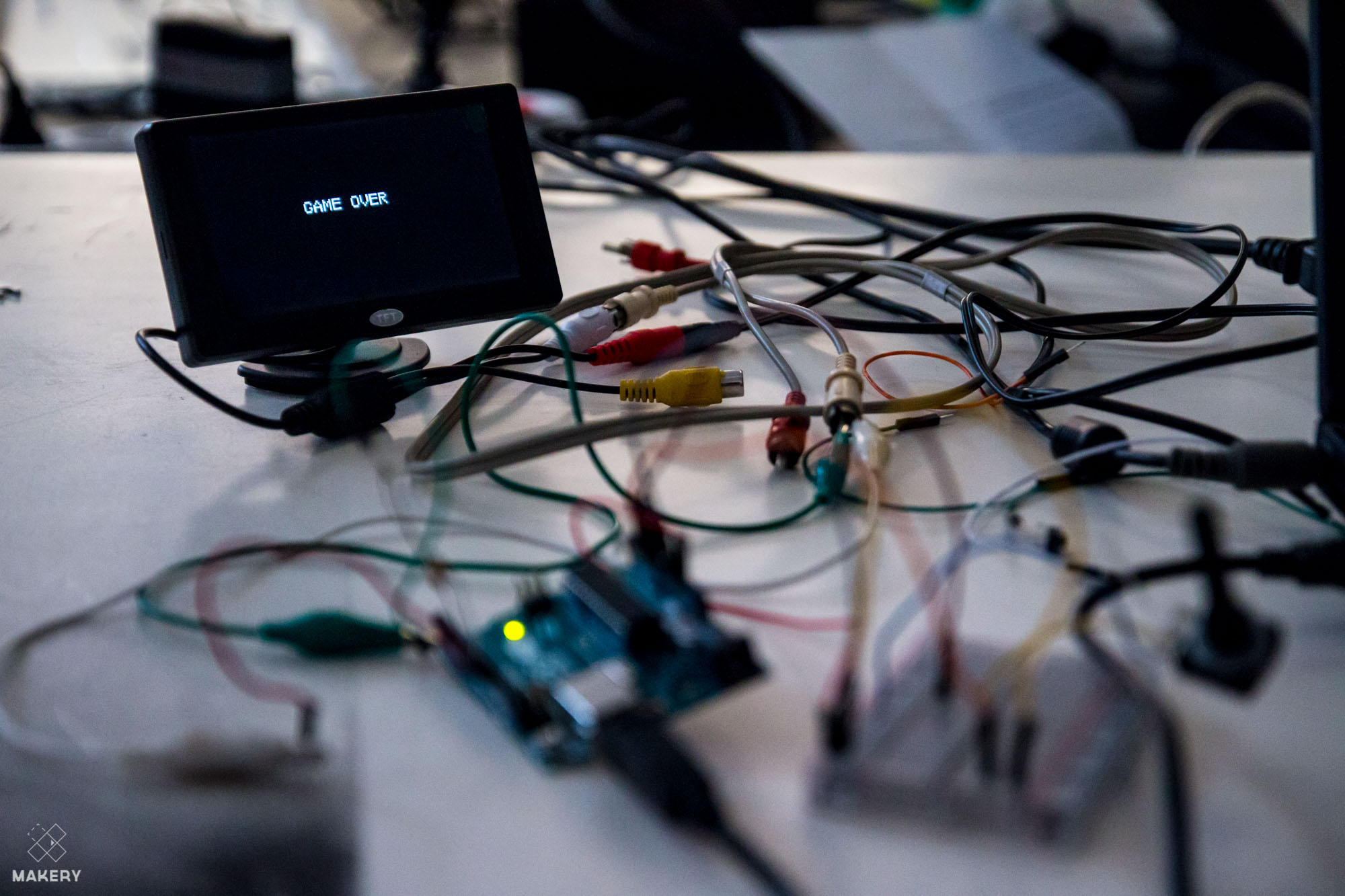 Scenography for robotic arm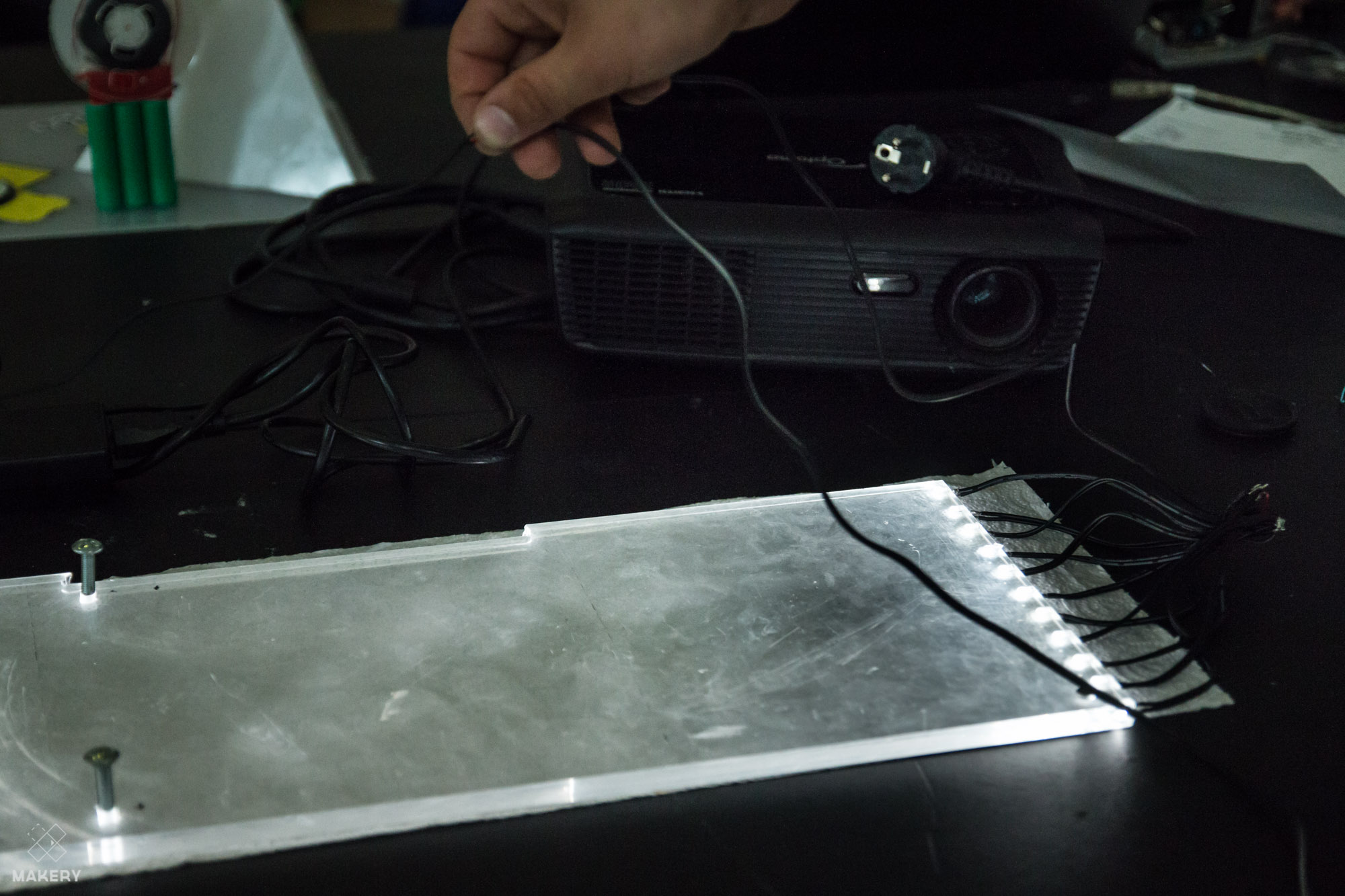 This slab will be used as a base for a DIY robotic arm at the next Japan Expo where Dimitri intends to go to.
If you are also in DIY mood, join us for he next DIY. It will take place in September (date to be confirmed, write to quentin@makery.info). Promise, it won't get out of hand.
All pictures of the DiY #4 on Flickr