/ News
Editors Lab awards ceremony at GEN Summit in Barcelona on June 19. © Global Editors Network
Barcelona awards World Cup of Newsroom Innovation to France 24-RFI
On June 18th-19th in Barcelona, Editors Lab Final 2015, a competitive hackathon for the world's biggest newsrooms, crowned France 24-RFI's Earth Alert app, which crowdsources alerts related to sustainable development.
Newsrooms were hacking hard at the Editors Lab Final, held during the Global Editors Network (GEN) Summit in Barcelona on June 18th-19th, as 16 teams of international journalists prototyped their newsroom innovation project over 36 hours around the theme "Hack for sustainable development".
Grand prize winner of this World Cup of Newsroom Innovation, France 24-RFI beat the British Times and the Austrian Datum with its Earth Alert prototype, an application that crowdsources environmental alerts.
This peer recognition was orchestrated by GEN, a community of 1,200 editors-in-chief whose mission is "to define a vision for the future of journalism and enhance its quality through innovation and cooperation", from The New York Times to Le Monde, to the BBC and CNN.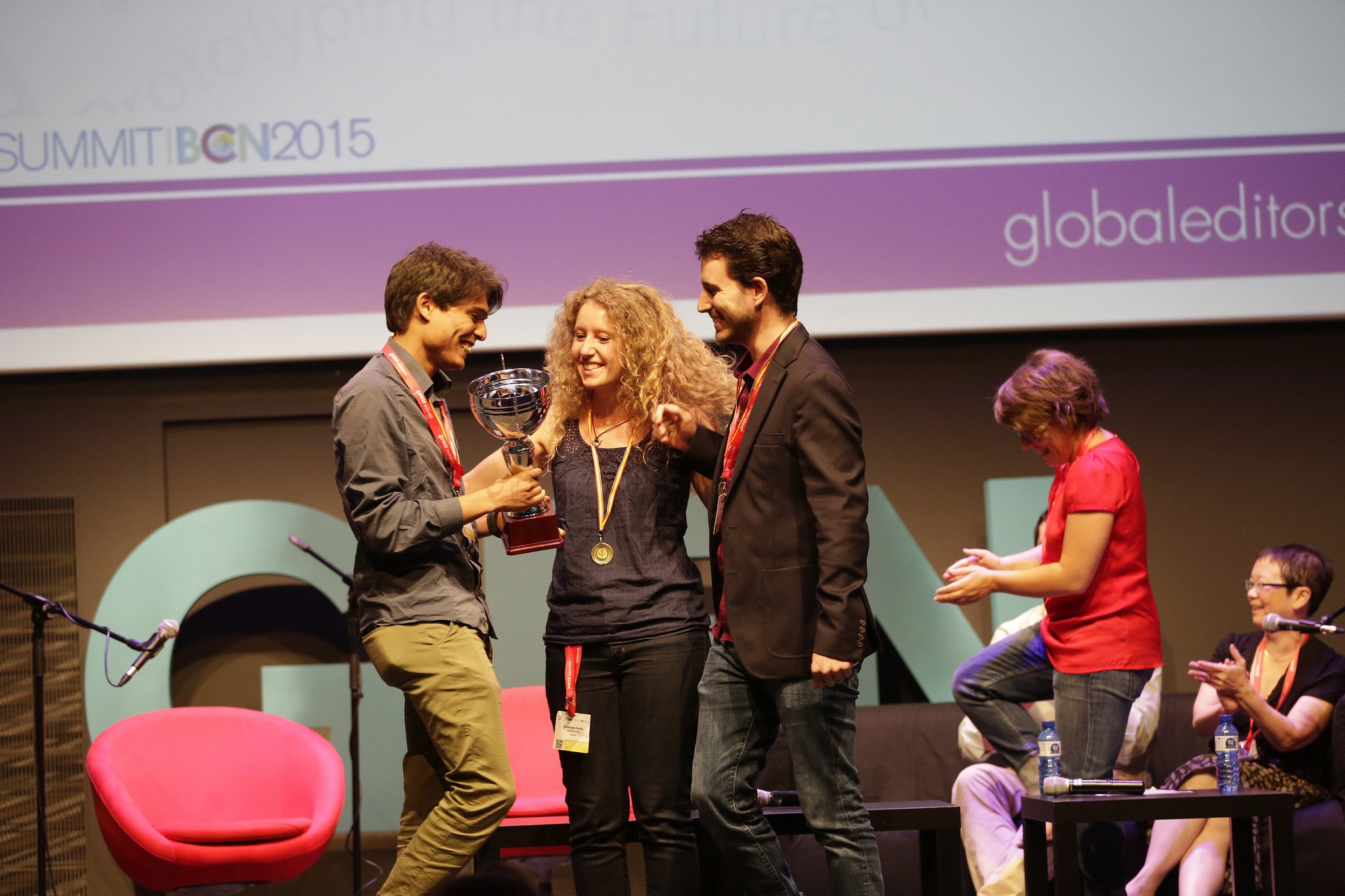 Creating an audience for micro-local news
"Our project was appealing because, even at the prototype stage, it's easy to use and already functional", explained France 24 journalist Steven Jambot, who prototyped Earth Alert with a developer and a designer from France Média Monde.
The concept of this (free) smartphone app is simple. Any user can send an alert about a sustainable development concern in their country, city, town or village. This data is then mapped and potentially enriched with photos, videos and comments to provide context. By visualizing the zones where the alerts originated, problems can be identified at a glance.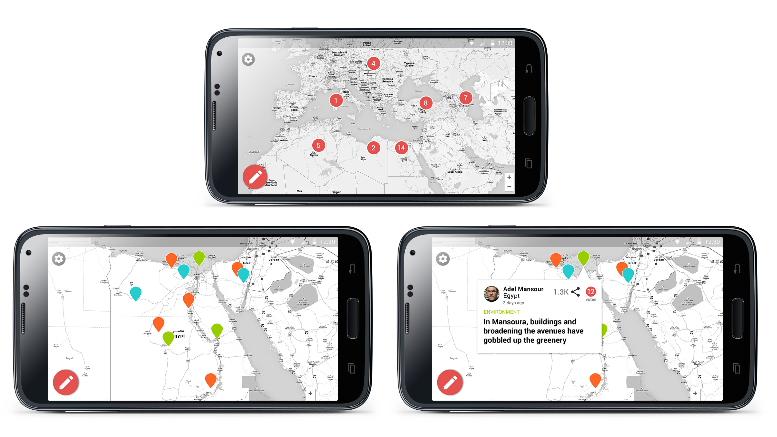 "This app gives a broader reach to local and micro-local issues of sustainable development by giving them a wider audience", Jambot adds, while admitting that France 24-RFI's social media presence ("1st Francophone channel on Facebook") and its extensive international community were a certain advantage in the contest, as they faced news giants such as the BBC.
Objective of the game? If the alerts become urgent, field reporters are dispatched to the scene: "We can imagine partnerships with Le Monde Afrique, El Pais or The New York Times, says Jambot, but the app could also be adapted for NGO alerts with Greenpeace or WWF, or even for online petition websites such as Change.org and Avaaz."
Prototypes and news around COP21
For France 24-RFI, this wasn't the first round. The news team had already participated in the national stage of this competition based on a series of hackdays organized in newsrooms worldwide. The winners of the local editions were invited to GEN Summit for the international Editors Lab Final.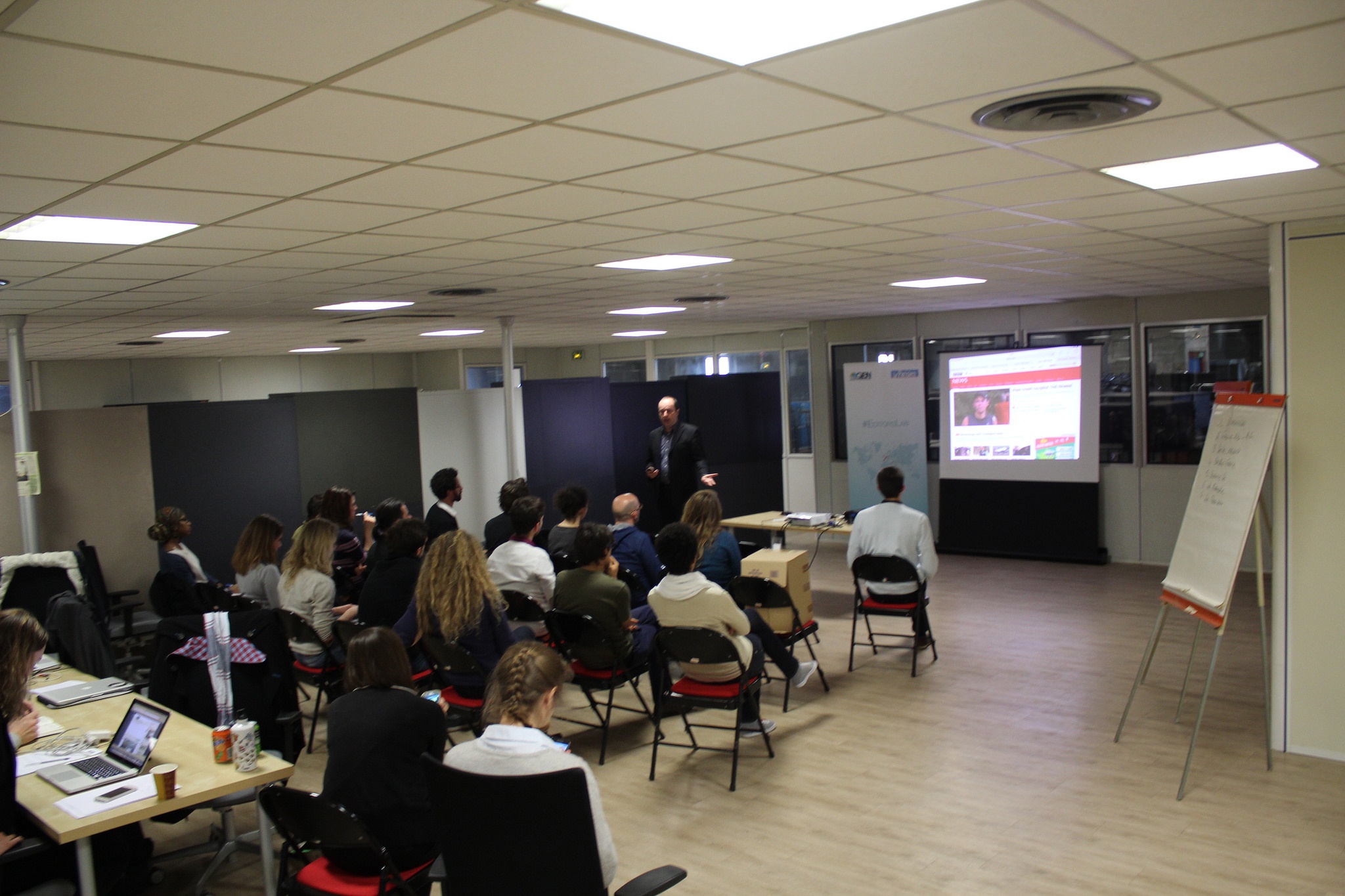 This year, for its French theme, GEN focused on COP21. Le Monde, Radio France and 20 minutes, among others, met at Le Parisien's newsroom in late March to prototype new tools to innovatively cover the upcoming Climate Change Conference 2015 in Paris.
The France 24-RFI team still needs to work out budgets and secure investors to develop Earth Alert (so far prototyped for Android). While the GEN award no doubt lends prestige, it doesn't provide funding.
The Global Editors Network website
Earth Alert project, winner of Editors Lab Hackdays at GEN 2015