/ News
"Material Speculation: ISIS, Lamassu", 3D-printed reproduction. © Morehshin Allahyari
3D printing against Daech
Iranian artist Morehshin Allahyari is committed to 3D printing thousands-year-old sculptures that were destroyed in Mosul in February by Daech jihadists.
Morehshin Allahyari, the Iranian artist, teacher and activist behind the recent 3D Additivist Manifesto, is taking action. Presented this winter in Paris at reFrag festival, the manifesto written with Daniel Rourke calls upon artists, activists, engineers and writers to push back the physical and conceptual limits of 3D printing. It also emphasizes that the plastic used by 3D printers is derived from petrochemicals, which come from petroleum, a mineral oil composed of numerous organic elements that date back millions and millions of years. For additivists, 3D printing is the ultimate metaphor for the ecological impasse currently faced by our society.
"The 3D Additivist Manifesto", by Morehshin Allahyari and Daniel Rourke (sound design by Andrea Young), 2015:
While 3D printing has become a powerful technological and political symbol (3D-printed weapons with the bust of Edward Snowden were recently placed on a monument in Brooklyn's Fort Greene Park and quickly confiscated by the police), Allahyari goes beyond symbolism, in her Pier 9 residence at Autodesk in San Francisco, to make 3D-printed reproductions of Mosul's thousands-year-old sculptures.
Like many activist artists, she was marked by the theoretical fiction book written by fellow Iranian Reza Negarestani, Cyclonopedia: Complicity with Anonymous Materials (2008), a Lovecraft-like spellbook about speculative realism that evokes horror fiction, speculative theology, an atlas of demonology or a political samizdat in a Middle East in constant conflict, which crosses the natural history of the Earth, the war against terrorism and Middle Eastern archeology.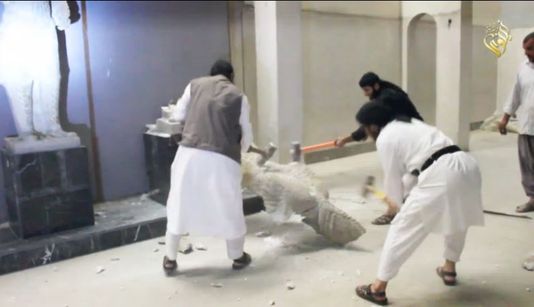 Shocked by the destruction caused by Daech at Mosul's Ninive Museum, Allahyari decided to research a project called Material Speculation: ISIS. to recreate the artworks via 3D printing. Guided by academic experts in both the United States and Tehran, she reproduced sculptures of "false idols venerated before Islam", as described by the jihadists.
This artistic work in digital printing gives even more meaning today to documenting Iraki artworks that are thousands of years old. Following Daech and its military exploits, an entire pre-monotheistic culture is in danger of disappearing, a culture that is vital to the history of dialogue in our societies. Her work also suggests that we claim a part of this common historical culture that Daech is trying to destroy.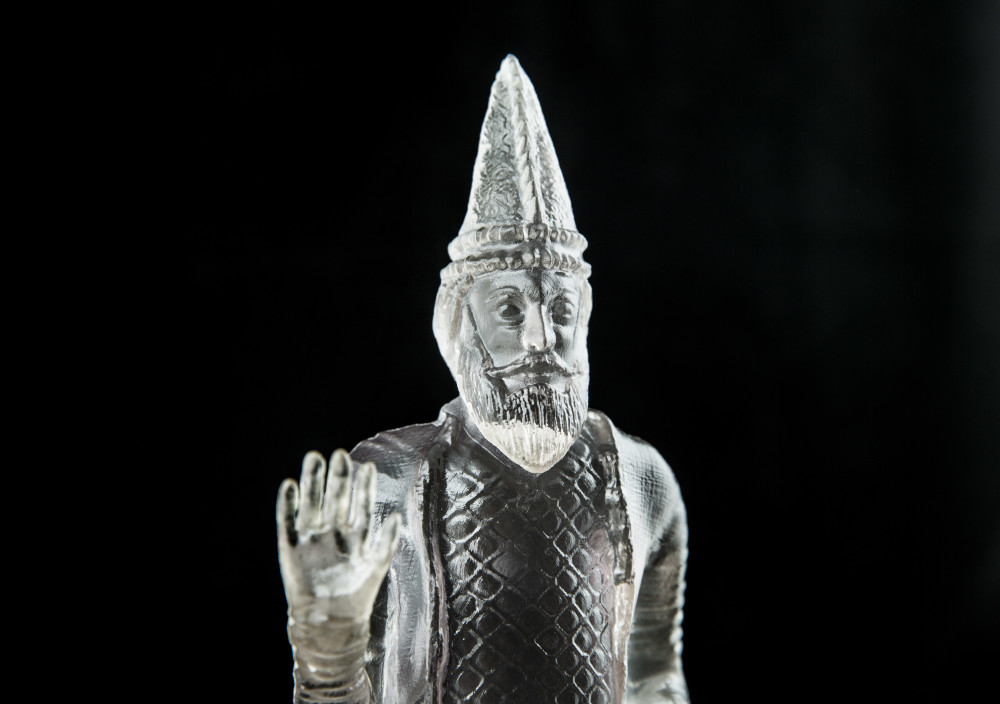 Allahyari intends to make the STL files publicly accessible, along with a series of original texts, so that anyone can print them at home. These historical replicas are also a reflection on our contemporary obsession with technological novelty, at a time when ecological and fundamentalist destructive practices of our ancient world persists.
Call for projects to contribute to "The 3D Additivist Cookbook" is open until July 31