/ Proto
Clock to customise. © FabFamily
FabFamily materialises the design edition of the future
FabFamily is an application to have an object you designed produced close to home. The Parisian designers backing the project are dreaming of turning it into an editing platform for a democratised and distributed design. Launch on May 19th at Volumes.
FabFamily is an initiative supported by the designers of Studio Lo (Eva Guilet, Aruna Ratnayake and Duminda Ratnayake), already noticed for having created the MagLab in 2011 and co-founded La Nouvelle Fabrique in Pantin. With FabFamily, the designers now based in Volumes, co-working space in the 19th arrondissement of Paris, are offering an online application to integrate the edition of vector objects to be machined. An application open to all that should at first interest the designers of objects, pro or not, for laser cutting and CNC milling (no 3D printing on the program).
Demo of the FabFamily prototype at the 2014 Paris Maker Faire:
FabFamily is intended to be a comprehensive platform where creators can file and create their object designs, obtain the export of the said files for machining, find the lab or the digital production space nearby that will produce them, and finally sell them online. Their first objective is to establish a community of professionals: FabFamily first wants to consolidate its model before opening it to the general public.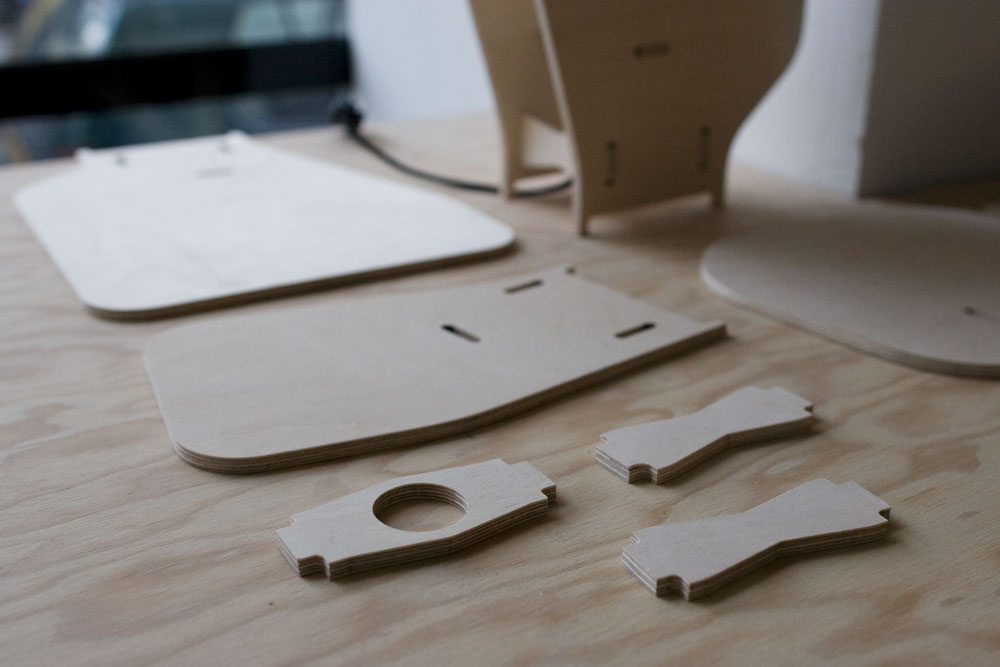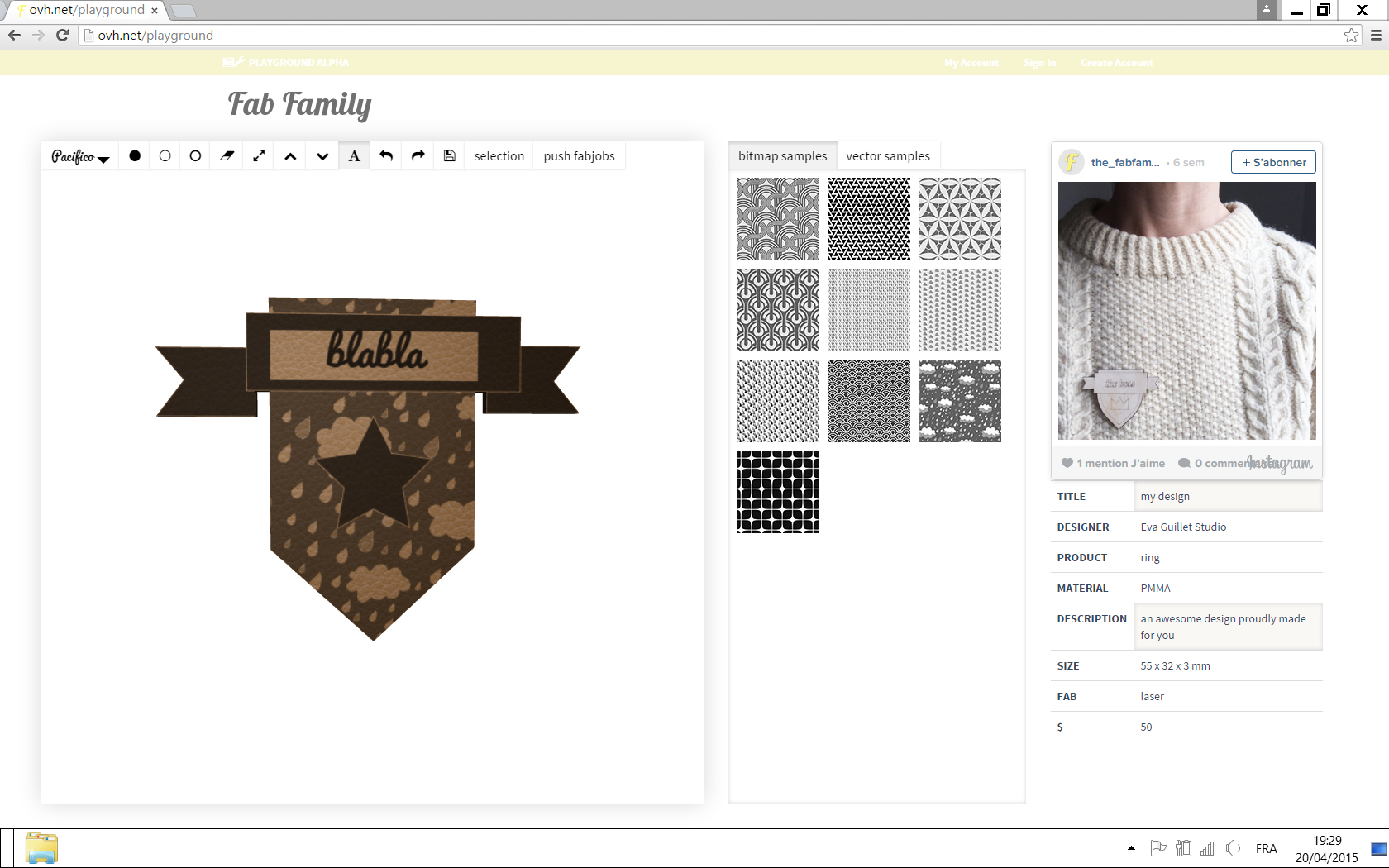 According to Aruna Ratnayake, the service is offered to three types of profiles. First the designer who wants to self-edit but does not want to deal with machining, who then goes to Fab Family, to have his objects made that will then be put up for sale in his shop. Then, prestigious brands that would be looking to produce customisable objects like original goodies (clocks, smartphone covers, badges…) made from prestigious materials with a sophisticated design. And lastly, the platform can interest makerspaces: it is very easy to use, allows you to stock personal data online and would make a good initiation educational tool.
"The principle is similar to t-shirt customisation software. You either file vector object shapes created on vector software, or you work from those available on the platform. You can arrange them as you wish, decide if you want your object solid, with holes or engraved, file images, text, change the font, etc. As if you had a personal factory at home."

Aruna Ratnayake, Studio Lo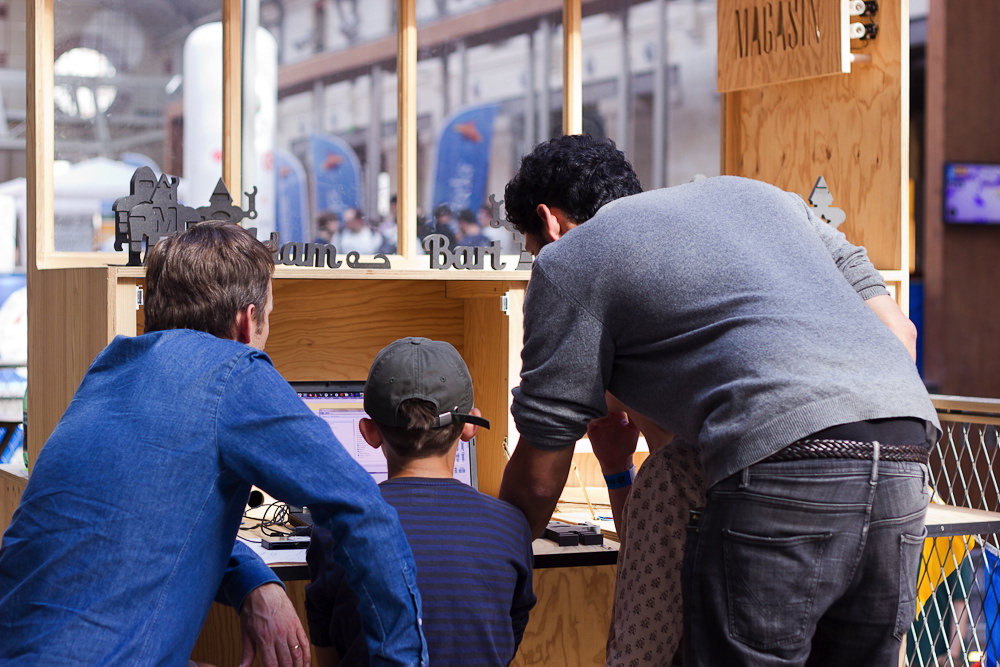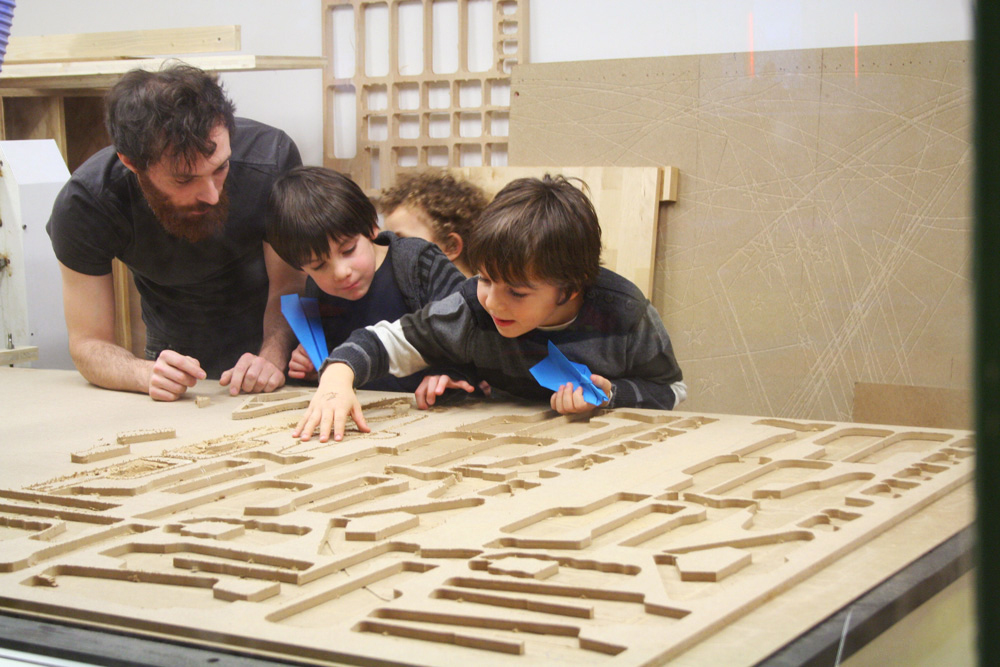 Following the discovery stage by designers, Fab Family wants to federate a community, on a local scale (neighbourhood distributed production) as well as on a network scale (extended family) in line with OpenDesk or Aker, with the business objectives of design edition.
FabFamily has set its sights on becoming the design editor of the future that would host endless numbers of projects, always adjustable, a democratisation space for personalised and distributed production.