/ News
WikiHouse elements. © WikiHouse
When open source architecture conjures up the "Ikea model"
Why do open source architecture initiatives, which seek to modify the conditions and forms of construction itself, from the individual habitat to emergency solutions, claim a likeness to Ikea? Where is the bug?
Is their head screwed on the wrong way? Do they see their Ikea allusions as nothing but a single and unique refererrer to an economically proven model? On March 20, WoMa (Working and Making), a "neighborhood makery" and coworking space in the 19th arrondissement of Paris, organized a meet-up around open source architecture, under the wing of WikiHouse Foundation. Two young architects, Julien Vaissières and Clément Langelin, presented their graduation projects.
Launched in 2011 during the Gwangju Design Biennale and officially founded in 2014, also legally supported by P2P Foundation, founder Alastair Parvin says that the initiative seeks to develop "an open source construction set that allows anybody to design, download and print houses and components via CNC cutting machine, which can be assembled with minimal skills and formal training." The initiative could be stimulating, as it spreads around the world since launching in the UK.
Building a £50,000 WikiHouse for the London Design Festival in September 2014 :
Justyna Swat, WikiHouse Foundation representative in France, let Julien Vaissières, a graduate of the Open University in Brussels, present WeKIT, a collaborative project to constitute a minimal kit to create student housing in Brussels. Then Clément Langelin presented WikiTeaHouse, a tea house built according to the same principles defended by WikiHouse Foundation and co-realized with WAO architecture agency.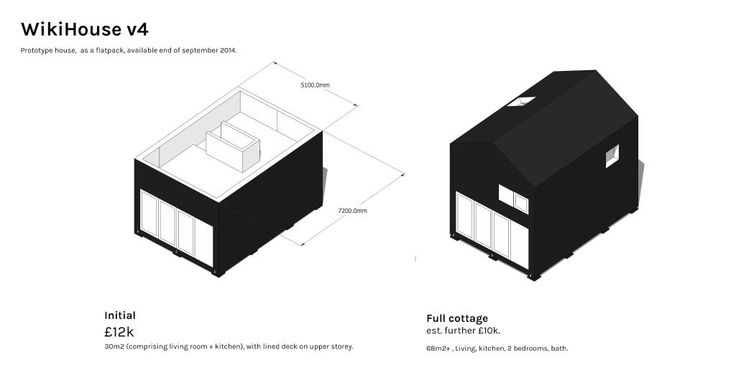 Questioning the value of the WikiHouse model is out of the question, even if some criticisms emerge in the course of the discussion. Their first concern is the esthetics of these kit houses, certainly quick to build (in the etymological sense of the wiki term), but also rather plain-looking. Architects challenged the individual house pavilion as a problematical model of American urbanization. Worse, the multiple references to the "Ikea model" shocked more than a few in the audience, transforming the talk into a sort of thesis jury.
Why must Makers always compare themselves to Ikea?
The issues raised at WoMa came back to titillate Makery, as we subsequently received a number of announcements for projects and campaigns also referencing Ikea.
The first was a call for projects by POC21, an open source village of innovations for sustainable development, which will settle into Château Millemont in Yvelines, west of Paris, ahead of the COP21 global climate conference held in the French capital at the end of the year.
POC21 supporters advocate moving directly "from protest to prototypes" and imagining "an appealing mainstream catalogue as ubiquitous as Ikea's, showcasing an open source sustainable lifestyle", as "producing this catalogue, and these solutions, is the goal of POC21".

Then there is the excellent community project AKER, which just concluded its Indiegogo crowdfunding campaign to cover the costs of prototyping furniture kits for urban agriculture (beehives, chicken coops, composting containers, etc.), which Makery recently wrote about. The name may evoke an Egyptian god of the earth and the underground, but it also suggests a contraction of Hacker and Ikea. As for the names of the AKER kits (Grosquare, Grogrid, Wormhaus, Growall, Ecohive and Egghaus), they are unmistakably evocative of Ikea furniture.
Video call for donations for the AKER urban agriculture project :
Ikea cabins for refugees
On March 24, Ikea Foundation, greenwashing specialist (Ikea remains the third consumer of wood worldwide but promotes its People & Planet Positive sustainable development program), announced from Dubai its commitment to building 10,000 housing units by this summer for war refugees and displaced, folllowing an order by the United Nations High Commissioner for Refugees (UNHCR). The cabins will be built by social entreprise Better Shelter, created by the nonprofit Housing for All, which relies on Ikea Foundation to "create a better house far from the house for millions of displaced". A rather indecent way of clearing one's conscience for a multinational whose model is often associated with deforestation, delocalized labor and tax evasion…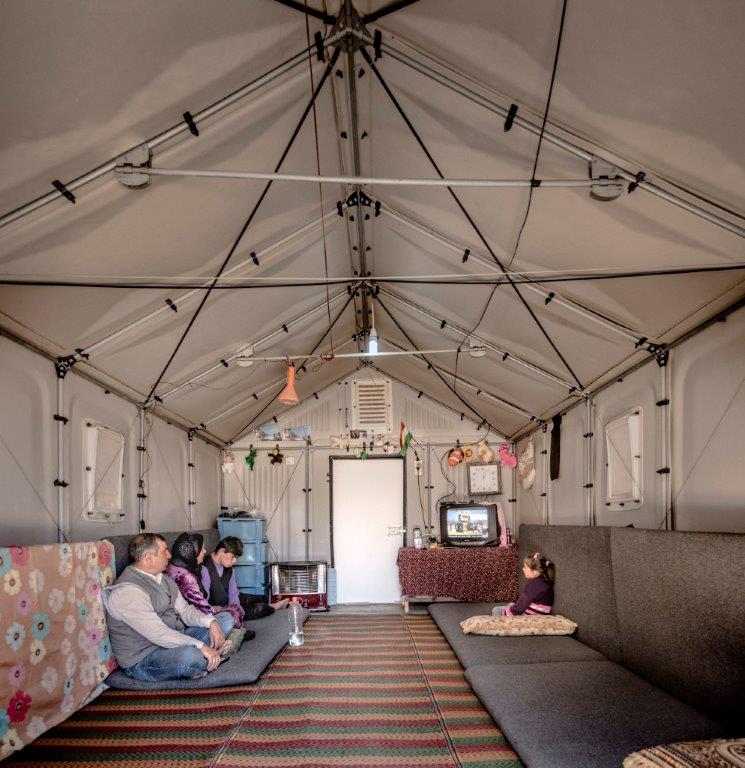 Ikea's opaque model
The "Ikea model" is infamous as an example of opacity when it comes to company configuration. Far, far from open source… In 2006, the nonprofit Oxfam launched a campaign by publishing Ikea, un modèle à démonter ("Ikea, a model to take apart"), exposing the difficulties in reading the multinational's economic model.
And this furtive model has evolved since the 2008 economic crisis. To avoid being taxed in Sweden, Ikea founder Ingvar Kamprad created a nonprofit foundation in Amsterdam, to which he transferred Ikea's ownership. The holding owner, Inter Ikea Systems BV, based in the Netherlands as a charity, has no obligation to make its accounting public. Furthermore, it owns the brand and intellectual property of all Ikea products. The holding is itself owned by Inter Ikea Holding, registered in Luxembourg, which is directly paid 3 % of royalties from the sales of all products. And the cycle comes full circle as the Luxembourg holding is owned by Interogo, a foundation based in Liechtenstein, which is owned by none other than the Kamprad family.
Ikea and Luxembourg Leaks
Ikea, which is not publicly listed, was recently caught in the LuxLeaks scandal. On November 5, 2014, the International Consortium of Investigative Journalists (ICIJ) revealed that secret agreements were signed between 343 multinationals and Luxembourg authorities to send back their profits after being guaranteed that they would be largely spared local taxation. These hundreds of agreements, negotiated with the government of Luxembourg by large financial auditing firms, demonstrate the systemic scale of corporate tax evasion. The investigation shows how Ikea's Luxembourg tax evasion passed through the Netherlands, Belgium, Cyprus and financial centers such as the Netherlands Antilles and British Virgin Islands.
Ikea hackers & fans
ICIJ also revealed that the Dutch "box of patents" exonerates the group from being taxed on all income connected to Ikea's intellectual property—intellectual property that Ikea is always ready to claim, as in June 2014, when the brand attempted to shut down Ikeahackers.net, the famous website of tips and tricks for customizing Ikea furniture. Realizing that it was a fan site, and under pressure from online media and celebrities such as Cory Doctorow, Ikea finally back-pedalled and made a deal with "Jules", the Malaysian woman who runs the site. Ikea requested her to remove all advertising from the site but allowed her to open a shop on Amazon.com, where Ikeahackers now sells Ikea products… In the end, Jules was offered a three-week trip to visit the mother company in Sweden and Holland.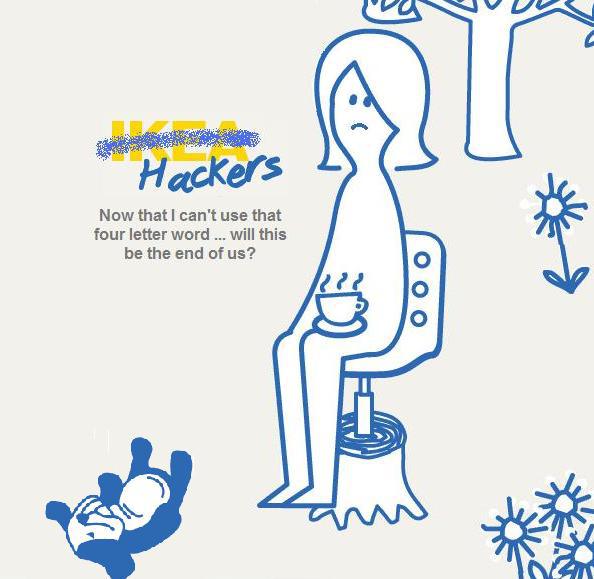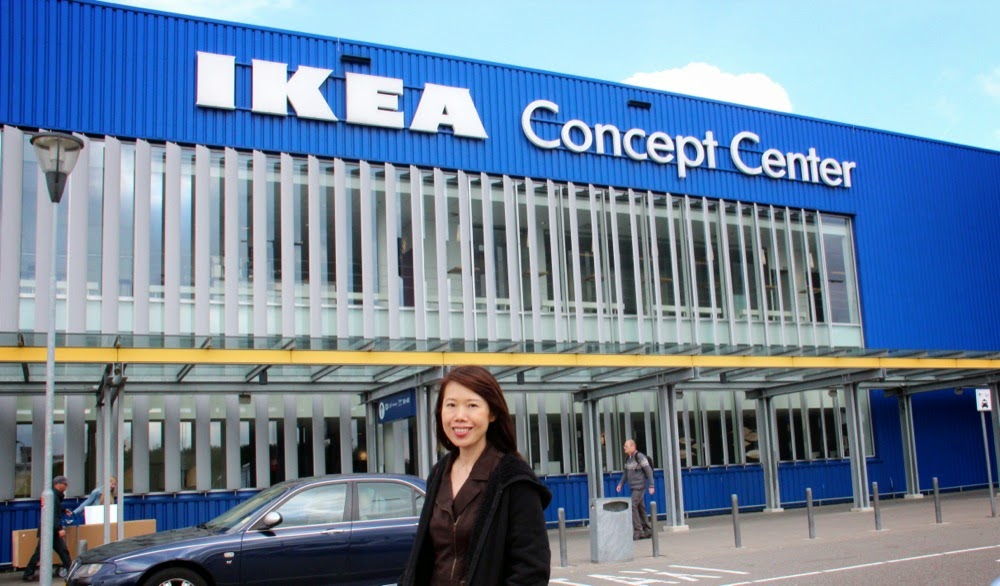 Long live OpenDesk!
In conclusion, we can't help mentioning this initiative, which begs comparison with the architects of wiki houses and cabins: OpenDesk offers open source furniture specifically to bypass Ikea. These pieces of furniture are already built and being used by Fablab El Paso in Texas or WoMA coworking space in Paris. Open source friends, think twice before referencing Ikea!