DIY: admire the eclipse without burning your eyes
In case you didn't already know, on March the 20th, a partial solar eclipse will take place in Europe. Partial, but sufficient to set foot outdoors between 9.15 and 11.40 am to observe the phenomenon. But not without proper equipment. Here are a few tips and tutorials, secure.
Glasses purchased from an optician, EC standard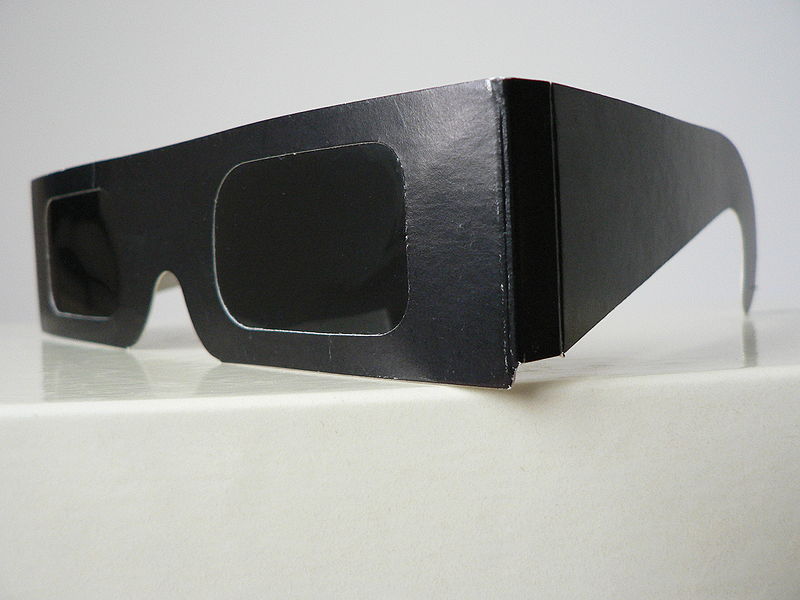 Forget it, the country is out of stock. To set a pair of glasses aside before the next partial eclipse in 2026 according to NASA, or total eclipse in 2081, go to your local optician or to a nature store.
The welding helmet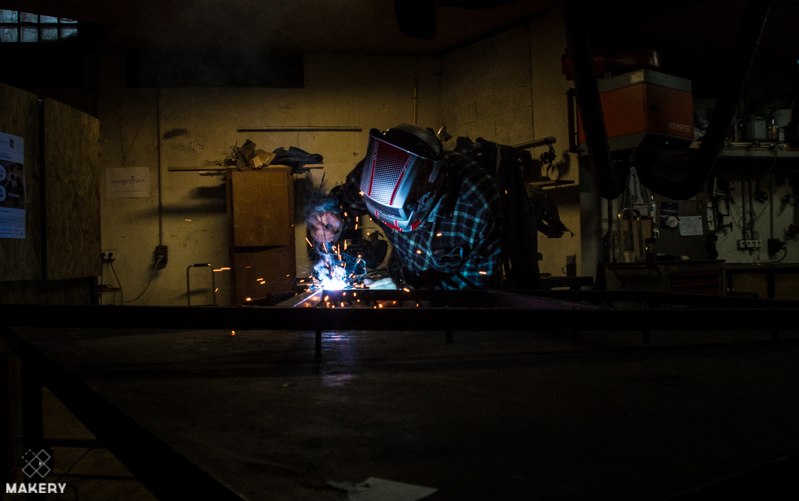 Heavier, more expensive, also more original: the arc welding helmet. This solution only works if and only if the screen offers a grade 14 filter. Beware, it is not the case for all helmets and glasses.
The small hole in cardboard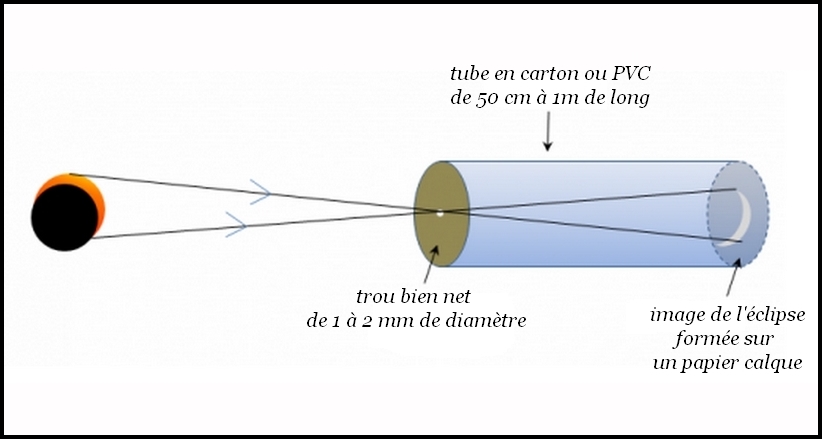 More precisely named pinhole, this technique allows you to observe a projected image of the sun crescent, without risk, and just from bits of cardboard or paper and adhesive. Please note that many other even simpler pinhole techniques exist: the shadow of foliage projected on homogeneous ground allows you to observe a multitude of sun crescents; the holes of a colander, or still a circle formed with your fingers also work.
Binoculars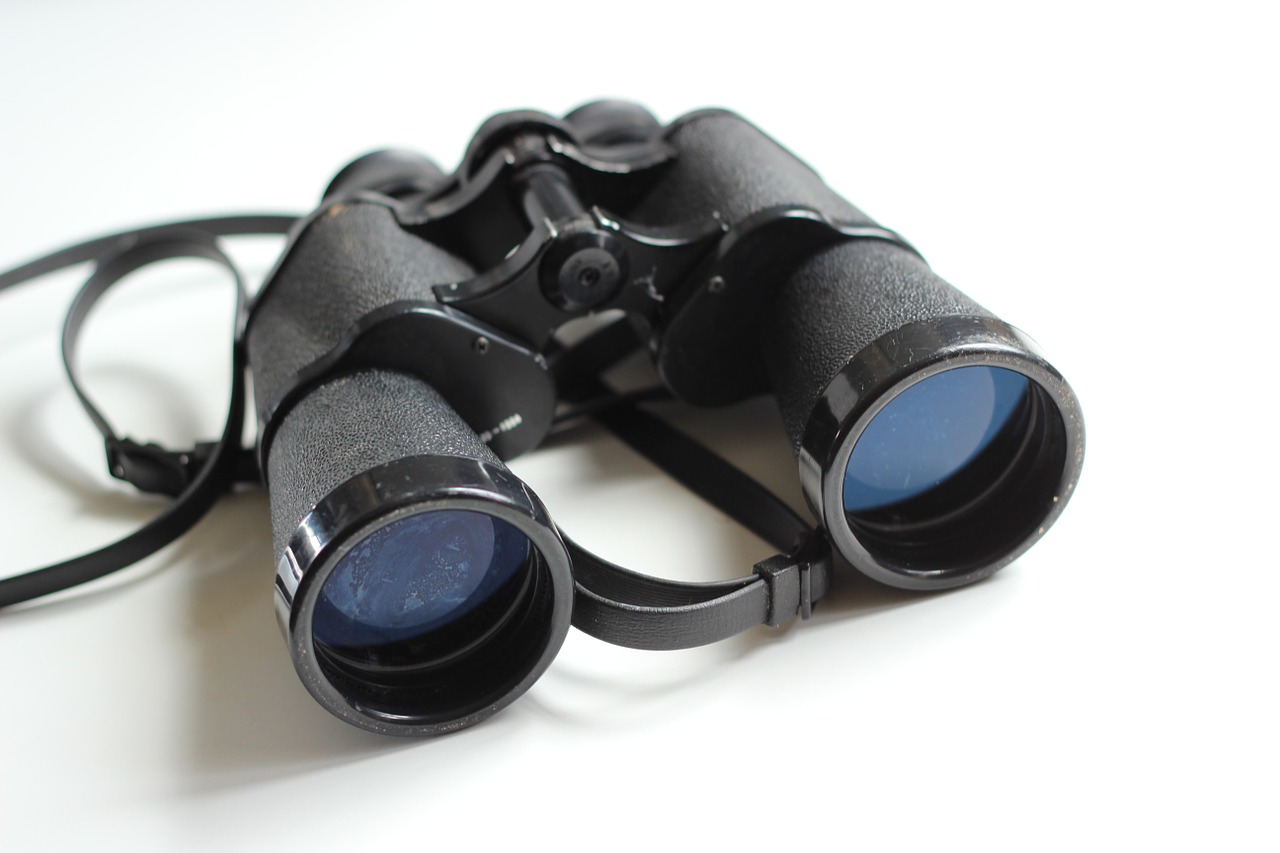 Set your binoculars facing the sun, do not look through the binoculars (obviously), but put a sheet of white paper in place of the eyepiece. The projected shadow is more precise than with a pinhole.
Detailed assembly on Instructables
Mylar and AstroSolar filters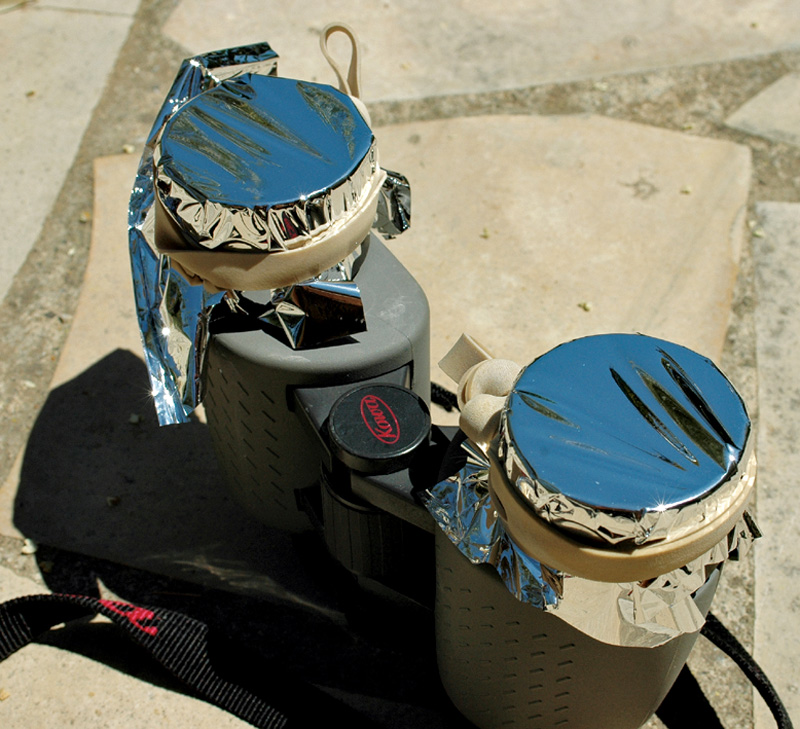 Found in stores specialising in the observation of the sky, these filters reduce 100,000 times the solar radiation and therefore allow you to observe the star directly through binoculars or a telescope. Please note: it is imperative to check that the filter has no holes or scratches, even tiny, before its use.
These filters cost 25 euros per EC standard stamped sheet, 20 x 30 cm
The best of the worse
Reminder, never use grandma's astronomer apprentice tips:
– double, triple or even quadruple sun glasses
– one or more CDs and/or DVDs
– a glass passed over a candle
– one or more polarizing filters
– film roll negatives
– x-rays
– gold or silver food wrappings
Never.
The CLEA ("comité de liaison enseignants et astronomes" i.e. teachers and astronomers liaison committee) published a comprehensive popularisation document for the eclipse of the 20th of March.
Numerous scientific centres like the Montpellier Planetarium are offering events for this eclipse.