/ Proto
(Français) La version alpha de l'Axiom, première caméra numérique open source. © Annick Rivoire
Axiom, an open source camera to liberate film
Axiom is the world's first digital open source camera. The project was initiated by a community of film professionals who were fed up with having their hands tied. Presented at the Clermont-Ferrand International Short Film Festival in France, Axiom will launch its first 500 betas in March.
Special report from Clermont-Ferrand
For its first official introduction to the film world, Axiom chose the Clermont-Ferrand International Short Film Festival, more specifically its lab-like Atelier, an ephemeral film workshop that brings together students of architecture and special effects, budding actors and creative studios for the entire duration of the weeklong festival, from February 1-7, 2015.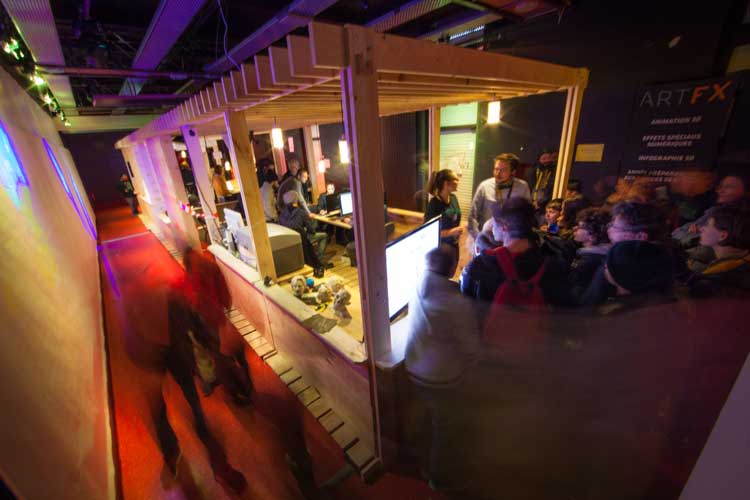 The ground floor of Clermont-Ferrand's architecture school bustles with activity. In one corner, a 3D printer prints out miniature figurines to insert in special effects, led by Montpellier's ArtFX school. Further on, a scene of Police is being shot in 3D in front of an audience wearing cardboard glasses to follow the live making-of. In another corner, the Apertus team presents its alpha version of the world's first professional-quality digital open source camera: Axiom.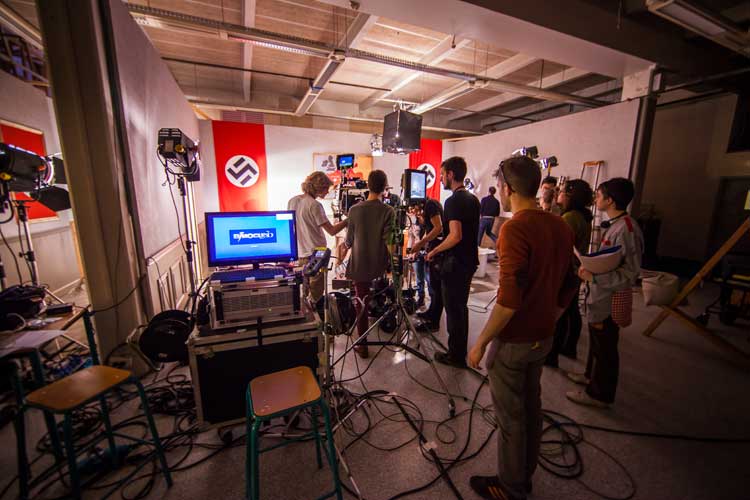 Apertus ("opening" in Latin) is an international community, primarily from Belgium (the lead developer is Austrian), of film professionals who were fed up with being dependent on the industry giants and their closed formats. In Clermont, Philippe Jadin, who went from video installations to communications for the Apertus community, takes apart the very first alpha prototype, with its 4K sensor in Super 35 format—"the only one available on the market, because of course, camera vendors don't sell their modules separately," he explains—its circuit board, a ZedBoard and a plexiglas case. Even skillfully assembled, the whole package is bulky and impractical.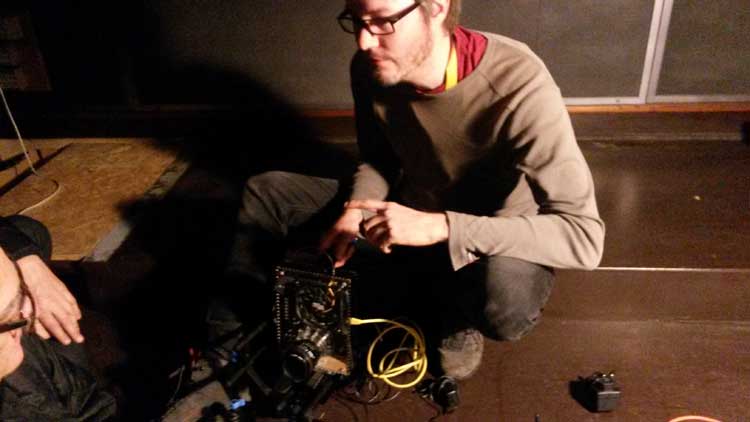 This didn't stop some Atelier participants from testing it live, to shoot the first short fiction film with a digital open source camera: the story of a young married woman who drops everything to follow a cyclist. Everything was conceived, shot and edited in 48 hours, with the freezing actress in front of the black cathedral of Clermont… It was a true exploit, which reflected the mindset of this Atelier week—special effects designers getting their hands dirty scratching film, accredited professionals popping in and discovering new ways to create images, next to students who traditionally populate the festival.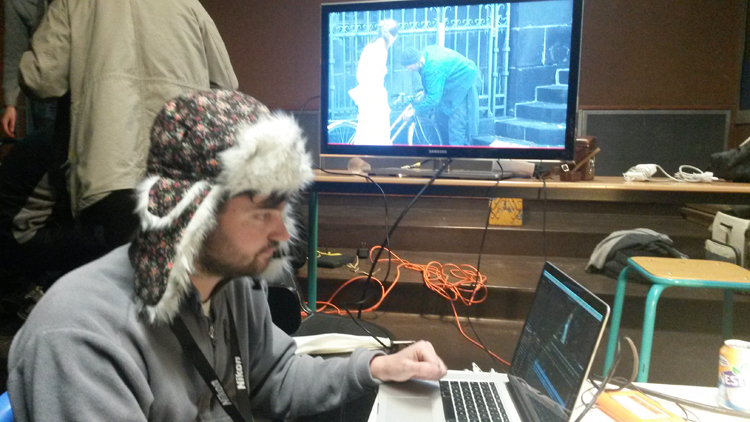 Open source prototype fairy tale
The story of the Axiom open source camera is an open source prototype fairy tale. Once upon a time in 2006, film professionals who shared a common desire to open up their cameras teamed up with cinematographers who wanted to "experiment with light and optics while shooting" to launch a platform for sharing and exchanging information. In 2012, Axiom won the prix Ars Electronica at the new media festival in Linz, Austria, which allowed them to move on to the active prototyping phase.
In 2014, the team launched an Indiegogo campaign… and raised 175 % of their goal: 204,568 euros. Some 500 contributors invested 300€ in exchange for the privilege of purchasing the first betas for the special price of 2,000€. A helping hand from Magic Lantern, a community of Canon optical hackers who spotlighted the project on their forum, was "decisive", according to Jadin.
March 2015 will see the release of the first 500 betas, with a miniaturized electronic board, the Micro Zed and its Dualcore processor (equivalent in power to a smartphone) including an electronic component that can manage images. These cameras will be the size of a compact point-and-shoot, "between a GoPro and a Nikon". To top off their success story, Axiom has just received European financial support in the form of Horizon 2020, which will allow the team to develop comfortably over 18 months.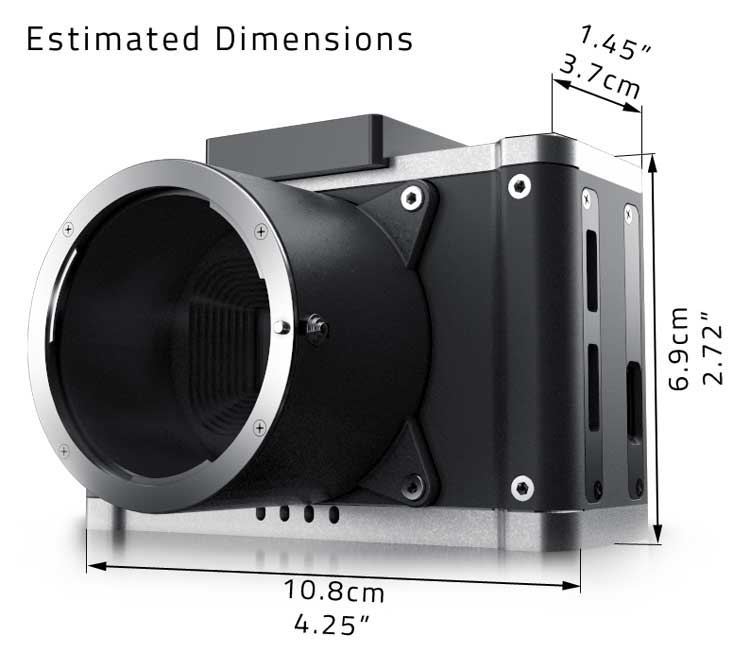 Of course, the camera still needs tweaking, for example, "removing the fixed frame" and "making the camera more linear", according to Jadin. Nevertheless, in the field of cinematographic initiatives, completely locked by the six Hollywood giants (Metro-Goldwyn-Mayer, Paramount Pictures, Sony Pictures Entertainment, 20th Century Fox, Universal Studios, The Walt Disney Company and Warner Bros), Axiom opens up whole new perspectives.
"From now on, we can test and make decisions during the shooting, not just during post-production." Philippe Jadin
"It's as if we had a mini lab inside the camera to develop the image," Jadin explains. "With the new digital cameras, you don't choose anything. For example, if you want to record an image every minute for 20 days, you can do it with Axiom. If you want to shoot 27 frames per second, you can do that. Axiom can be useful for strange apps, drones, and so on."
In front of the monitors, the film editor is already tired out from the short fiction shot on Axiom alpha : "It's good that you can try out a lot of things during the shooting." Claude Duty, multi-media director who followed the explanations while discovering the open source concept, films the whole thing on his iPhone, just as enthusiastic as on Day 1.
All about the Axiom camera : AXIOM Team Talk