/ DIY
Never throw away a computer fan. © DR
Do it Yourself : 5 tutorials for skiers
Do it Yourself brings you another seasonal special. After last summer's solar oven, we take a look at DIY winter projects, especially if you're spending the holidays skiing.
An object connected to the snow slopes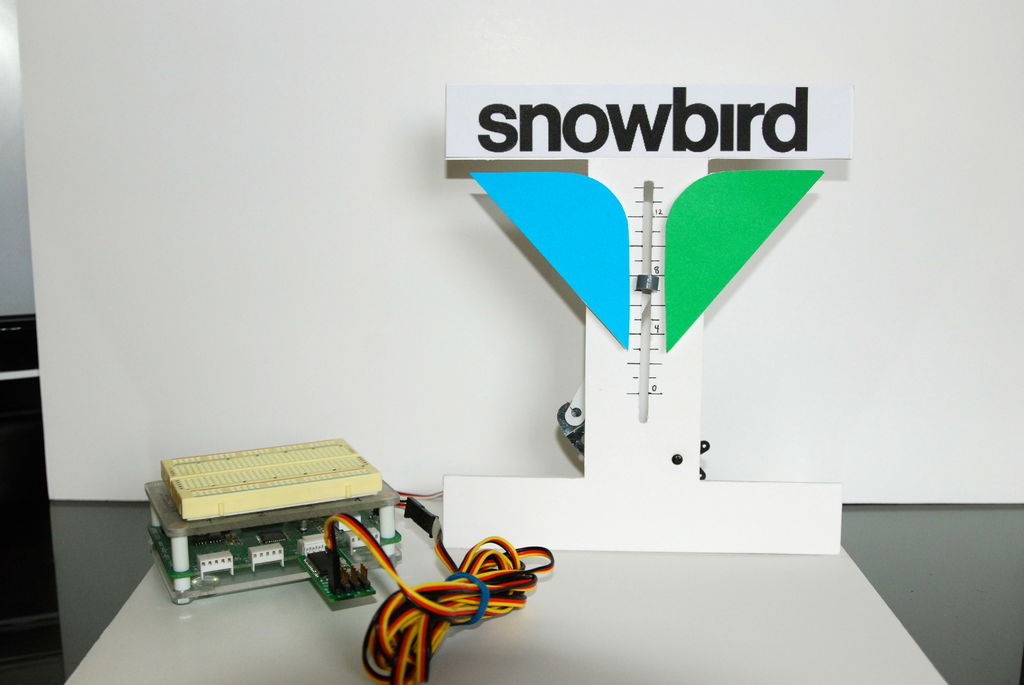 Noel Portugal spends his winter break snowboarding at Snowbird resort in the United States. As he realized that in the days before his trip he was constantly checking the depth of the snow online, he put together this little object and connected it to the Snowbird website data, which is updated hourly. Since then, the snowy data has migrated to another web page, and the result can be reproduced, for example by using the open data from the Opensnow API.
Cut-out wooden ski stand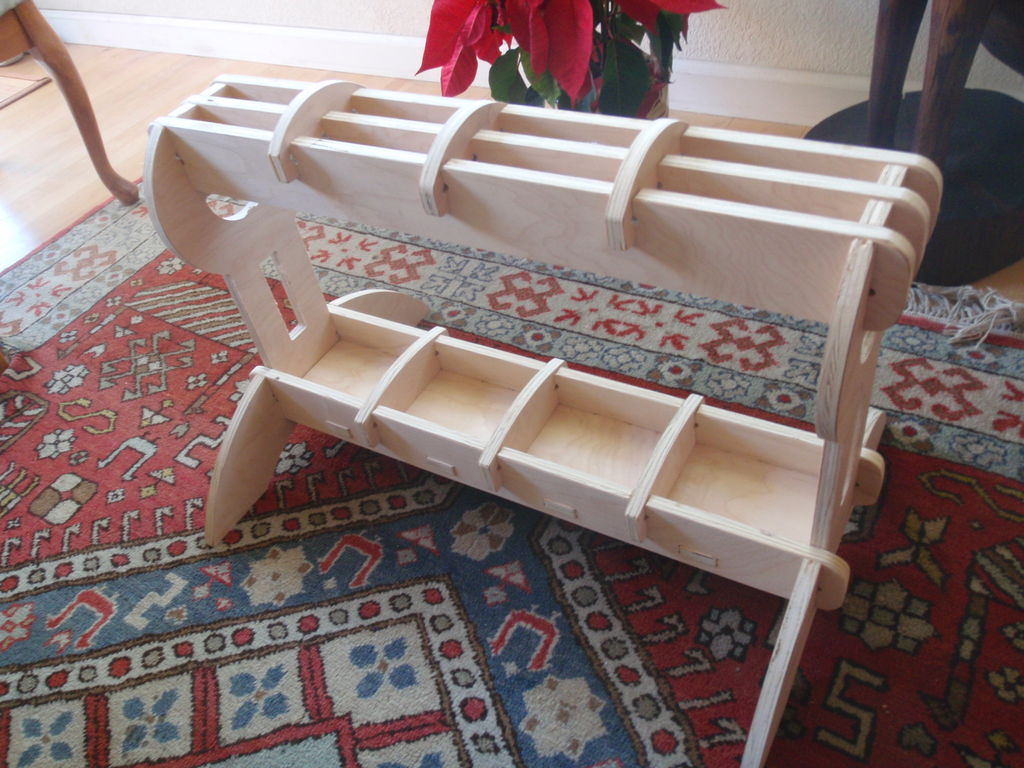 Fabricated in a Techshop (a workshop whose machines are available to members, similarly equipped to a fablab—see our quiz), this ski stand is made up of pieces carved out by a digital milling machine from a single plank of wood, then assembled by inserts, using no nails or screws. The CNC file is not dowloadable, but the tutorial provides relatively precise diagrams and dimensions.
Drying your boots with repurposed fans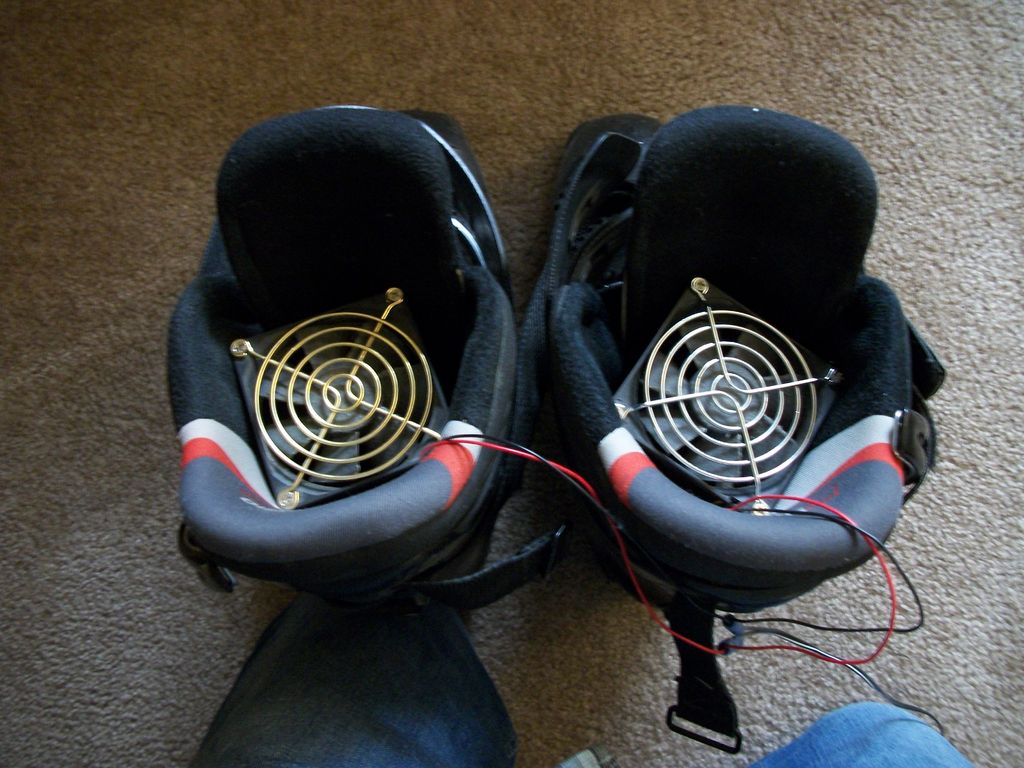 Skiing for several days in a row often means starting off your days by putting on boots that are still wet from the day before—not the best experience. "Professional" drying systems consist of inserting a hot tube into the boot, so that you can put on boots that are warm, but still wet, in the morning. Slight improvement… This tutorial uses airflow instead of heat to evaporate the water. Apparently, turning on a repurposed fan powered by a 12V adapter inside each boot is enough to avoid the spongy mess in the morning. To be tested!
How to plug and place your fans
The same idea using a single fan to dry several boots
Measuring the slope with your poles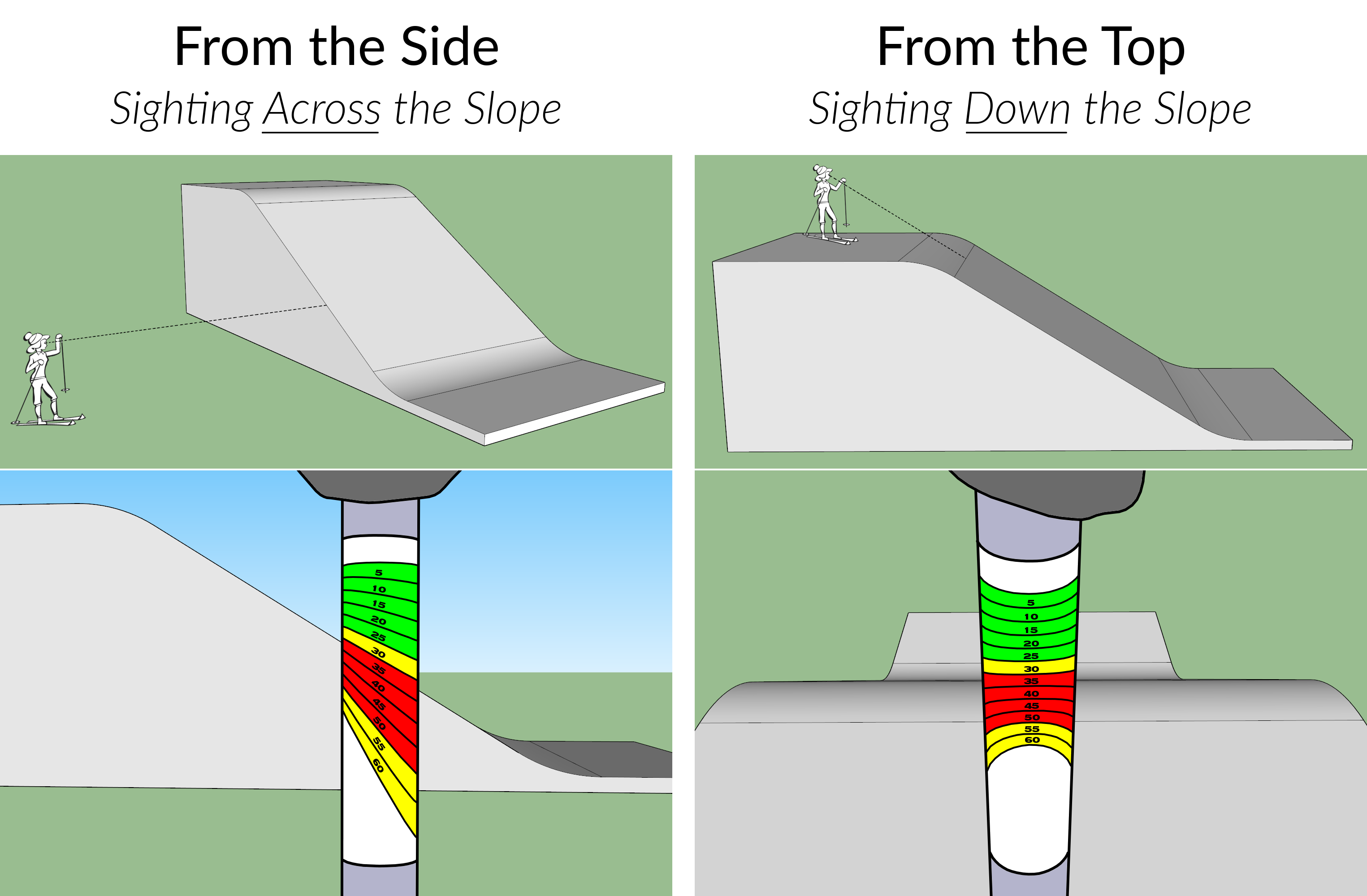 To be certain of the angle of the slope before launching yourself into a vertical exploit, look no further than the PoleClinometer, a sticker by engineer and cross-country skier Grayson King. Wrapping the sticker around the top of the pole supposedly lets you measure the slope angle simply, immediately and reliably without even removing your gloves. The stickers are for sale, but easily reproduced according to the website.
Skiing down a video projection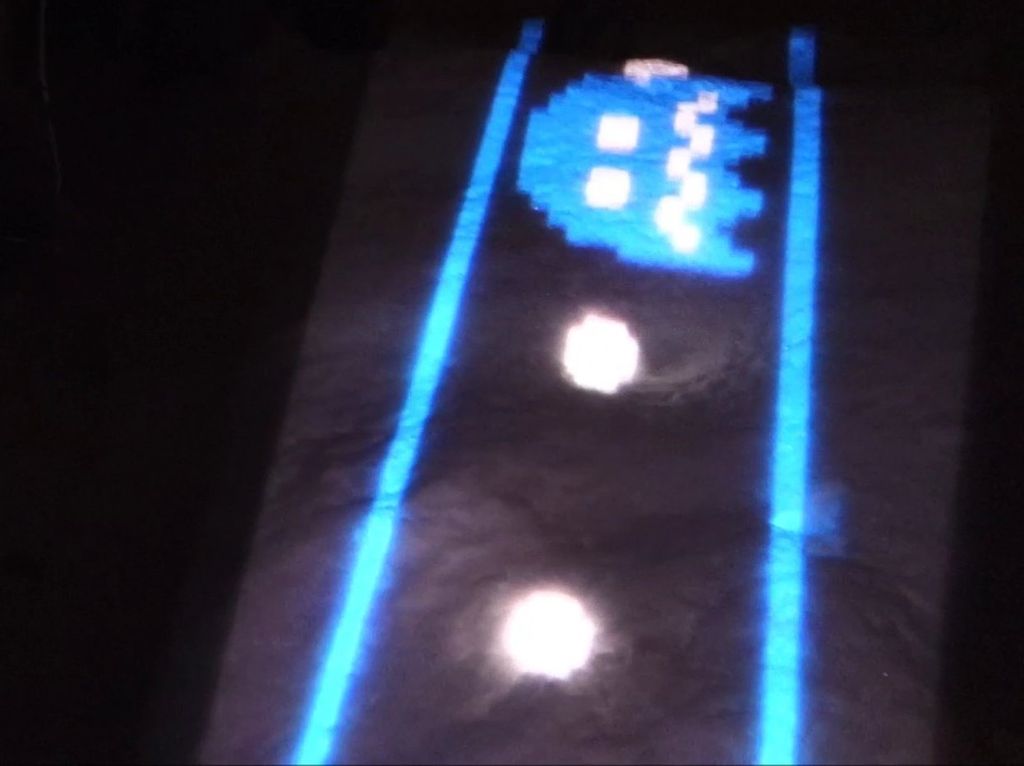 White snow makes an excellent video projection screen. More for fun than to develop a functional prototype, Renard Bleu attached a video projector to his helmet, tilted downward, and made a PowerPoint (yes, PowerPoint) video animation of a few seconds. The same concept could be applied to a sensor (accelerometer and/or GPS for example) to synchronize the animation speed with the skier's speed.
As a bonus, for spring or next season, a few tutorials to transform your old skis into a bow (for shooting arrows), a toboggan, a chair...