/ DIY
Electrolab sign warning: "Beware of fingers—very hot and dangerous". © Quentin Chevrier-Makery
Do it Yourself : 6 posters to hang in your lab
It's not enough to have a well-padded wiki, posting paper on the physical walls of a fablab is still one of the most effective tools of internal communication. Without going as far as fan-plastering the room with portraits of Neil Gershenfeld, Dale Dougherty and Chris Anderson, here are a few basic pin-ups for your fab space.
(non-exhaustive list)
Why and how to document ?

In September 2014, the PiNG organization in Nantes published a complete guide to good practices in documentation. When to document, how, why? The document reminds us to keep in mind how important this practice is, and to give an immediate response to new labs.
The PDF document is under a Creative Commons Licence
Which wood for what kind of project ?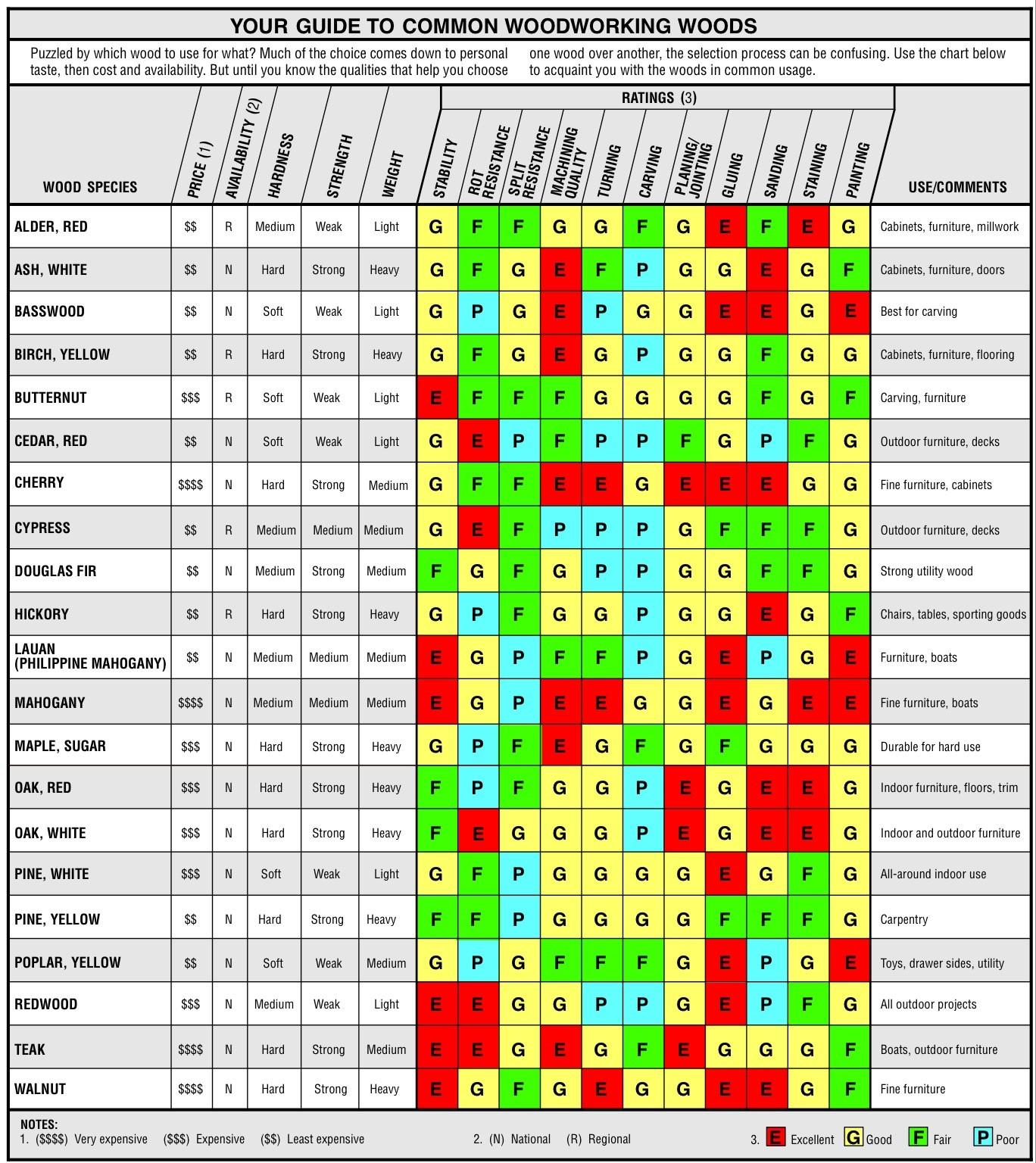 To build a small shelf, all you need is a classic plank of white pinewood. But if your project is more ambitious, for example, an outdoor sculpture, the choice becomes more complicated. This document under a Creative Commons licence indicates the qualities of 21 different types of wood and their relative price range, for 11 uses and properties.
Cross-referenced table of woodworking woods, plus ratings
Calculating electronic resistance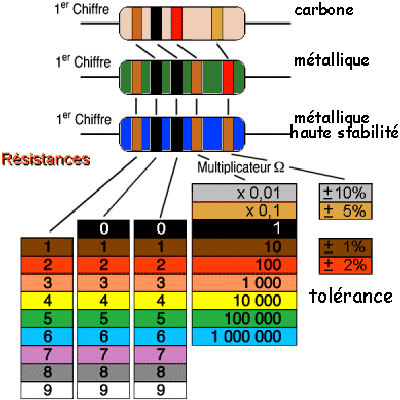 Even if some know the color code of resistances by heart, it's always simpler to have it posted on the wall above the lab's electronics area. This graphic works for three types of resistances, the most frequent in small prototyping. There are also a number of smartphone applications and online tools to calculate resistances.
Visual from an online course containing an automatic calculation tool
The proper use of drones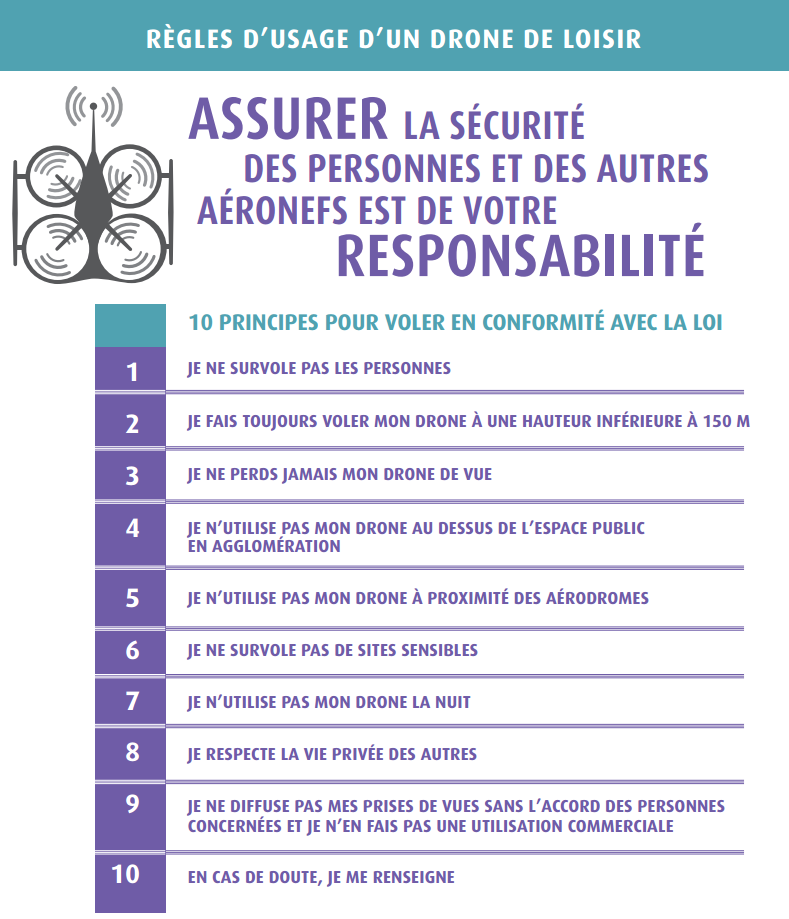 Drone-mania is also rampant among makers. A few labs specialize in drones (such as Flylab in Paris), while many have a UFO-like project in their drawer. In addition to the wave of drones received as gifts last Christmas, the phenomenon sparked a statement by the French Governing Board of Civil Aviation (DGAC). Since mid-December 2014, these 10 simple rules of conduct should be posted near all launching pads of "stuff that flies".
The 10 rules and their explanations by the DGAC (in French).
Safety first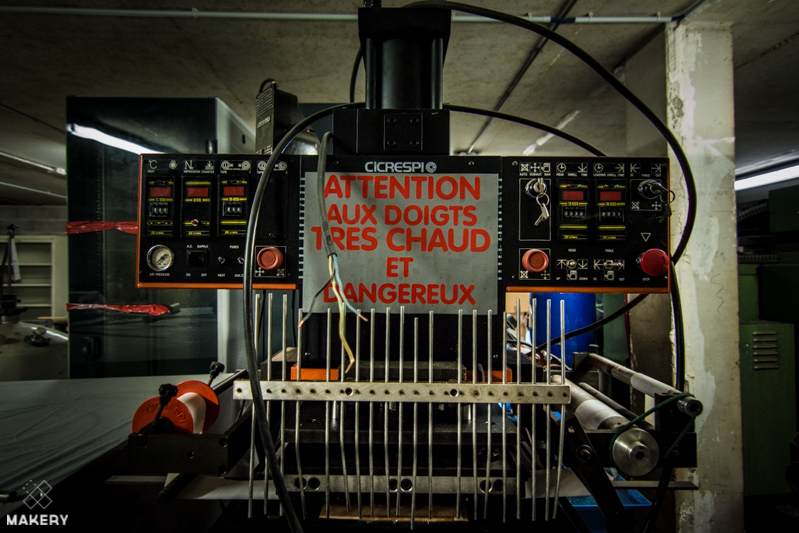 There are as many safety signs as there are machines in a lab. If Idesashop is trying to sell A4 posters for 10 euros a piece, to be copied ordered online, any blank sheet of paper with magic-markered instructions will work just as well.
Safety tips on the Lannion fablab wiki
Oh, Neil…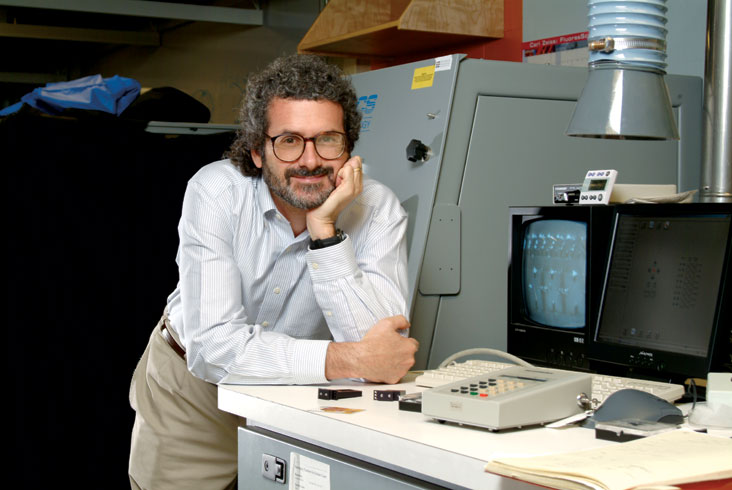 All the same, for fans, a poster of Neil Gershenfeld, founding father of the Fab Foundation of fablabs, in a warm pose next to a period computer. A fine influence in the fablab.
If your lab has made a poster, a visual, any kind of documentation that you would like to share, please don't hesitate to let us know—this list is meant to grow!