/ Proto
Protei, the autonomous sailboat. © CC-Julien Taylor
Protei, a fleet of autonomous sailboats to clean the ocean
After four years of research and 30 generations of prototypes, Protei has just won first prize at Start Me Up HK. Autonomous sailboats cleaning the ocean are on the brink of becoming a reality.
On November 11, 2014, the Protei project won the StartMeUp HK award, a Hong Kong-based contest for international young entrepreneurs that offers visibility, recognition and opportunities to the winner (from among 550 competitors this year). It's good news for this ecological project conceived by César Harada and an open source, open hardware community called Scoutbots.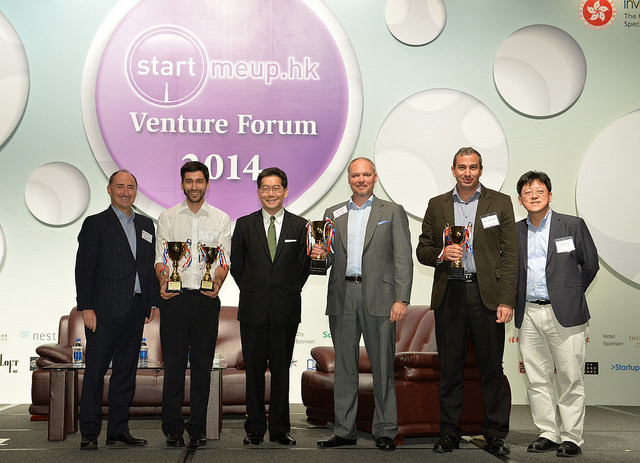 In April 2010, the oil drilling rig Deepwater Horizon exploded, spilling several thousand barrels of oil each day into the Gulf of Mexico. Half French, half-Japanese thirtysomething César Harada was leading a research project at MIT that aimed to decontaminate the ocean. He quickly became aware of the limits of traditional research: high cost, slow development and intellectual property, which prevents easy access to technology. So he decided to quit his "dream job'" to launch Protei, a fleet of autonomous sailboats to clean the ocean in the event of an oil spill. And he did it using open hardware and open source.
"I chose open source, because there is no good justification for industrial monopoly. I'Äôm an environmental activist, and I don'Äôt see why good technology should remain a secret.'" César Harada (via Skype)
The small autonomous sailboats controlled by Arduino have a shape-shifting hull that softens the impact of waves and optimizes turns. The initial idea is to remotely cross the ocean with these marine drones, perpendicularly to the drift of oil slicks, and draw laces. In doing so, the long tail behind the boat picks up the oil rushes.
César Harada presents his project on TED in 2012:
Protei brings together contributors of varying profiles, skills and participations: students, researchers, housewives working periodically or permanently. A varying number of paid engineers are also invested in the adventure. Currently, most of the practical work is done in the studio that Harada recently built in Hong Kong. Another part of the work is done online: modeling, scientific calculations, 3D design, Arduino programming, with collaborators from around the world.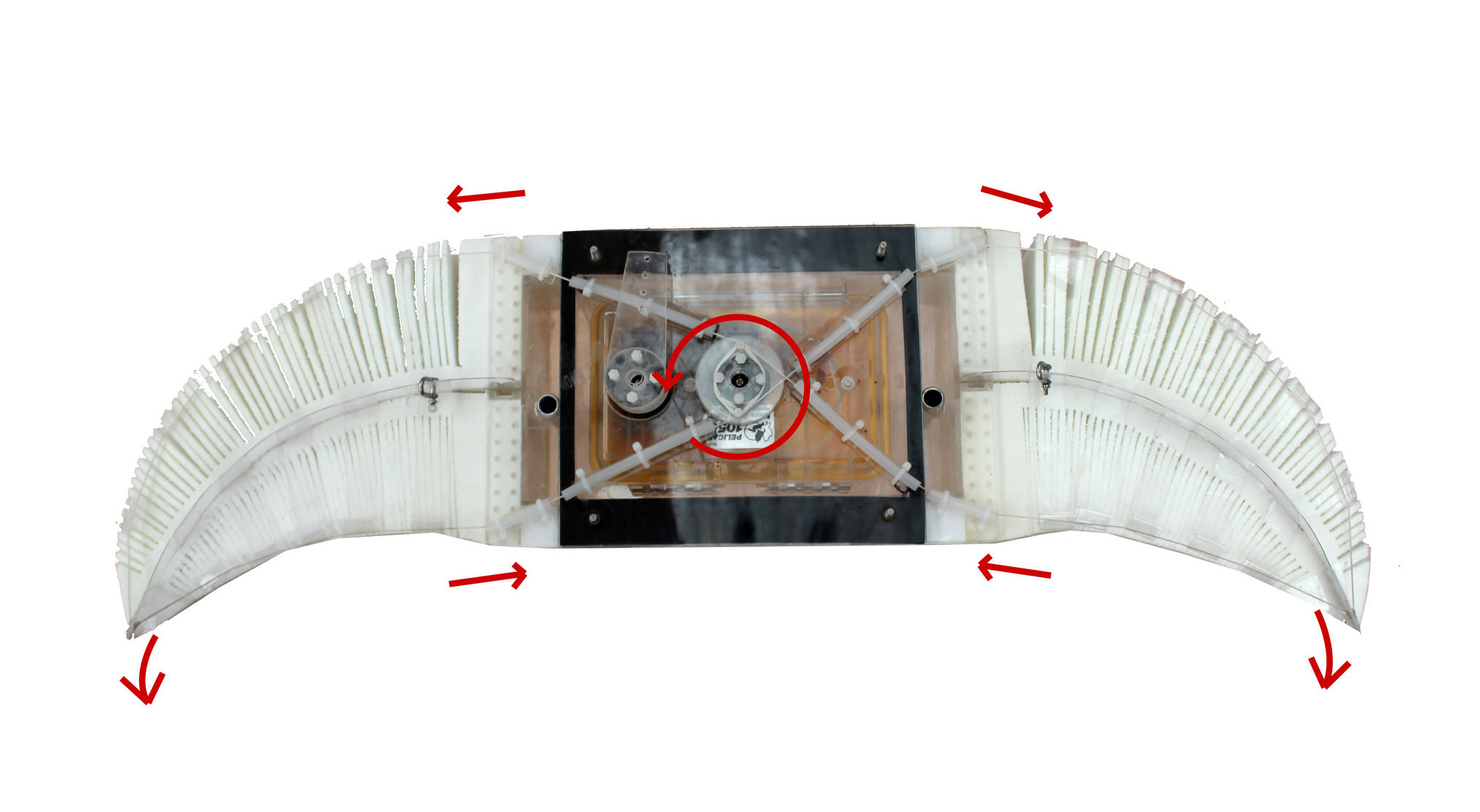 After a fruitful Kickstarter campaign in 2011, followed by a grant in 2012 (100,000€ from the Savannah Ocean Exchange foundation), Ahti Heinla, one of the developers of Skype, invested $100,000 in Protei. But despite this funding, the project has not yet reached maturity. If the Protei 011 "Optimist" model is available for individual sale within the context of artisanal production, it is not yet finalized enough for mass production. Its physical and technological challenges demand considerable energy, even if these boats have been tested on all the oceans, except for the Arctic, in wind conditions of up to 5 Beaufort.
After numerous financial and logistical uncertainties, as well as the loss of a few team members, the Protei project is back on track and already looking ahead. Other applications in development will measure and map nuclear radiation levels in the ocean, and detect the quantity of plastic in the water.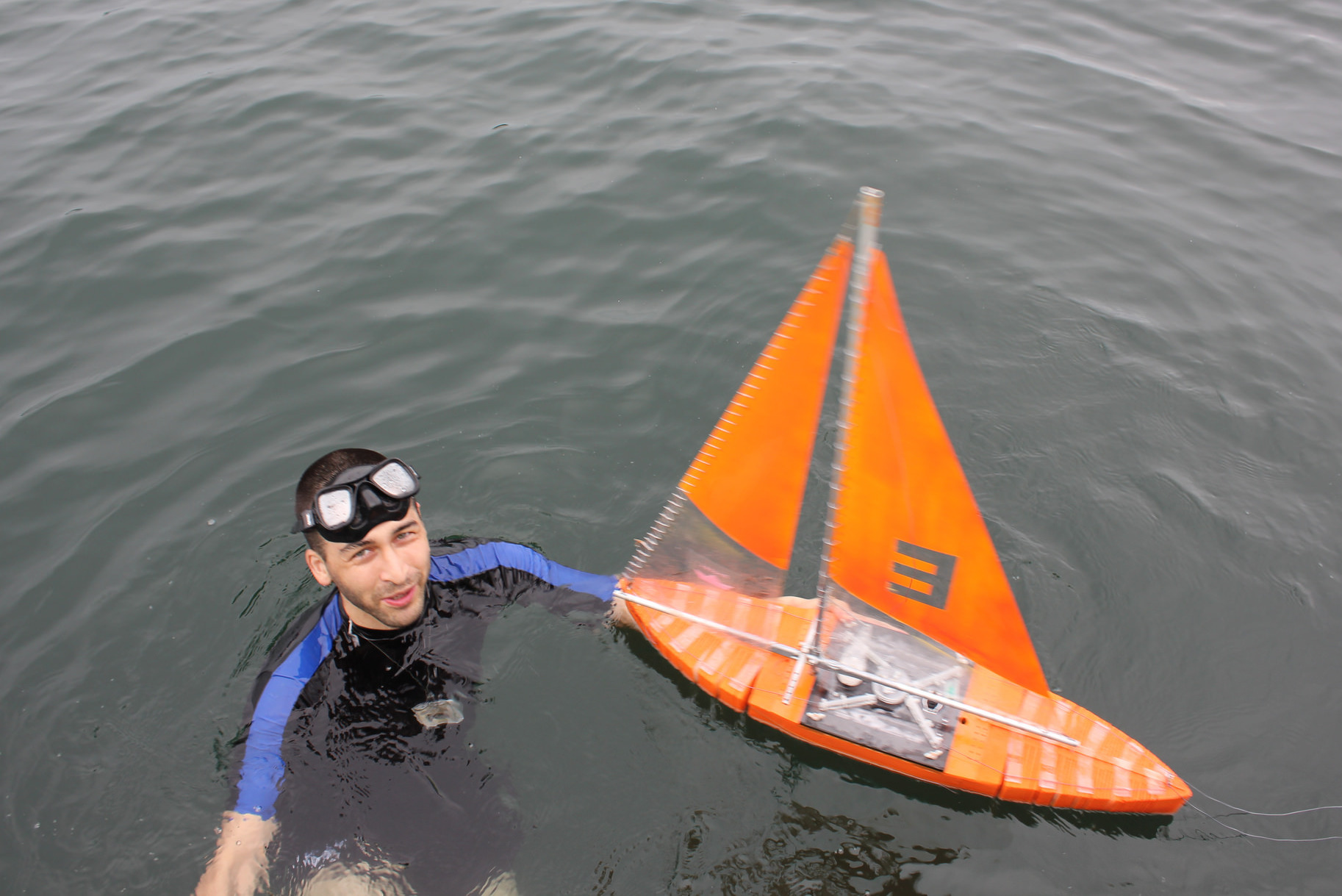 César Harada's commitment to protecting the environment has taken him all over the world, through various projects primarily related to radioactivity, plastic pollution and oil. In 2012, he cycled across 700km of coastline in Japan to measure and map radiation levels following the explosion of the nuclear reactors in Fukushima. 'ÄúI hope to see the Protei boats collecting data in the ocean two or three years from now,'Äù he says, while he hopes to implement clean-up operations within two years.