/ Proto
Mini Metal Maker production prototype. © DR
3D metal printing for all with Mini Metal Maker
Mini Metal Maker will soon let us 3D print small objects at home, easily and safely.
The idea of 3D printing metal objects is tempting, but not yet mainstream. Mini Metal Maker may just start a trend and bring 3D metal printing into DIY-friendly households. This little prototype targets ordinary people who want to print small metal pieces… without the installation and safety restrictions and health risks of other more industrial printers.
Mini Metal Maker's technology is based on using metal clay—composed of metal particules, water and organic non-toxic paste—in the context of low-cost 3D printing. Launched in Japan in the 1990s by Mitsubishi Materials Corporation and AIDA Chemical Industries, these malleable materials that can be shaped with bare hands have the plastic qualities of traditional clay. They have revolutionized artistic artisanry, as they exist in silver, gold, copper and even steel. So it's hardly surprising that hardware designers have also taken an interest in metal clay, especially if it can be used with a 3D printer to prototype miniature and complex pieces such as or turbines or pistons.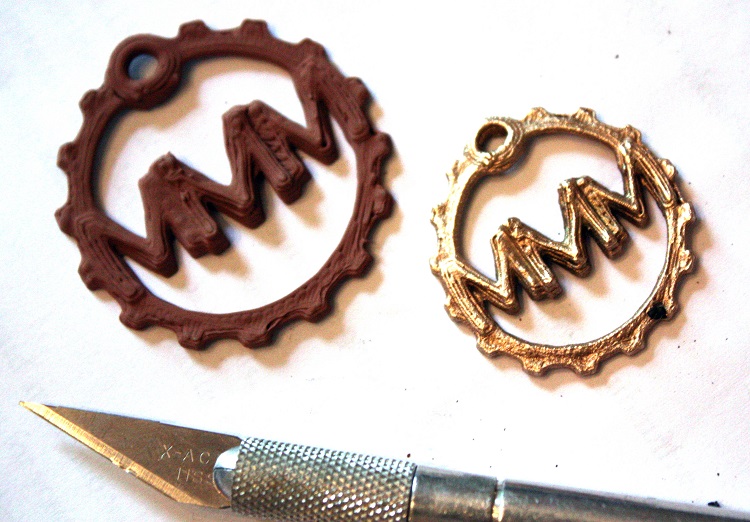 Mini Metal Maker designers David Hartkop and Ben Aiken are betting on it. Once the piece is printed by their ultra-compact machine (40 cm tall, 30 cm deep, 6 x 9 cm printing area), the piece is fired in a kiln—must be well ventilated—to evaporate the water and organic materials. All that's left in the end is pure metal, which can be reworked as desired, while maintaining all the properties of an electric conductor.
Mini Metal Maker presentation by its designer David Hartkop:
Currently in development, Mini Metal Maker was launched in a Indiegogo funding campaign that ended in late 2013, which raised US$34,874, more than tripling their initial goal of $10,000. Since then, the team has reserved 2014 for developing the print heads and extruders, with no less than six prototypes realized so far. The price has not yet been determined.
The first beta test products are currently being delivered, and there is also a DIY version. Mini Metal Maker was presented on October 12, controlled by open source software. However, complete instructions for assembly are available first only to Indiegogo campaign contributors. Too bad, as at least for now, the instructions are not open source, but sold by request for $25.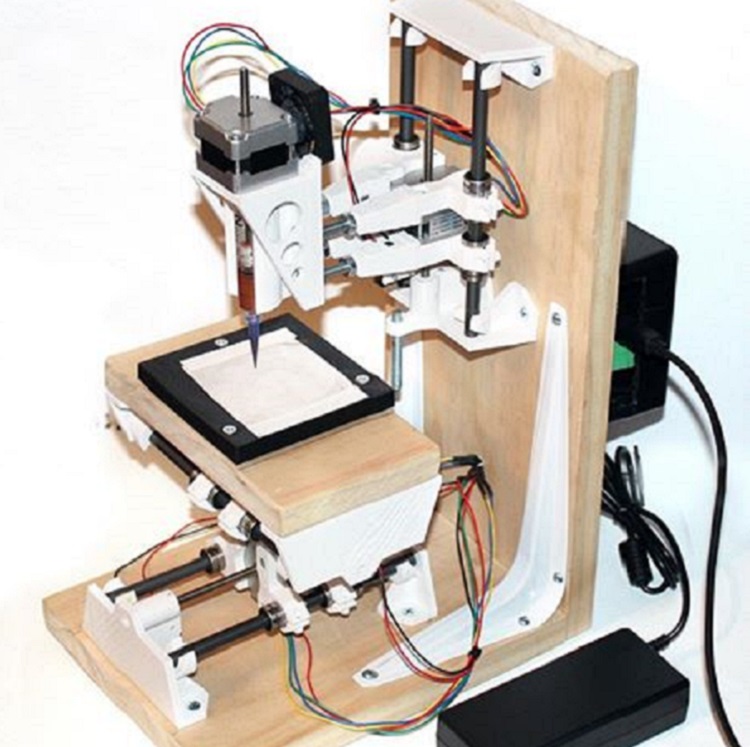 All about the Mini Metal Maker prototype
Follow the product launch on the Mini Metal Maker Facebook group