Open Google Car in a backpack
With Maison du Libre de Brest, Benjamin Bernard wanted to shoot panoramic views of Brittany. Like Google Street View. So they did it. And the prototype fits into a backpack.
During Maker Faire Paris this past June, at the stand for labs and makers from Britanny, Benjamin Bernard presented a strange backpack with a soccer ball-sized apparatus sticking out of it, embedded with 6 GoPro cameras. The contraption captures 6 wide-angle photos simultaneously and stores them on an SD card along with their corresponding GPS coordinates. Back home, Benjamin loads the images into an application that assembles them into 360-degree panoramas, them uploads them to a panoramic viewing map. In other words, it's exactly like Google Street View, except that it's homemade, open source, open hardware, with a similar (even superior) image quality.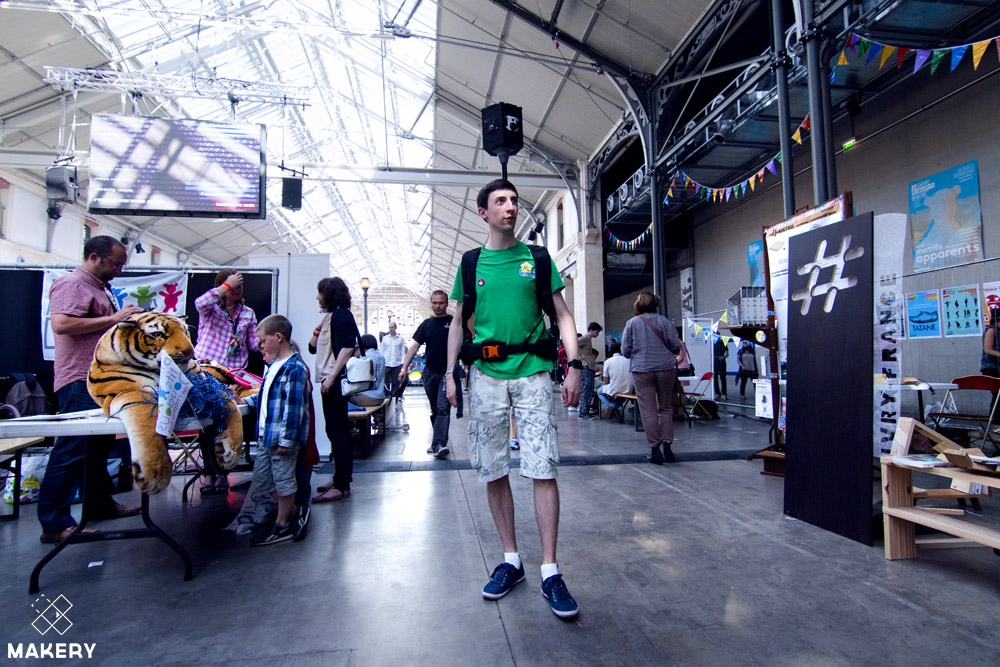 "The completed prototype cost 3,500 euros," says Benjamin, "but once I started looking for partners in the region, I quickly collected 4,000 euros to develop the project." Isolated tourist spots, far from the road, or simply less known than the Quai Branly Museum, have no chance of being documentated on Google Street View. "But they need to be, especially for their promotion and archives. Open Path View allows these views to be captured very simply, as well as in forests, ruins, along hidden paths…"
Technically, the 6 GoPro cameras are triggered by an Arduino, synchronized by a Raspberry Pi. The Raspberry Pi stores the images together with attributed data from GPS sensors, gyroscope and accelerometer. The system runs on batteries. One panorama takes about 4 to 5 minutes to assemble. Benjamin has a number of improvements in mind, such as automatic blurring of faces.
Google has already shot back its response by recruiting volunteers to wear a 20kg backpack, walk down undriveable paths, photograph them and then add them to Google Street View. In the meantime, Benjamin has been commissioned by the Vieilles Charrues festival to capture panoramic shots among the crowd and on stage during its 2014 edition.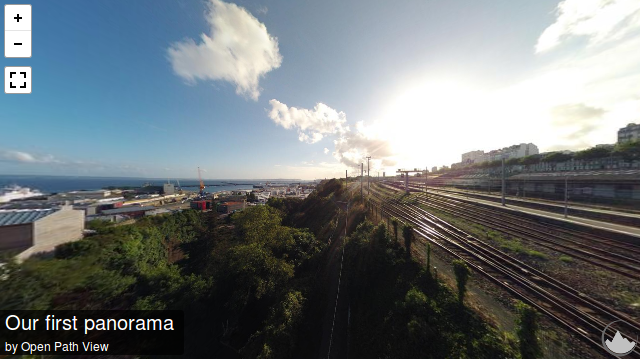 Click here to explore the above panorama in 360°