/ Lab Life
Co-founder Gary Cige in front of Usine IO. © Quentin Chevrier
In Paris, Usine IO wants to earn its place between R&D and fablab
A huge high-tech prototyping workshop: this is the project of Usine IO in Paris. Guided tour with Gary Cige, co-founder, before the opening of this 1,500 square metre space on October 1st.
Neither an area dedicated to makers, nor a lab. The speech of one of the three co-founders of Usine IO, Gary Gige, aims to clear up any confusion: "Usine IO is an ultra efficient high-tech prototyping workshop dedicated to the pre-industrial stage of a product life cycle. One sees countless prototypes online that multiply participative fund-raising campaigns. Whereupon most find themselves with their backs against the wall facing the industrial development of their first prototype. A challenge that one can rarely overcome alone, without experience. We offer this experience to individuals, SMEs, and large groups."
Out of the ten people in the Usine IO team, four are experts from the industry in methods and industrialisation, electronics and embedded systems, or still technical drawing and 3D projects.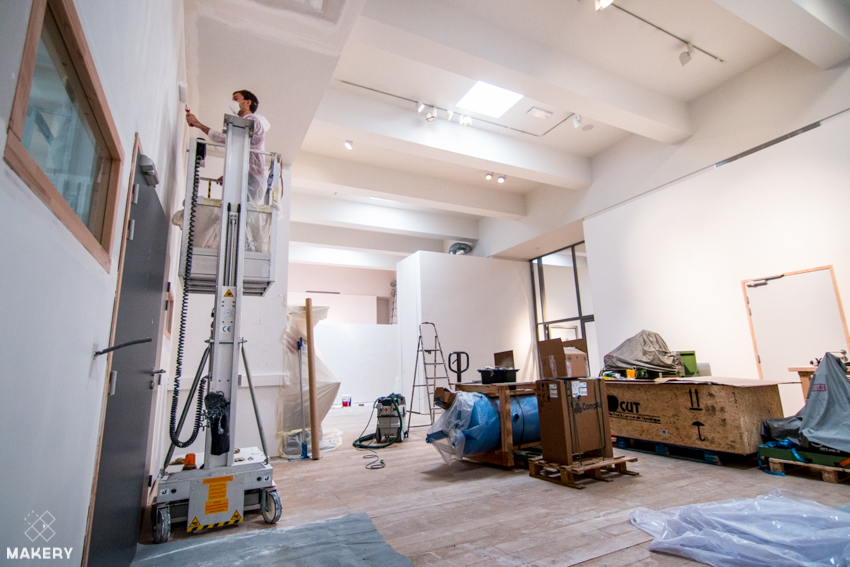 Workshops measuring 500 square metres each offer plastics manufacturing, electronics, machining, carpentry, computer aided design. A design area and a "classical" co-working space complete the structure. "Yes but here, we don't do real estate" hammers home G ary Cige. Renting a co-working space is conditioned to using the workshops. "We do not welcome web start-ups, we welcome product orientated start-ups."
"We're not into DIY"
"We are not into DIY. We do not compete with fablabs." Usine IO regards itself as complementary: "Teams can prototype their idea in a fablab and then join us to prepare industrialisation. Conversely, we sometimes redirect visitors towards fablabs. In the case of a piece of furniture for home, it is best to make it at l'Etablisienne rather than with us." (editor's note: l'Etablisienne is a Parisian makerspace dedicated to woodworking).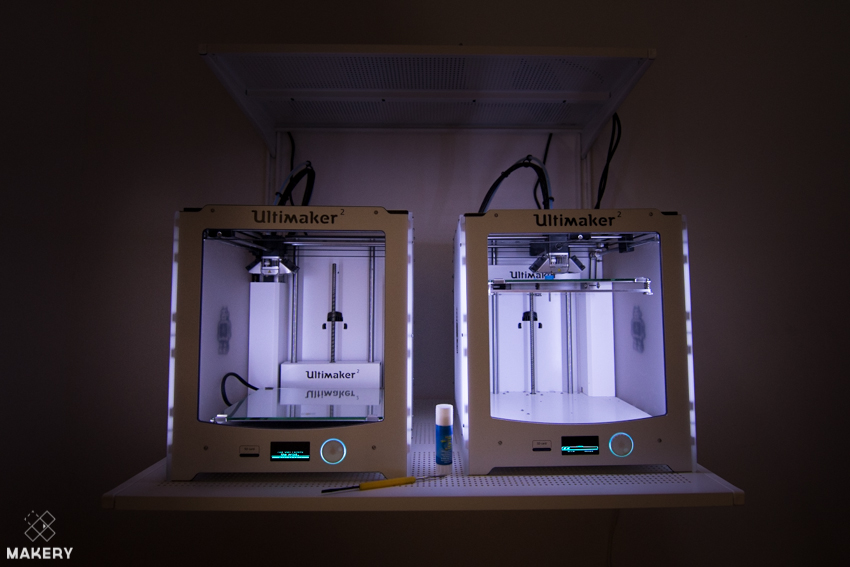 "There is no minimum skill level required," clarifies Gary Cige. "But we no not wish to do everything for the teams. We are not in a service approach but one of training and support." The Usine IO methodology starts with the qualification of the incoming project, its technical needs, the skill requirements of its creators. "Time spent in the workshops represents a minor part in the total lifespan of a project at Usine IO", says Gary Cige who estimates the duration to be 6 to 18 months.
Once the promise inherent to the place is kept (i.e. "accelerate and reduce the exit price of a prototype and prepare it for industrialisation"), its creators can be counselled on the choice of their suppliers or on geographical areas for production. However Usine IO does "not have industrial partners and does not take shares in the companies it welcomes."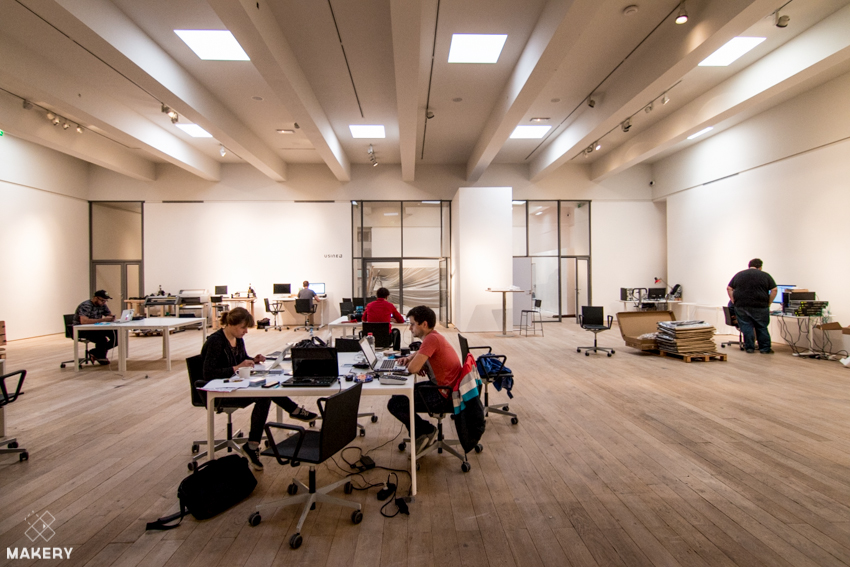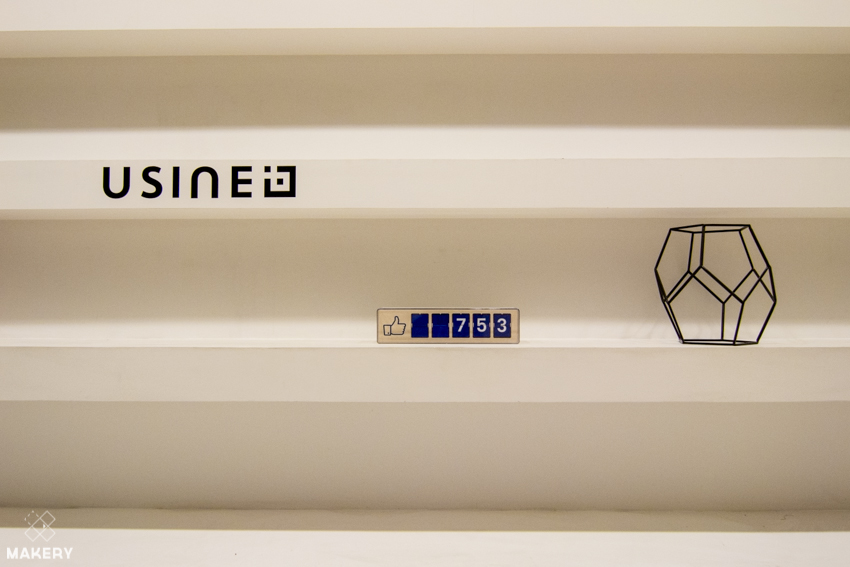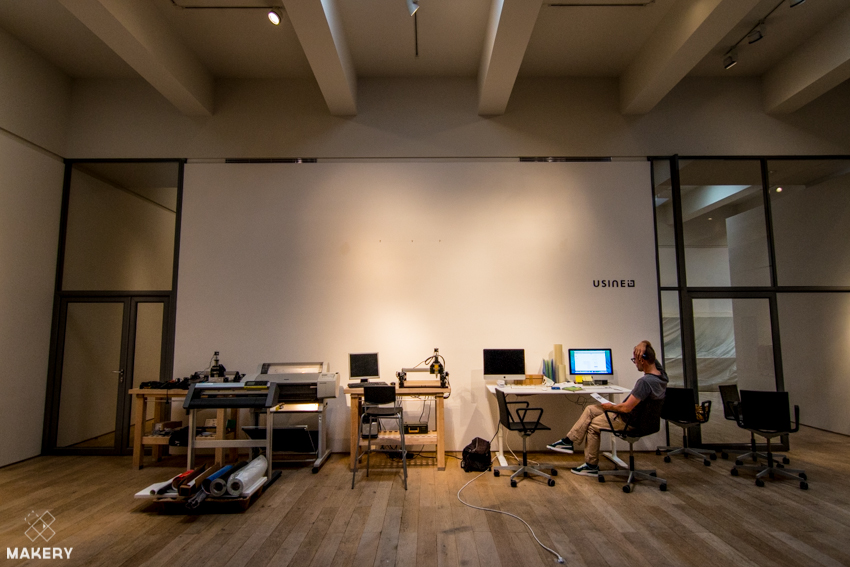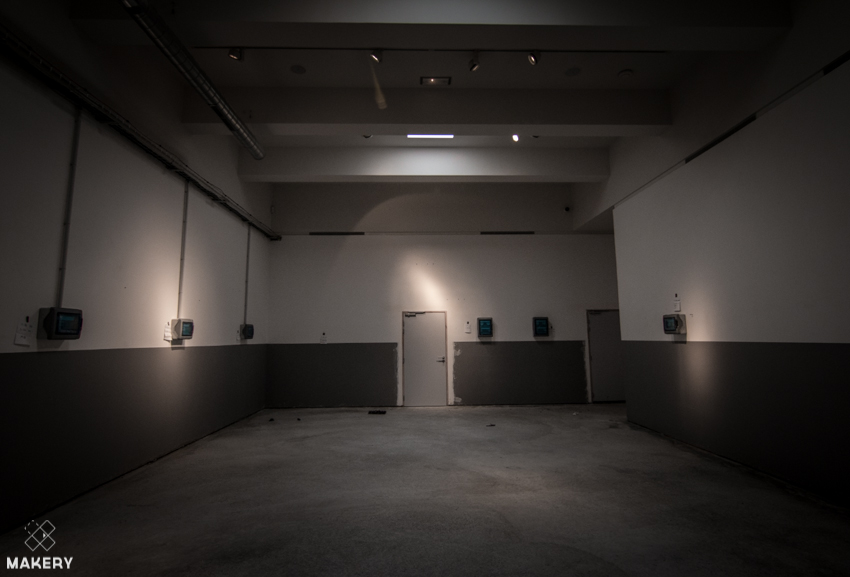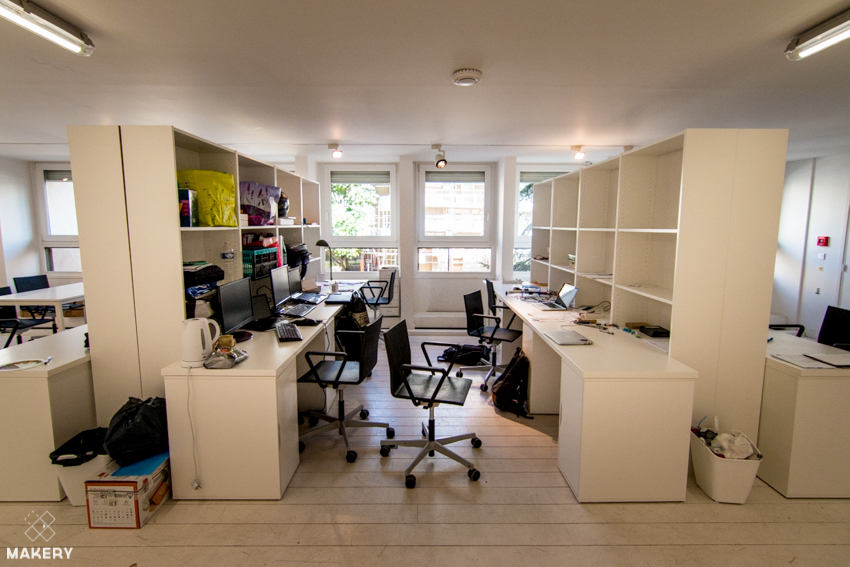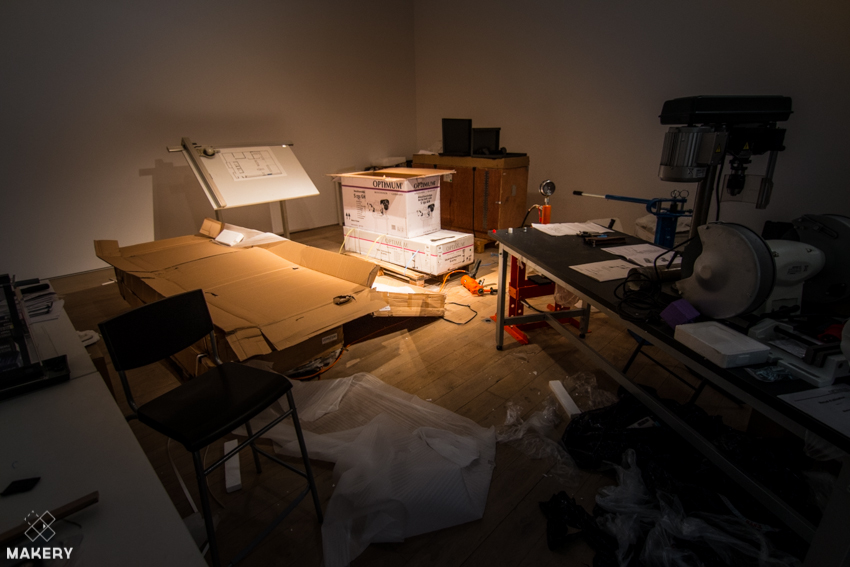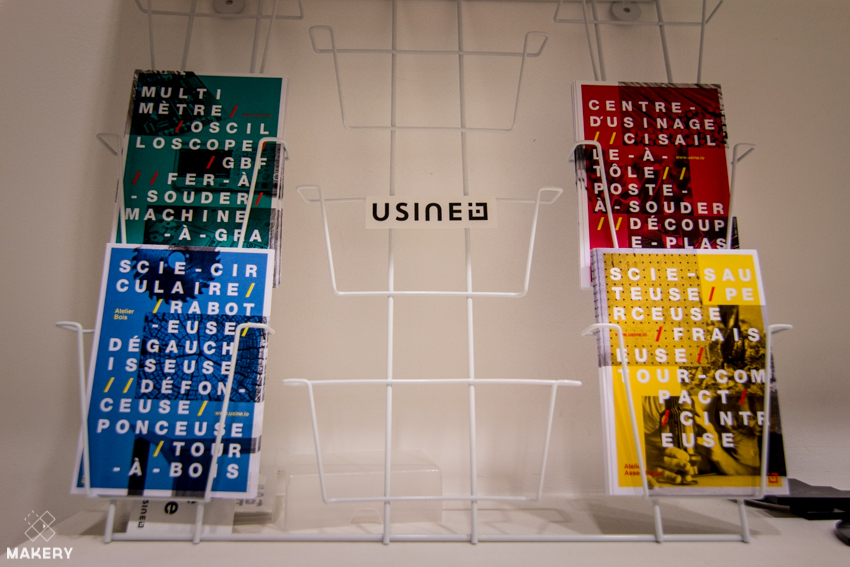 Text and photos Quentin Chevrier
Usine IO, 181-183 rue du Chevaleret, 75013 Paris.
Public inauguration of Usine IO on October 1st, upon registration.