/ Events
The graph behind Benjamin Gaulon, organizer of the first Hack Day in France, represents the frequency of the word "innovation" since the 1950s in books indexed by Google.
Artists and hackers titillate innovation at the first Art Hack Day in France
48 hours to tackle innovation through artistic prototypes. This was the challenge for about 30 participants at the first Art Hack Day in France, which took place in Paris from August 28 to 30. Photo-reportage.
Text and photos by Quentin Chevrier
The first Art Hack Day in France brought to Parsons Paris design school some 30 artists and hackers this past August 28-30, as a prelude to the upcoming Accès(s) festival in Pau (November 13-16). The two organizing artists, Nicolas Maigret and Benjamin Gaulon, decided to call the event Disnovate—not to be anti-innovation, but simply to question its place in our society. "The graph that we display on the gallery shop window, seen from the outside, represents the frequency of the word innovation since the 1950s in books indexed by Google. Seen from the inside, the graph is reversed, roughly corresponding to the frequency of the word progress. These were the questions that participants were invited to explore through their projects. How does innovation convey the ideas of progress, obsolescence, dependence, fantasy, danger…"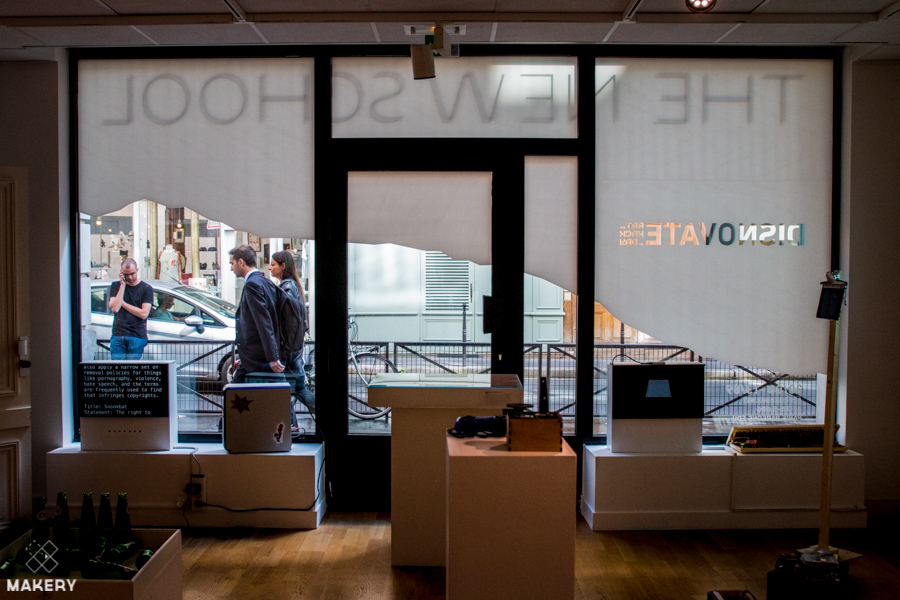 Art Hack Day was born in New York in order to bring together "hackers whose medium is art and artists whose medium is technology, as well as entrepreneurs". One year ago, when Benjamin Gaulon participated in the first European edition of LEAP in Berlin, he was immediately drawn to the format. After returning to Paris, he became the director of the Art, Media and Technology programs of Parsons Paris design school. "This year we created a Master degree in Design and Technology. Art Hack Day, which mixes students and artists, made sense as a opening event for the new term. The school agreed," says Benjamin Gaulon. "I've been working on this Disnovate theme for a while. So I suggested it to Benjamin while including Art Hack Day as a pre-event to the Accès(s) festival. We've come full circle," says Nicolas Maigret. The school has a Make Lab equipped with tools for hardware and electronics, complemented by a laser cutter and 3D printer. Some of the objects are reclaimed e-waste. All the conditions were right to launch the first Art Hack Day in France, with artists/friends of the two artists and their students.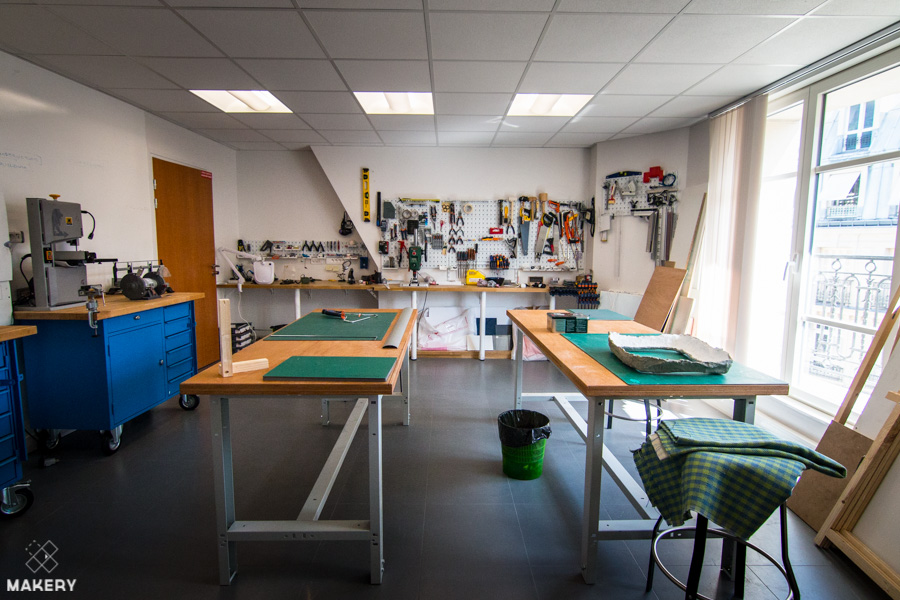 Our selection of projects by artists, hackers and students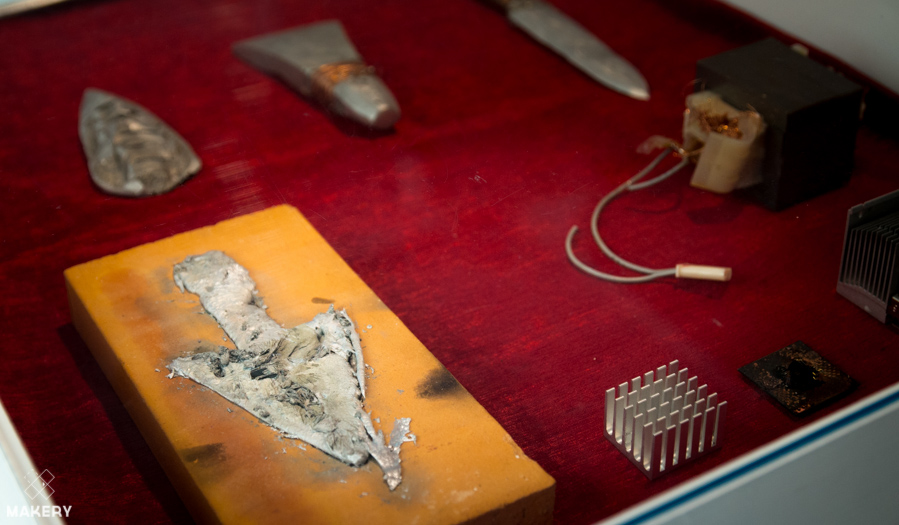 Electronic waste melted into primitive weapons. For their project Refonte, Quentin Destieu and Sylvain Huguet melted reclaimed e-waste (such as a heat sink processor, bottom right) into the shapes of a dagger or arrowhead. It's an interesting vision of a fragile innovation that has become globally useless, recalling its users to a distant past.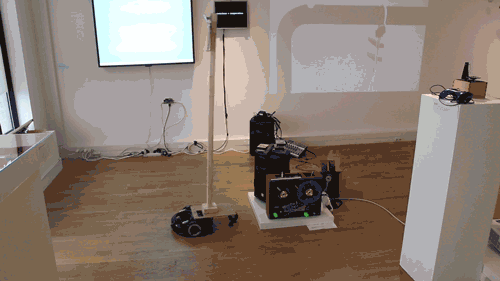 Edward Snowden bumps into prototypes while kicking up dust. Evan Roth likes to play with stereotypes. Here, he mixes a current event where whistleblower Edward Snowden gave a lecture via video-conferencing robot. For this Art Hack Day, the artist made a caustic installation: an animated GIF portrait of Snowden's talk, with Snowden moving around the room on a robot vacuum cleaner. The electronic freedom fighter is thus imprisoned by the latest innovation, customized by a few pieces of wood and a caddie wheel.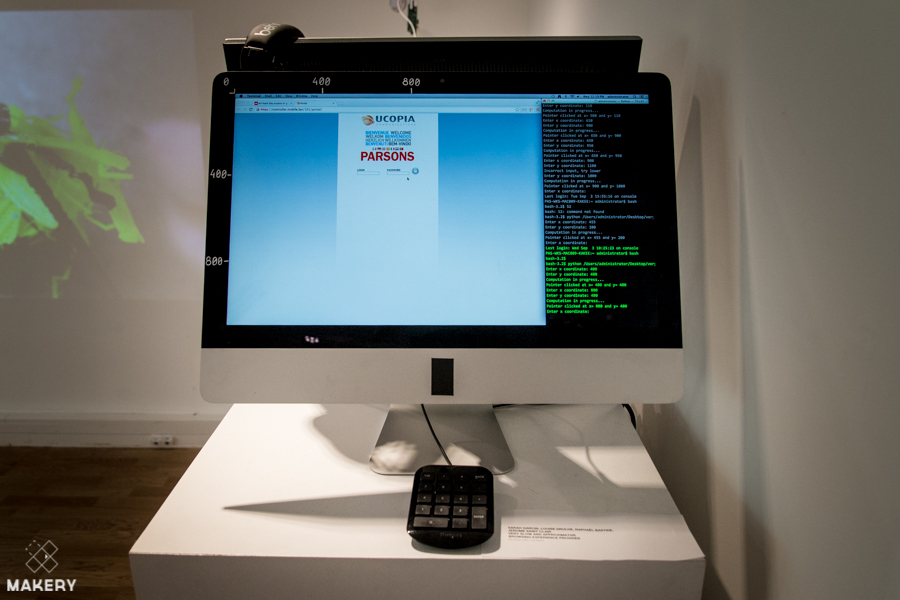 To click, please type the pixel's X and Y coordinates. Innovation often seeks to be more efficient, simple, intuitive, fast… Sarah Garcin, Louis Drulhe, Raphaël Bastide and Jérôme Saint Clair had fun doing just the opposite by developing a (point and click) navigation interface that is even slower and more complicated than all existing options. The user must first enter the coordinates into a script using a numeric keyboard. Then the cursor moves (very) slowly across the screen to the exact pixel, and finally clicks on it. Better choose your coordinates well. It's exasperating. And that's the whole point.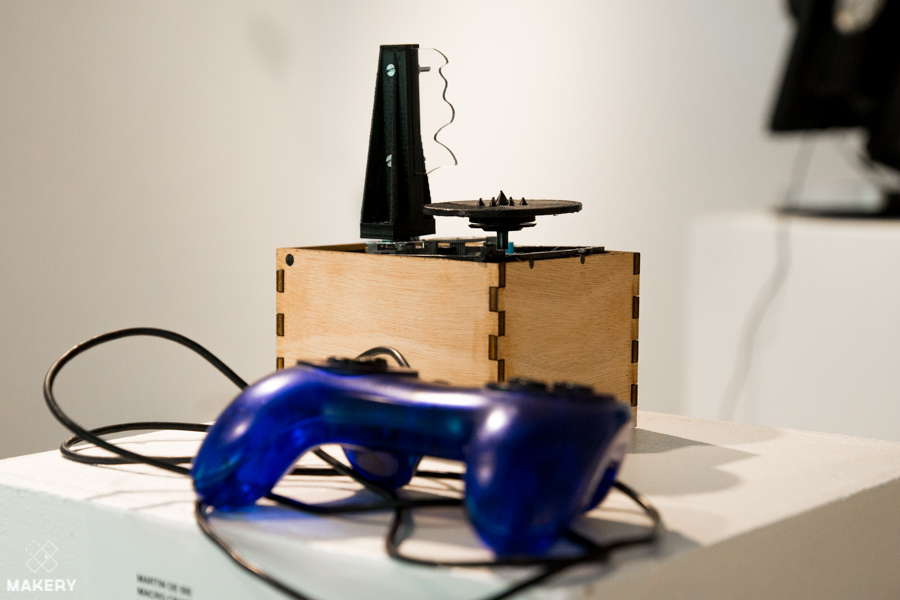 A physical video game on pottery. Martin de Bie's Macro Craft is made of reclaimed materials and digital fabrication. A CD player, a video game controller, a bit of laser-cutting and 3D printing… to build a video game-controlled mini pottery wheel. The CD player's engine rotates the clay on the plate. As the rail of the reader gets closer to the clay, the clay is gradually shaped. Of course, all this technology was not necessary to create such small pieces of pottery, Martin de Bie admits.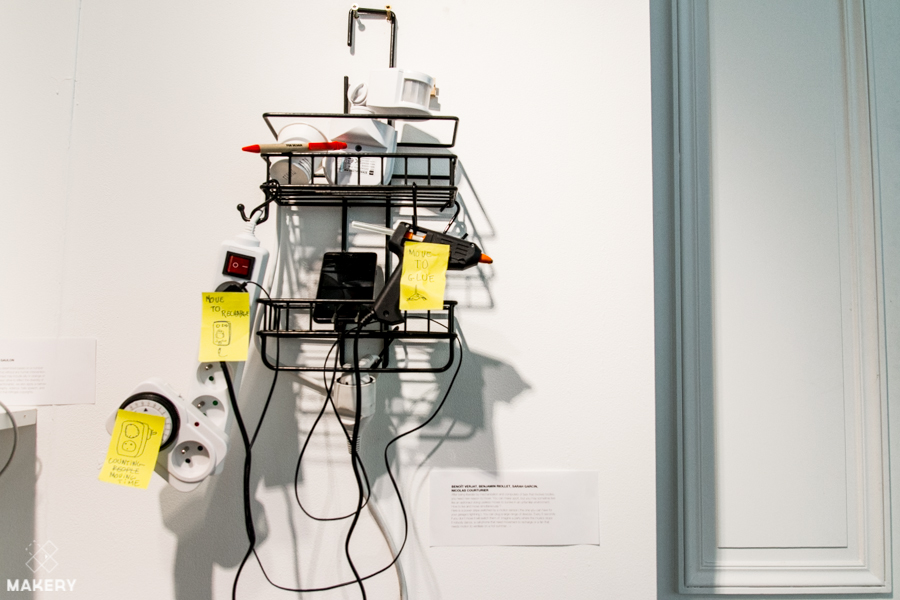 If the user moves, the phone charges. Benoit Verjat, Benjamin Riollet, Sarah Garcin and Nicolas Couturier have noticed that innovation tends to relieve us of required movement. In that case, why move? In this case, it's to make things work. All the devices plugged into this power strip only work if they detect motion. Visitors soon get into improbable choreographies in an attempt to charge a mobile phone.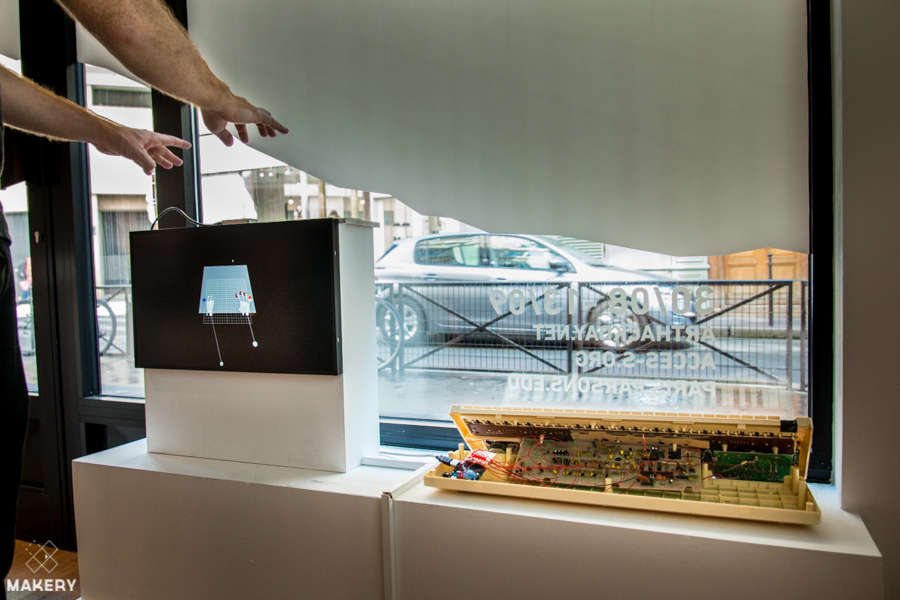 Playing an old hacked synthesizer with the latest technology. Leap Motion (the little box on top of the screen) is a kind of mini Kinect that precisely detects the movements of the user's two hands and all ten fingers. It's a powerful tool, whose relevance depends on how it's used. Chris Sugrue and Gijs Gieskes gleefully used it to control an old circuit-bent synthesizer (i.e. where the sound produced is completely distorted, making any melody impossible).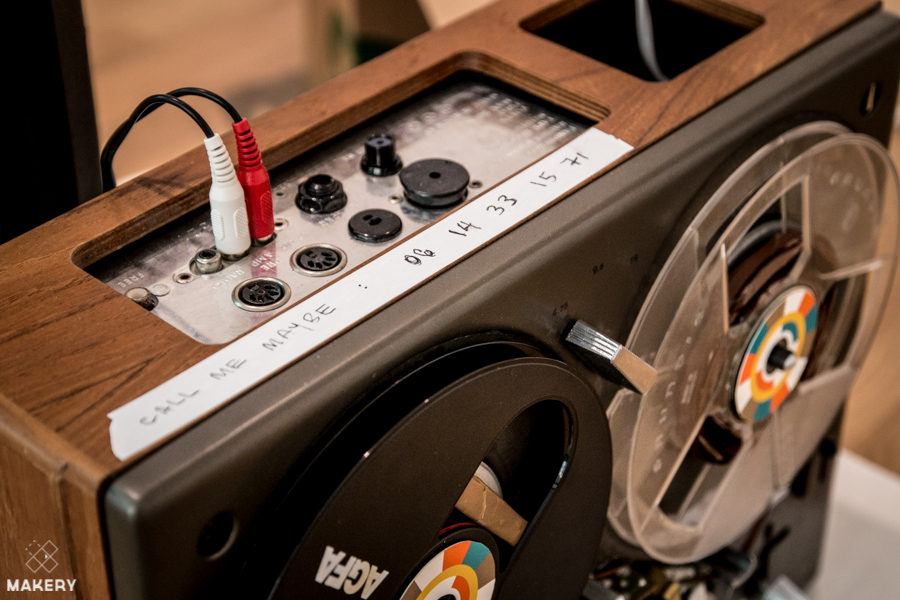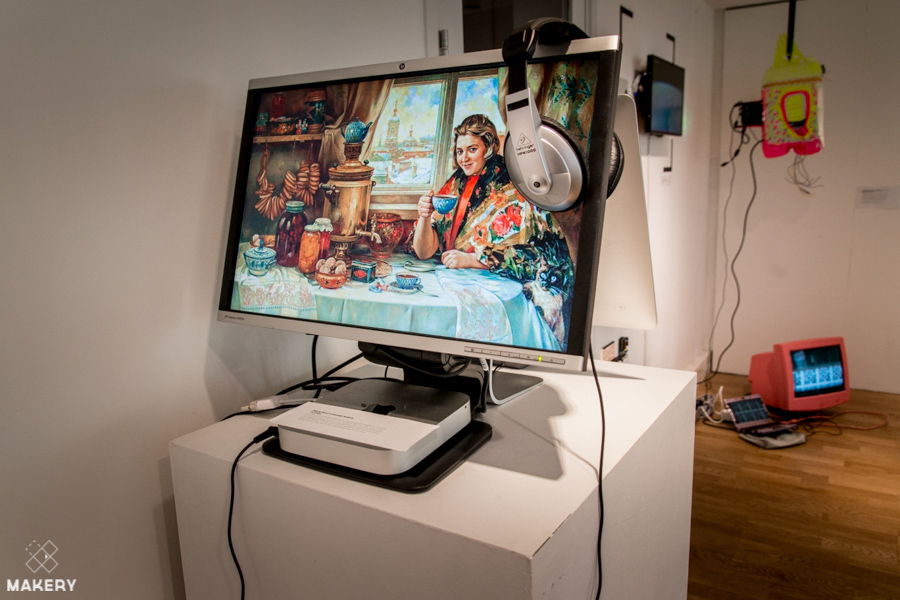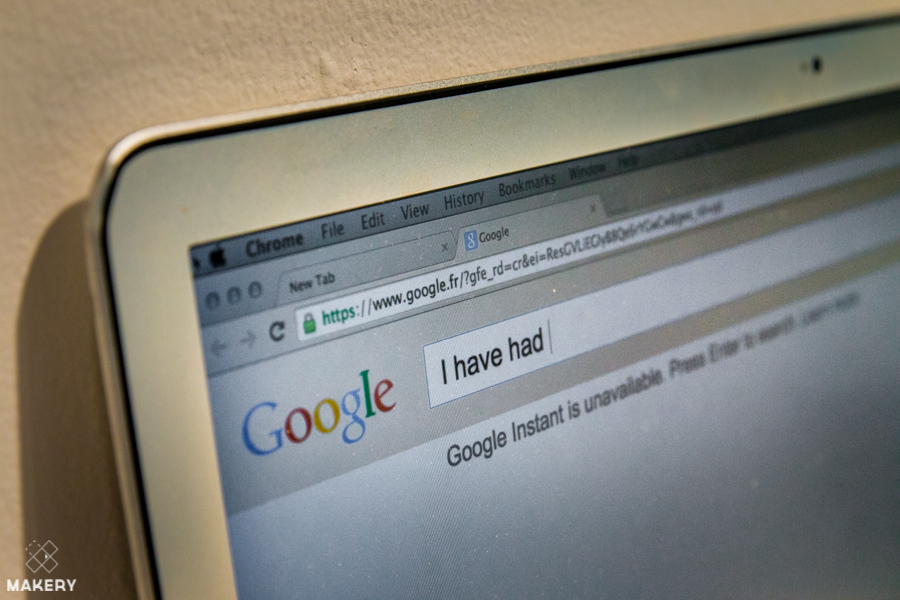 A computer that plays by itself when there is nothing to do. After a few minutes on standby, Benjamin Gaulon and Jérôme Saint-Clair's Chrome extension decides to open a new tab, types the beginning of a sentence (for example "I love when", "Is there any") and lets Google auto-complete the sentences, with suggestions that are often funny, sometimes surprising, even shocking—but which are none other than the reflection of the most frequent human searches.
The Disnovate Art Hack Day exhibition runs through 13 September 2014, open every day except Sunday on the ground floor of Parsons Paris design school in Paris (map).
Nicolas Maigret is the exhibition co-curator of the Accès(s) festival in Pau. The exhibition will be on view from 7 October to 6 December 2014, this year entirely dedicated to the theme of Disnovate. Selected projects from Art Hack Day will also be exhibited.