/ Lab Life
The fablab gets inspiration from his neighbours: a space launch center. © DR
El Paso, fablab of the Far West
Fablab El Paso opened in march 2014 in downtown El Paso, Texas, the historic district where Pancho Villa used to come to buy guns during the Mexican Revolution and where Sergio Leone shot his western "For a few dollars more". Interview with Gustavo Arriago, co-founder.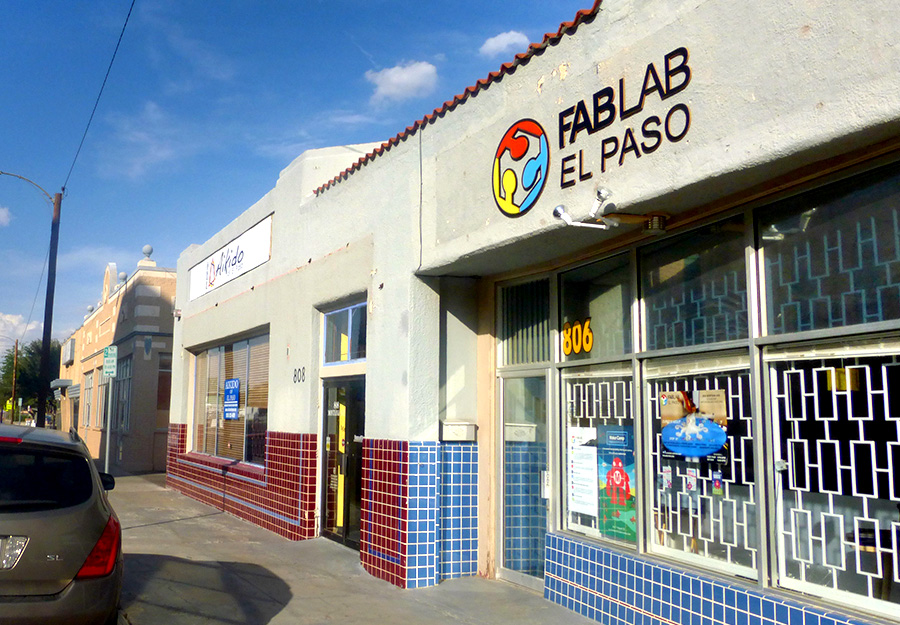 El Paso (population 800,000) is a border town separated by the Rio Grande from Juárez, Chihuahua, Mexico, home to nearly 2 millions people. Three-quarters of El Pasoans have hispanic origin. A strong federal presence manages the city's unique status as an important border area. The US immigration policy has made the fence's height rising over the years in the low incomes downtown border area nicknamed "Chihuahuita". Over the years, U.S. immigration policy has raised the height of the fence separating Mexico from the low-income border zone nicknamed "Chihuahuita". Gustavo Arriaga and his wife Cathy Chen immersed themselves in the maker movement before opening the increasingly active, nonprofit Fablab El Paso in spring 2014.
How did you came to open a fablab in El Paso?
Gustavo Arriaga: Cathy Chen and I opened the fablab four months ago. I did academic research in neurobiology before, first at Duke University in North Carolina, then at the University of Tokyo. Cathy studied media design, and we met in North Carolina. I was working in a lab and the budget was tight, so a lot of equipment I needed for my experiments didn't exist or I couldn't afford. There was a TechShop in North Carolina, and I got a membership and learned to use a laser cutter, milling, 3D printing. I started to build my own equipment for the laboratory. We were into maker culture through science. Then we moved to Tokyo where there are tons of makerspaces and we really liked their approach there. I grew up here in El Paso. We had a baby and decided to move back home. When we got here, there were no maker spaces in El Paso, so we thought the city needed a dedicated space.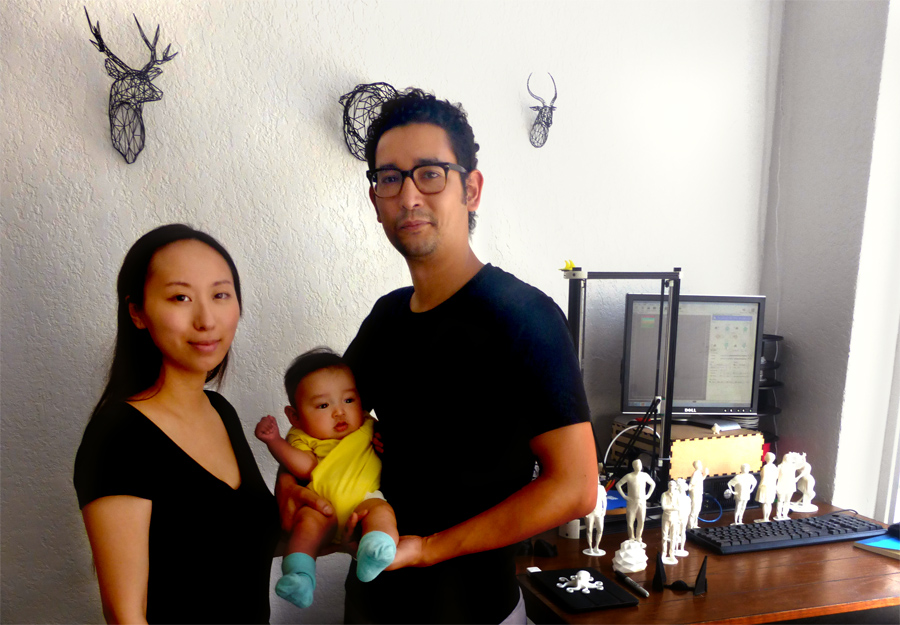 You're organizing a summer Maker Camp, what is it exactly?
We organize six weeks of workshops for kids aged 8 to 17, with different themes. Since we have a Spaceport nearby, we started with an air rocket construction workshop. It is the third year of Maker Camp, an event sponsored by the Maker Media magazine who produce a lot of educational material. When we first opened, they were really supportive and sent us a lot of documentation. They put together the Summer Camp with Google+ and we have been selected as an official local campsite this summer.
This week we built a beehive and talked with people around the world working on the same project. Make and Google+ provide everyday hangouts with video-conferences. Makers talk about what they are doing, we send questions online.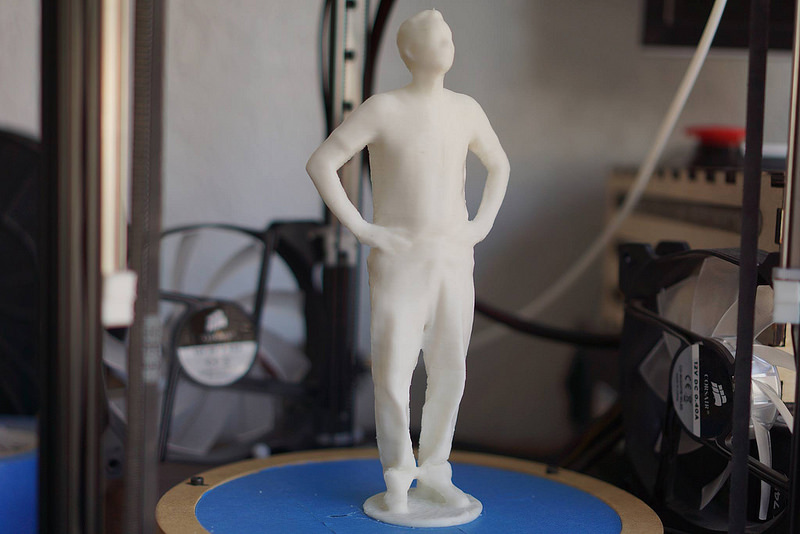 What is your business model ?
We are a non-profit organization and we want to be open to the largest audience as possible. We want to make it accessible to any people who come in, since locals have lower incomes. We do outreach projects, we organize workshops, we lend the machines, we have memberships for the month or the week, like in the TechShop model.
To save budget we built the machines ourselves, like our Kossel Mini, an open-source 3D printer, or our blackFoot CNC router, a open source DIY project. We build the furniture ourselves too. The tables and chairs come from OpenDesk.cc, a fab project where you can download the plans. We also have our home made 3D scanner: we scan people and print their body scans.
You're not affiliated to the University ?
No. We decided to do a grassroots fablab because we didn't want to be only dedicated to students and searchers of the university, we wanted to open to everyone. We are affiliated to the FabLab network and we have the usual machines used in fablabs, 3D printer, laser cutter, a precision mill… We operate independently but we share the operating principles and we collaborate and communicate with other fablabs.
What are your projects ?
We are sharing ideas with Augment El Paso (a collective of VR artists) to organize an augmented reality art showcase for the Medical Center of the Americas Foundation biomedical research symposium.