/ fab10_cat
Welcome to Valldaura.
Valldaura, self-sufficient mountain lab
Nestled in the heights of Collserola Park overlooking Barcelona lies an experimental fablab that is one-of-a-kind: Valldaura, the self-sufficient Green Fablab.
Text and photos by Quentin Chevrier
One Sunday in early July, a taxi departs from the hypercenter of Barcelona, crosses the inner suburbs and climbs the hills of Collserola Park just north of the Catalan capital. Its passengers include one of the founders of La Machinerie (fablab, Amiens), a member of La Paillasse (biohacklab, Paris), the creator of Foldarap from Nancy, and your guide. FAB10 gives us the opportunity to take a field trip to Valldaura, the new-generation lab that the whole fabconference is talking about. After half an hour on the road and a risky U-turn to find our way, the driver drops us off at the top of a hill. A small arrow carved onto a wooden sign points to  « FAB10 fablab ». We turn right and walk down a forest path. A few minutes later, we hear the clucks and honks of chicken and geese. Behind them, we see an enormous house basking in the sun on the hilltop. Welcome to Valldaura.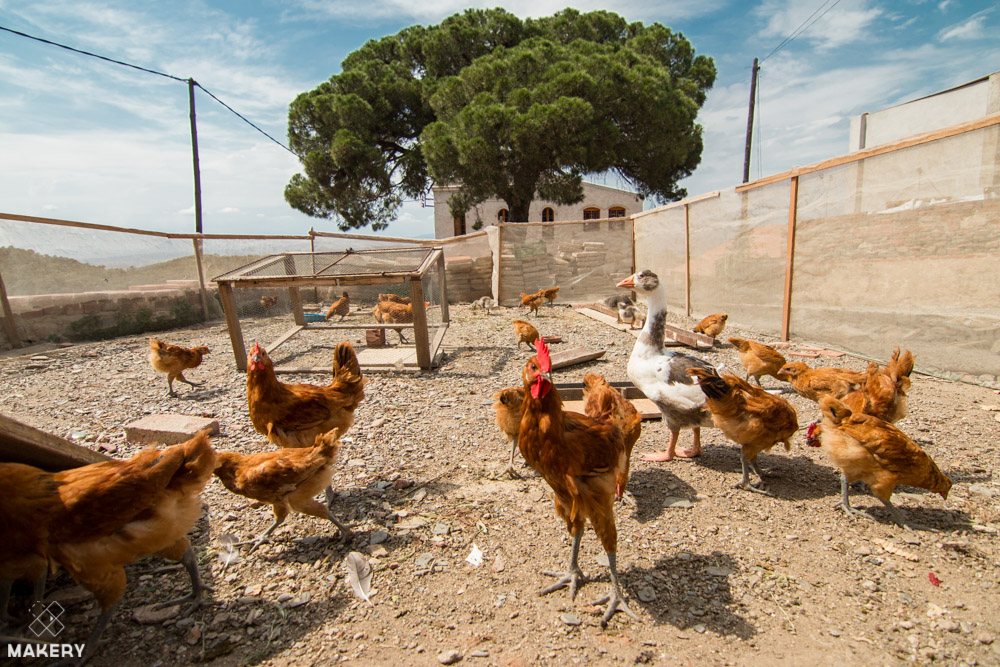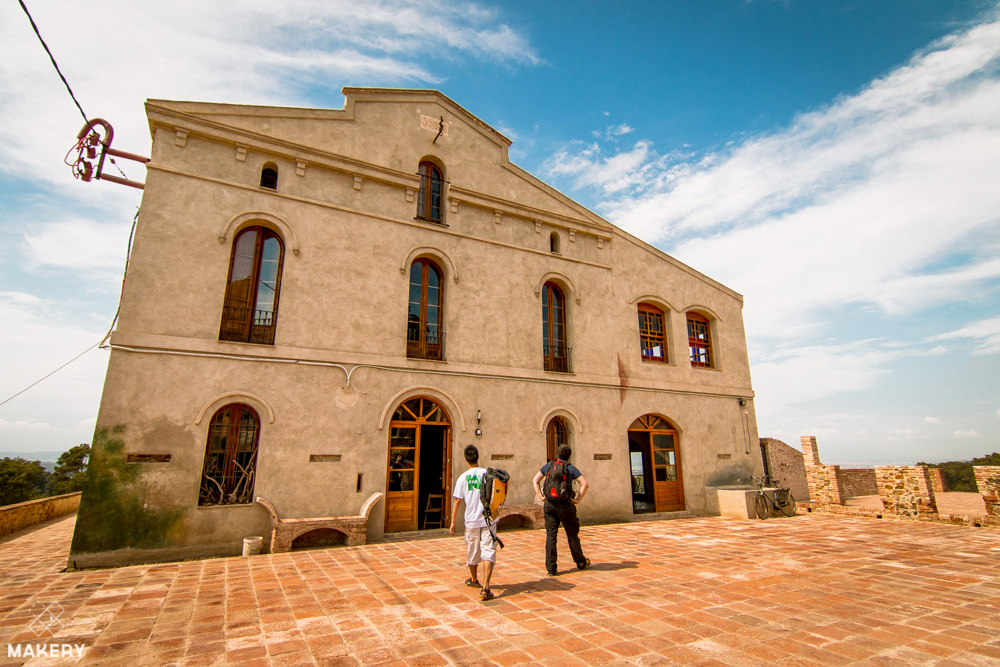 Valldaura is a life-sized experimental laboratory dedicated to self-sufficiency. The building, which was acquired in 2008 by IAAC (Institute for Advanced Architecture of Catalonia), hosts students doing a master degree in self-sufficient design as well as several research programs: EnergyLab, FoodLab and GreenFablab. It also hosts introductory weekends, workshops and private events.
EnergyLab is a real-life test of the Energrid Research Project. Each Valldaura building both consumes and produces energy. All are connected to a self-managed local network that optimizes the balance between production and need. Water is the subject of the HydroGrid project: each type of water (potable, rain water from the roof, from the terrace, grey water, etc) is measured, stored and used separately in order to optimize resource management. Valldaura tries to apply this process to all its materials and resources. The lab is also interested in creating homemade solar panels and windmills.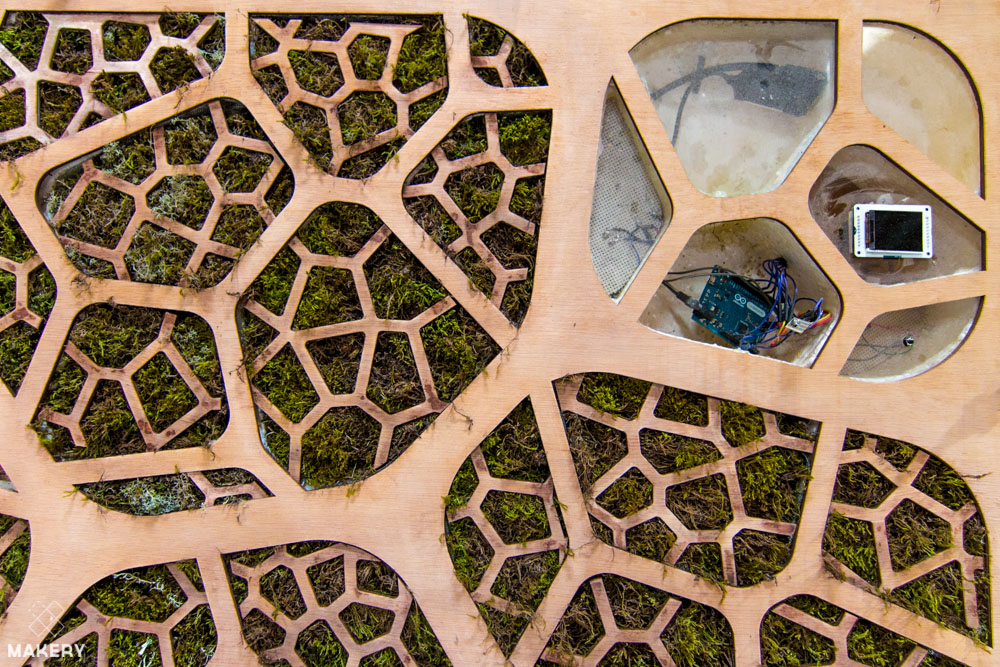 FoodLab is dedicated to making Valldaura self-sufficient in terms of food through raising livestock and agriculture that mix traditional and modern techniques. The lab collaborates with the global Slowfood movement, inviting renowned chefs to cook with local produce according to the « zero-mile diet ».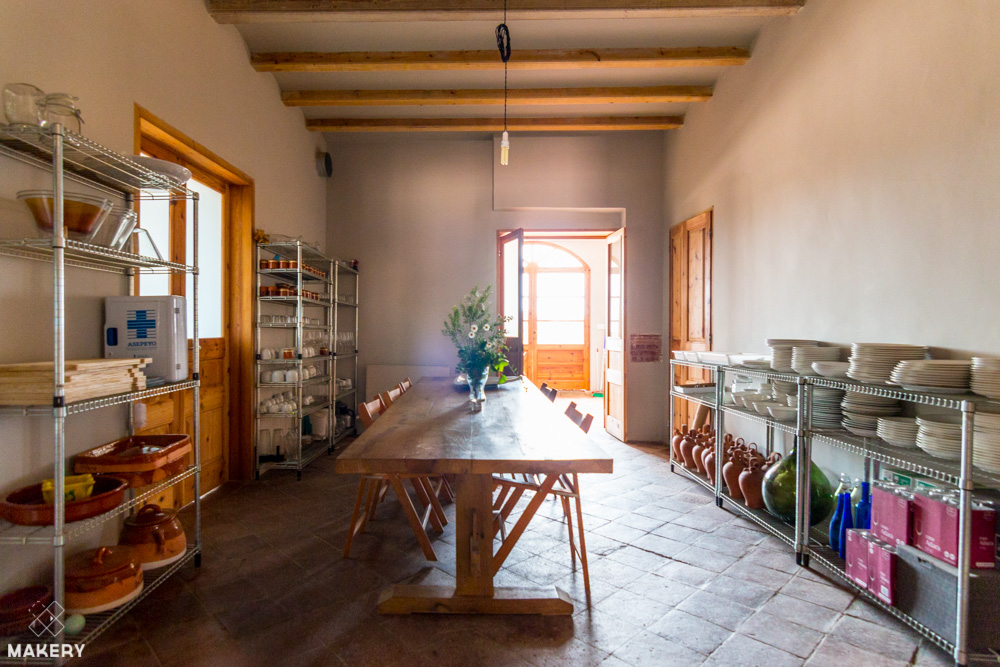 GreenFablab is a classic digital fabrication fablab that works with Fablab Barcelona, distinguished by its dedication to using local resources (biomaterials, wood, mushrooms, earth, etc) whenever possible and creating materials (glass, bricks, etc) for its fabrication projects.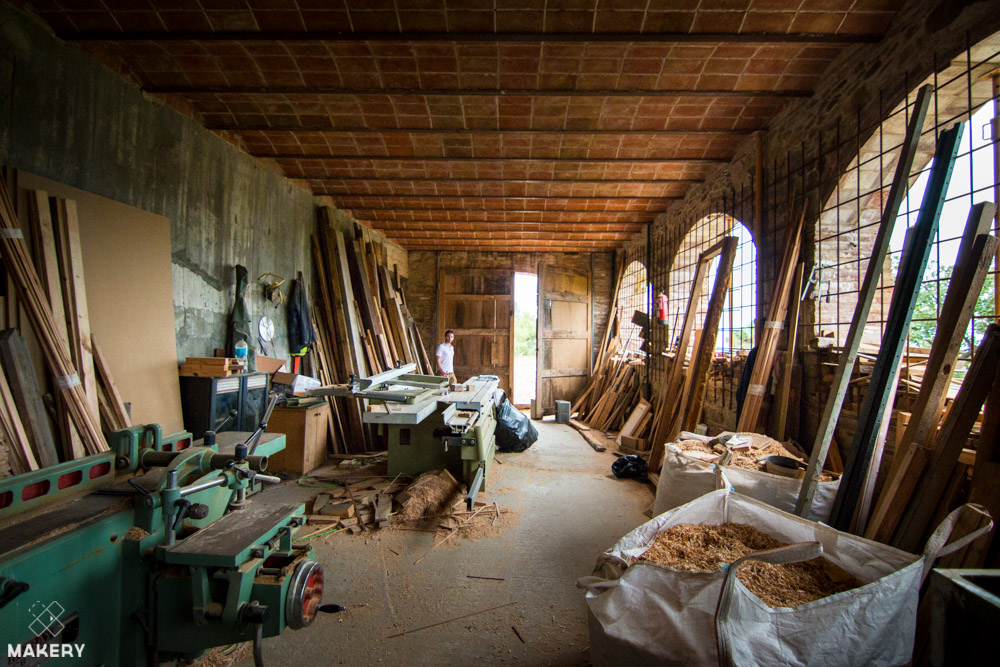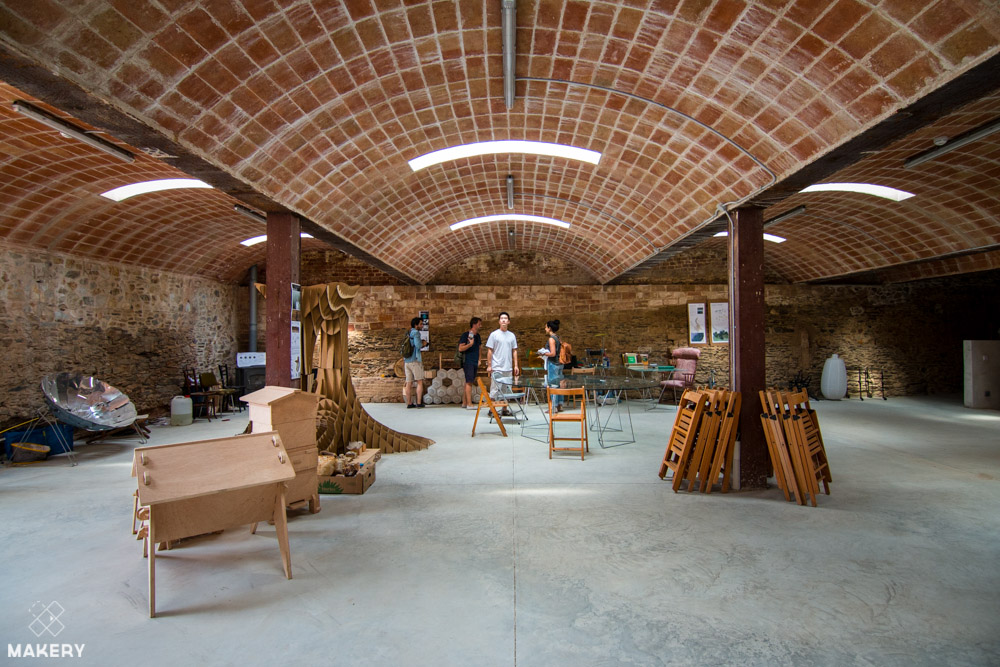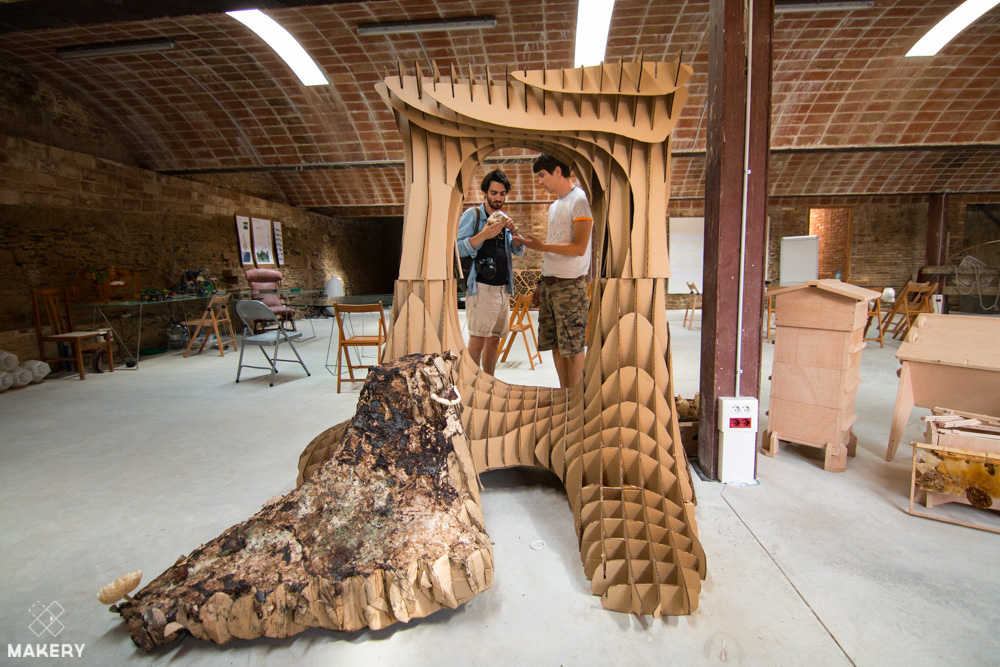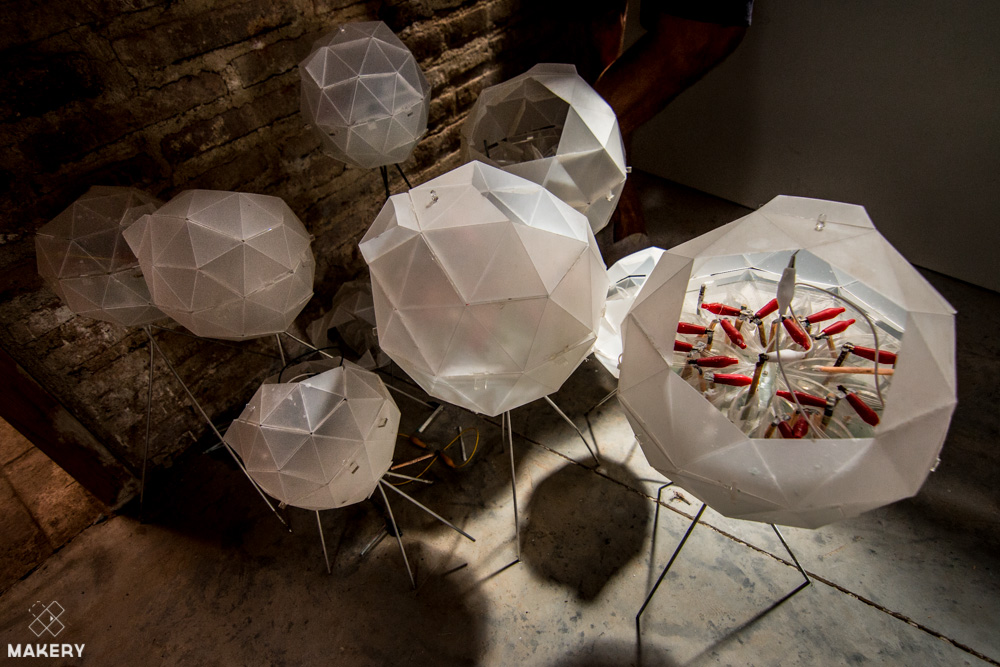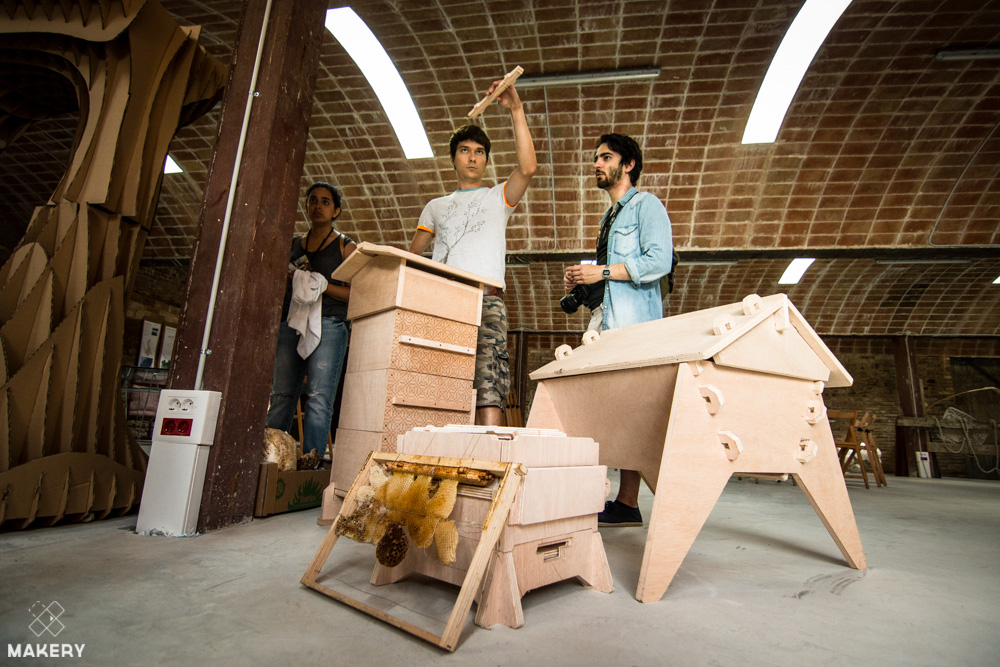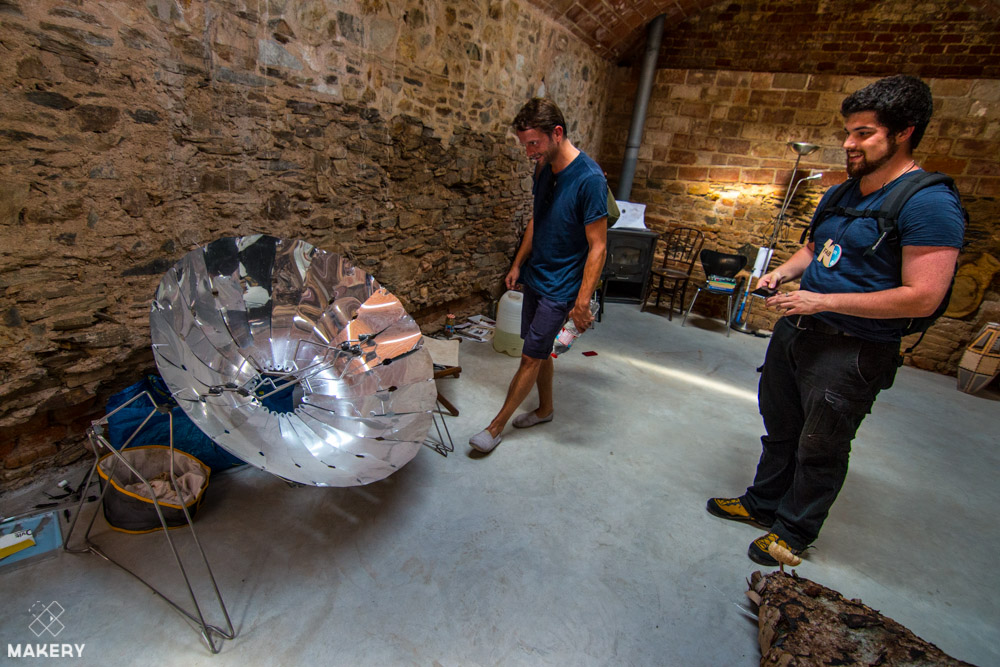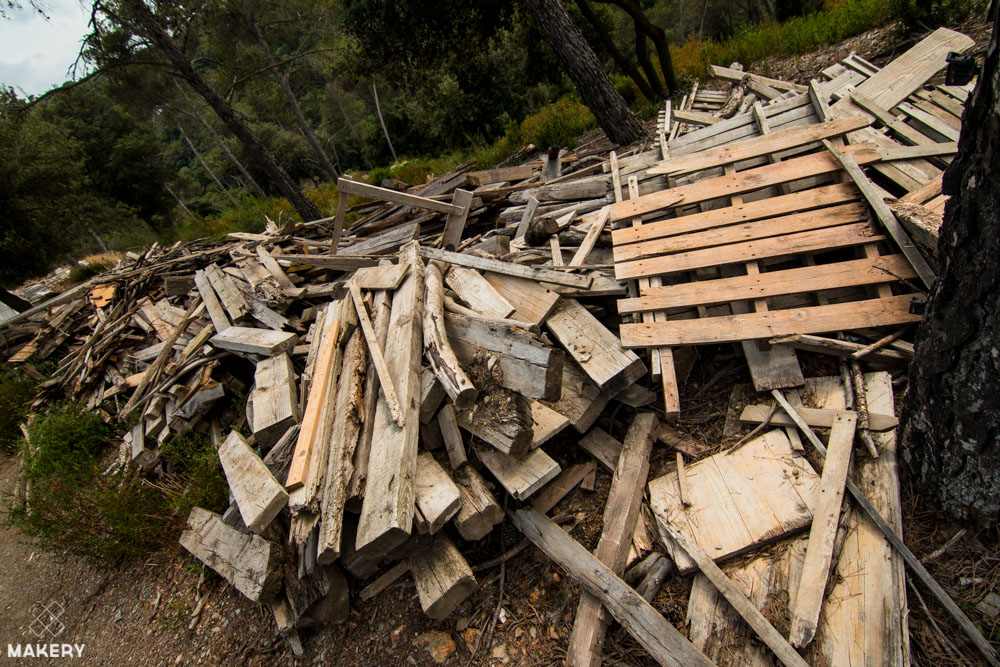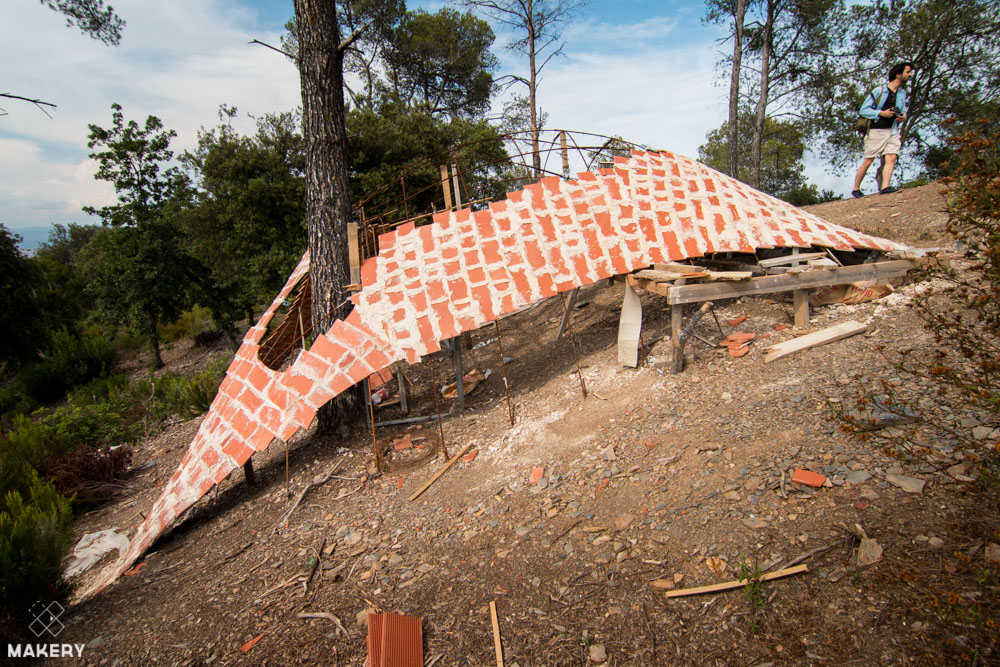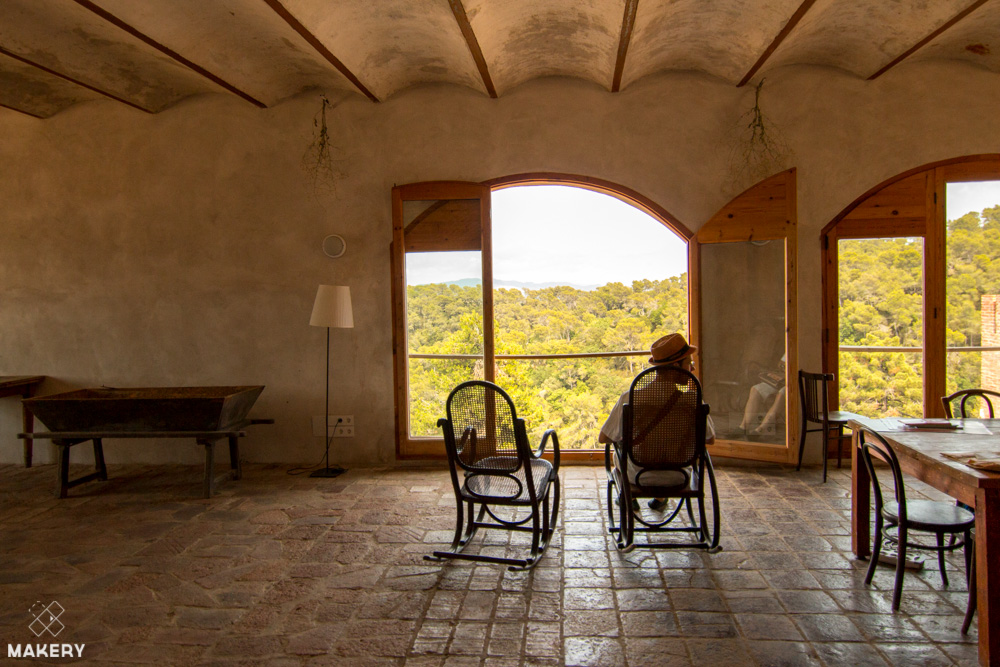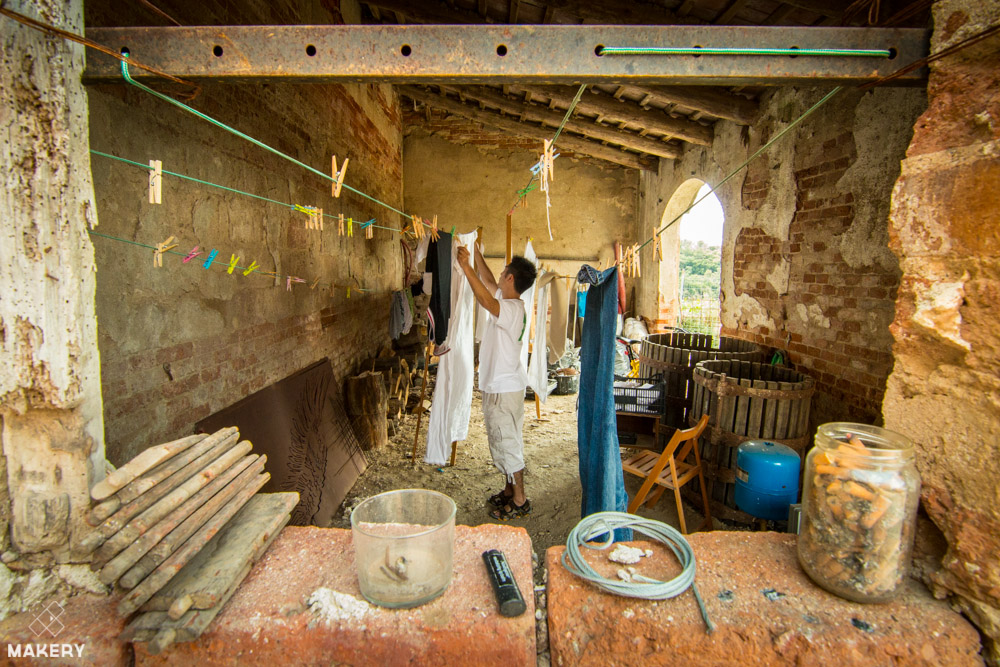 Valldaura's lengthy list of partners, supporters and sponsors is living proof of the interest generated by the project. Institutions: Spanish ministries of Industry, Energy, Tourism, Economy and Competitiveness, Collserola Park, town of Cerdanyola del kinVallès. Schools: Polytechnic University of Catalunya, MIT, Center for Bits and Atoms, i2cat and IAAC. These are joined by 13 industry partners and sponsors.
More information on Valldaura, self sufficient lab.
The Mini Green Lab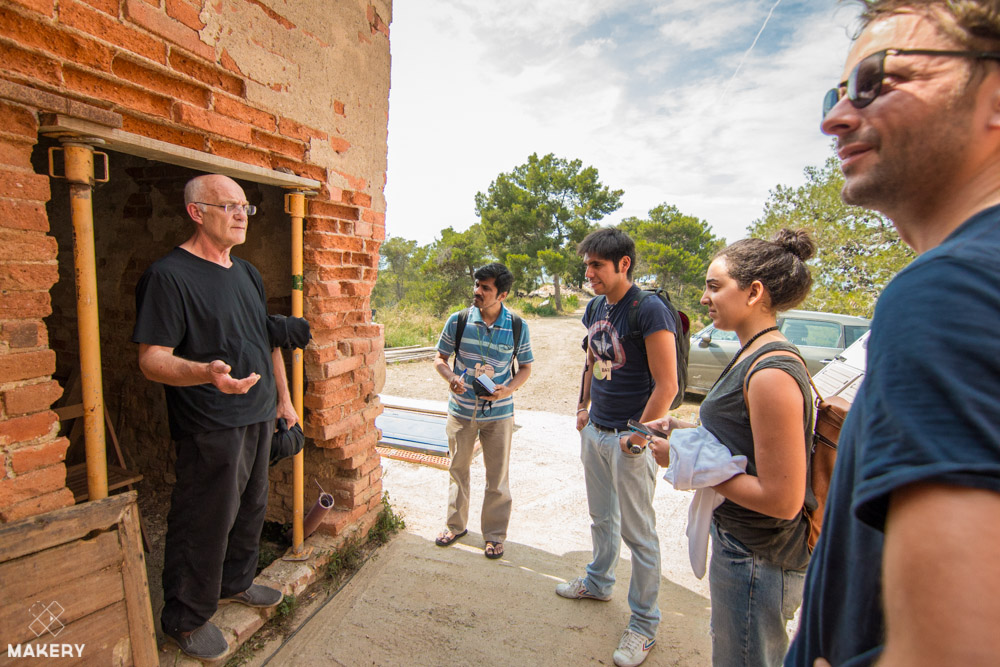 Wandering through the corridors and gardens of the house, we cross paths with a man in his fifties wearing sandals and carrying rags and pieces of wood under his arm. David Forgham Bailey is a neighbor of Valldaura. « I have been living and working in my little caravan for a month now, » he says, pointing to the vehicle. « I bought it a few months ago for less than a thousand euros, and ever since then I've been repairing and improving it with everything I've found in the area. »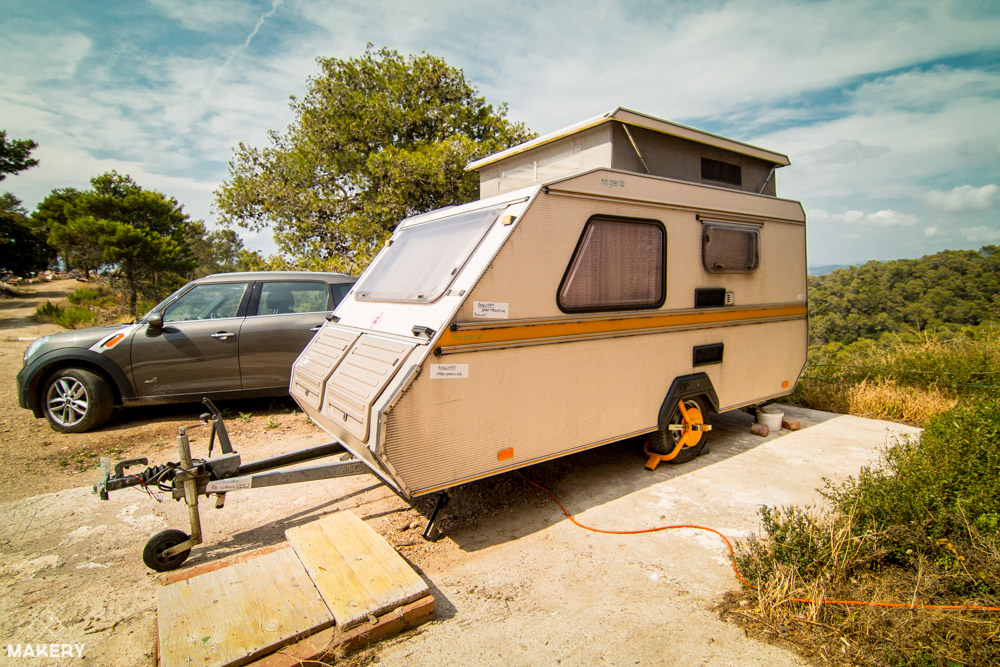 He claims that his caravan is better equiped than the 4,000 euro models on the market. For David, this project is first and foremost a militant act: « I work in collaboration with Schumacher College in the UK, a great place dedicated to self-sufficient ecological and social solutions. I'm not really a fan of 3D printing and laser-cutting. It's still melted plastic, which releases a lot of toxic fumes. So I do my best on my own scale to demonstrate another way. »
Contact David Forgham Bailey at dfb@fabfolk.com