/ News
(Français) Portraits de fabmanagers à la fabconférence FAB10 en juillet, à Barcelone.
10 fablabbers at FAB10 Barcelona
After a festive weekend, FAB10 returned to study mode Monday with the Symposium and its theorists, politicians, economists… For once that the makers were here not to make but to listen, we drew their portraits.
Barcelona, from our correspondent (text and photos) 
By the seventh day of FAB10, MIT's International Conference of Fab Labs, all the newcomers have been introduced, and the first Global Fab Awards have been given (most notably to W.Afate, an amazing 3D printer made from reclaimed bits of computers, by WoeLab in Lomé, Togo). At the Symposium opening on July 7, FAB10 emcee Neil Gershenfeld announced new projects including two open platforms for economics and resources—fabeconomy.com and fabshare.org—as well as the symbolic renaming of the Fabacademy to the « Academy of (almost) Anything ». Makery closely observed this panel of fablabbers. They came from all over the world to meet in Barcelona—a great opportunity for an international group portrait!
« The name of a fablab should be easy-going, welcoming »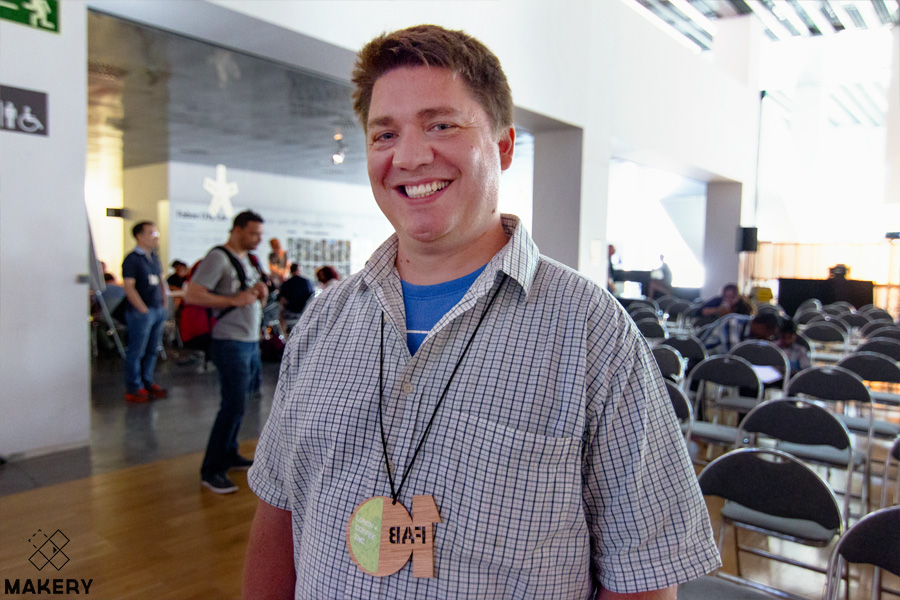 Roland Stelzer founded the Happylab in Vienna (Austria) more than two years ago. This joyful name comes from the professor who inspired him to create a fablab. After the professor passed away, Roland paid tribute to him: « I didn't want the fablab to have a name that was too nebulous, too technical. If you want a fablab to be accessible to everyone, it begins with a warm and friendly name. Like Happylab. » Today it counts more than 1,300 members.
« I want kids to create their own jobs »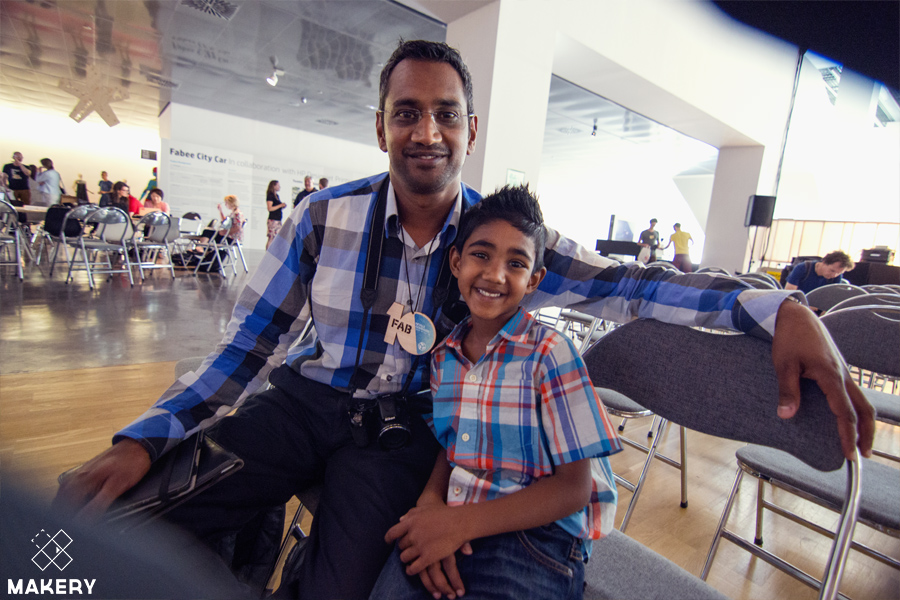 Neville Govender is an engineer and supervisor of fablabs opened by the South African government in the Ekurhuleni region. Two have already been opened with the Fabfoundation's support. And more will come, if Neville manages to keep up with the pace he set for himself of one per year. All are free of charge. « School is out at 1pm, then more than 40 kids come to the fablabs every day to participate in workshops using computers, code, digital fabrication tools… We want them to know the technologies, not just their applications but also their potential, so that in the long run—maybe ten years from now—they create their own jobs. »
« A fablab should be independent, especially financially »
As the manager of a fablab in Seoul, South Korea, Kim Dong-Hyun isn't exactly in a precarious situation. The government and several large companies support his initiative in an incubator for start-ups. However, Kim says he is uncertain about the long-term financing of his partners. « I want to know how to make money with a fablab. That's why I'm here. I feel a bit less lost when faced with this challenge after listening to the few responses I found here. »
« We want to invent the machines of the future »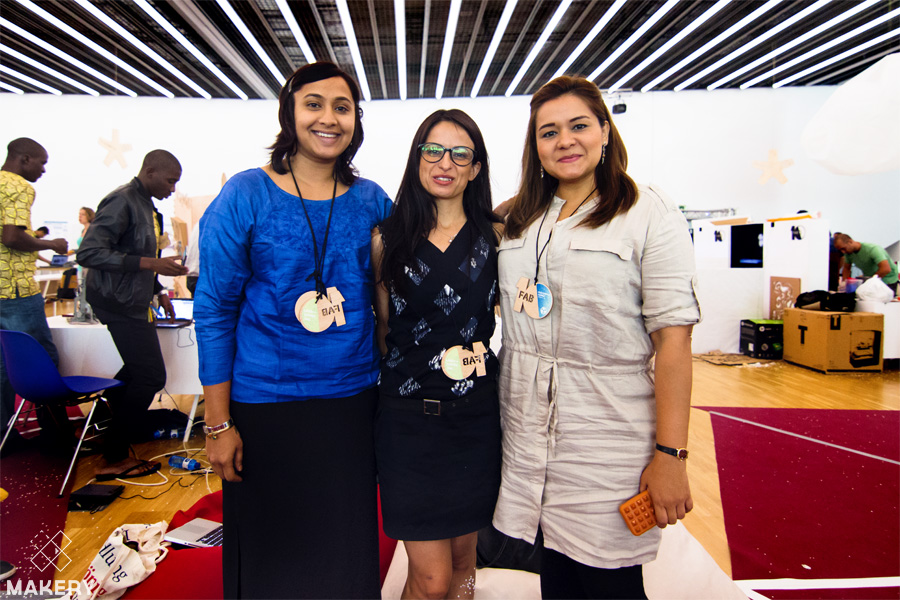 Daniela Frogheri and Ana Karyna, both professors of architecture in Mexico, are here to immerse themselves in the great world of fablabs. « Our fablab is very recent. We set it up this year, so we want to learn fast. » For now, the budding fablab created within the University of Monterrey, Mexico, is intended only for students in architecture, design, fashion and graphic arts. But « we are also at FAB10 for our project Machinas Libres », a transdisciplinary initiative to bring together students from different courses, universities and labs to invent the fabrication machines of the future. They are looking for new (skilled) participants.
« Bangalore needs creativity »
Anupama Prakash gave herself a challenge: « Bangalore is one of the most technophile cities in the world, with a very high concentration of technical talent, especially in the field of computer science. But we don't know how to invent. I want to bring artists and technicians together. The best ideas will come from their encounter. » At this stage of the Fabconference, Anupama is certain of at least one thing: she would like to set up a makerspace, not a fablab. « Fablabs are too machine-oriented for me, whereas a makerspace seems more open, more democratic. »
« Students come after class to learn at the fablab »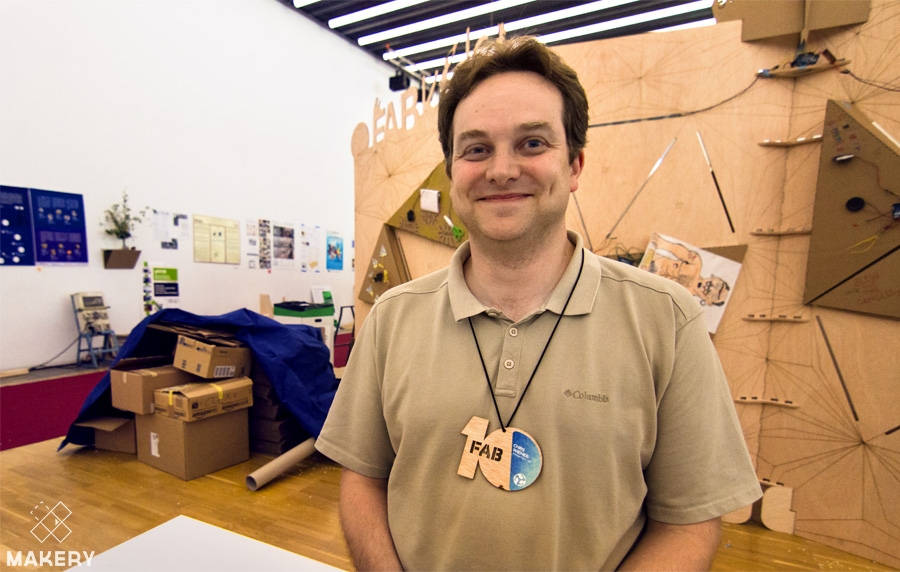 Chris Wiemer, public school professor in Stoughton, Wisconsin, didn't have digital fabrication in his career plan. « It all started with a retired engineer. » A fablab convert who spent one year convincing the school and raising 150,000 dollars in donations. The fablab has been ready for two years, but remains closed, as it lacks teaching staff. Chris, along with a math teacher and a physics teacher, are in training at the Fabacademy. « We knew how to deal with kids, but not machines, and even less kids in the middle of machines. » In the past year, several hundred students have been trained. Next year, it will be the turn of the neighborhood locals. « The students want to stay after class to do their project and learn. One of my final-year students offered to train the younger ones in exchange for staying later to build her DIY violin in pink acrylic. Now she's even bribing the guard with pizzas in order to stay later than the others. And next year, she begins her engineering studies! »
« Our fablabbers/start-uppers exchange skills and work among themselves »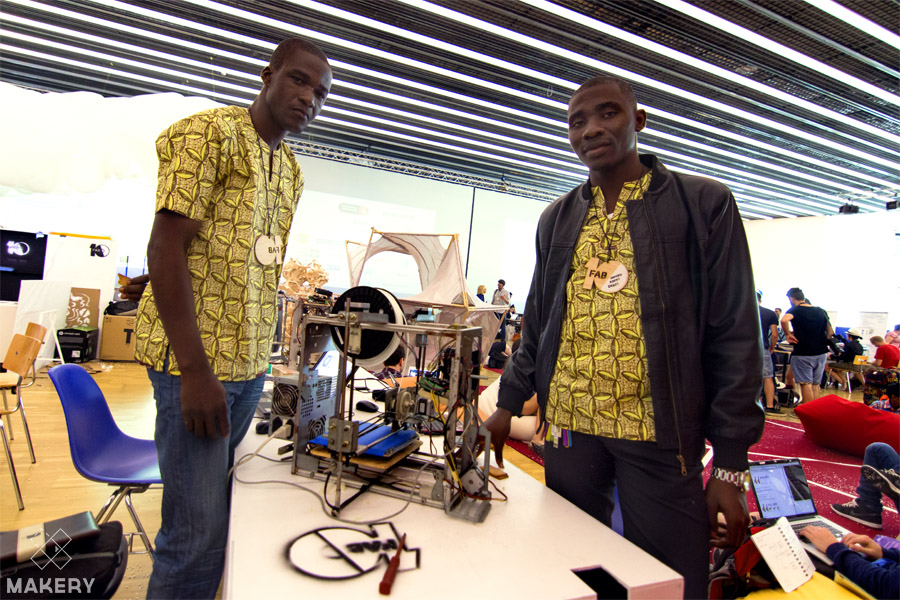 Dodji Koffi Honou manages a fablab in Lomé, Togo, where Afate Gnikou transforms e-waste into precise and functional 3D printers. Welcome WoeLab, the star of FAB10, whose flagship creation W.Afate won the most prestigious Fab Award for outstanding fablab project (this was their first conference). Woelab will celebrate its second anniversary in August, « and we plan to throw one hell of a party! » Togo's first fablab incubates start-ups. « We don't have a call for projects or a jury. If a project that comes into the lab as a simple participant demonstrates that it fits well into the community and shows economic potential, it can be promoted to the incubated start-up stage. Here, we trade time and skills: any entrepreneur can help another start-up project that requires his skills, on the condition that he will be supported in turn. »
« A start-up that wants to make its city better »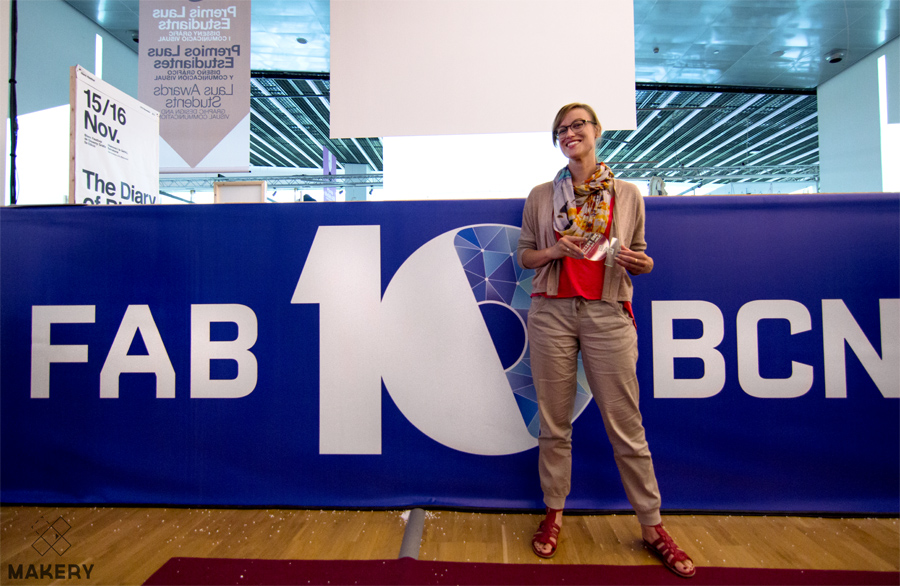 Katie Rast, director of a fablab in San Diego, sighs after the Fab Awards ceremony. « One of our projects, a leg prosthesis designed by Andre Palermo Szucs, won a prize, it's so cool! » Founded in 2007, Fablab SD, historically the 25th, « was there when the maker movement was just getting started, when we were ecstatic, whereas 3D printers were just making big blobs of neon plastic… » Today, Fablab SD's three missions—education, innovation and community—« contribute to making our city a little better ». It's about considering the lab « as a start-up, and not a nonprofit organization ». Of course, this hardly excludes being involved in the community: « We train unemployed people on machines, software, technology, etc, that helps them find a job. We also train people who are socially marginalized, who got out of prison… And it works very well. » Fablab SD also hosts and helps start-ups. « We're still at the experimental stage, with three projects for our first season. One of them, Pocket Drone, has already raised close to one million dollars on Kickstarter. »
In terms of funding, Katie believes she has tried just about everything. At the very beginning of the movement, she launched machine rental services and fabrication support. « What a mistake! These services are just taking off now. » Katie also learned not to count exclusively on grants and donations. The lab offers workshops, consulting on prototypes for companies, machine rental and paid membership. « With all that, we're a lot more calm about the future of Fablab SD. We are going to kick so much ass! »