BottleCutter 2.0 is a manual bottle cutter. It is basic but efficient and recycles in a single motion one's used bottles into plastic string.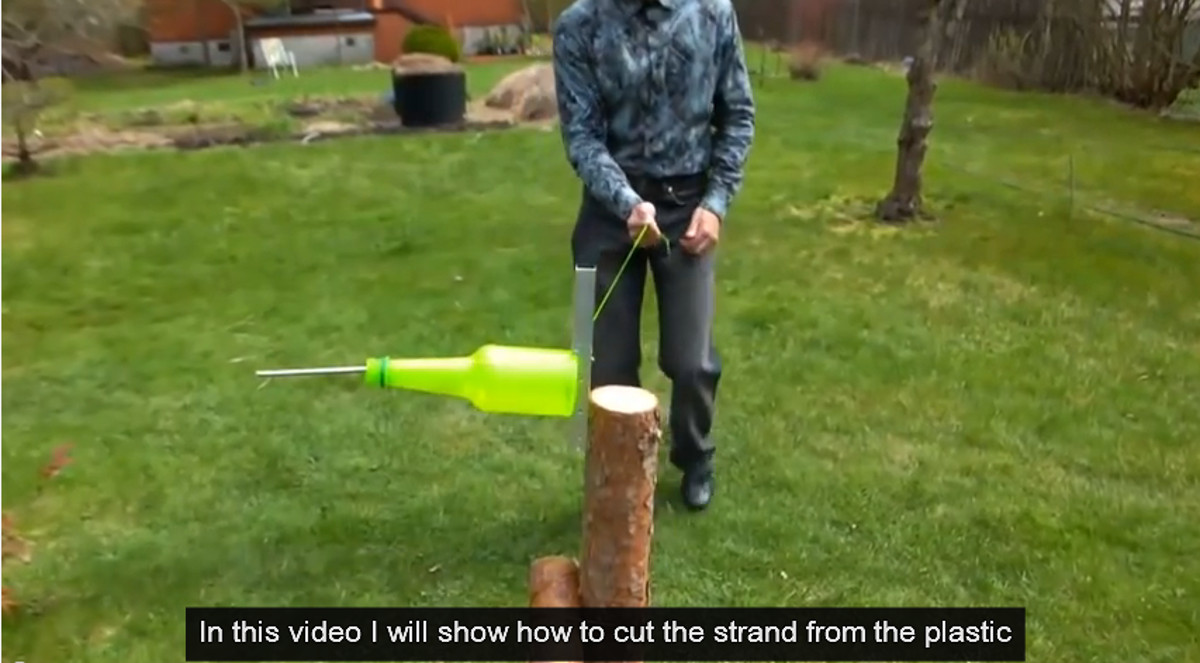 Even if the videos are posted by Maxim Egorov, a Russian maker (therefore in Russian), the principle is simple. It allows you to recycle plastic bottles into string or tape from 1mm to 1cm wide solid enough to repair a garden chair.
Armed with a manual bottle cutter made from cutter knife blades and a blowtorch (easy on the blowtorch or else use a hair drier) Egorov uses the thermo-contractible properties of plastic to fix the tape. Basic but efficient demonstration: the second video has been shared more than 2 million times!
Beware: this DiY plastic string cannot be used for 3D printers!