/ News
Cardboard VR headset. © DR
Cardboard, the poor man's Oculus Rift
Cardboard and a smartphone. These are the essential ingredients to assemble your Cardboard virtual reality headset.
Presented on June 26th during Google I/O, the annual conference of the American giant programmers, this DiY virtual reality headset running Android allows you to browse Google Earth or Street View in an immersive manner thanks to the kit supplying open source software and assembly instructions. A low cost version of the Oculus Rift as it were.
 
"We want everyone to be able to experiment virtual reality in a simple, amusing and affordable manner", announces Cardboard. The kit has been designed to be made of recycled carton, but the laziest will be able to get hold of it ready-made for less than 45$.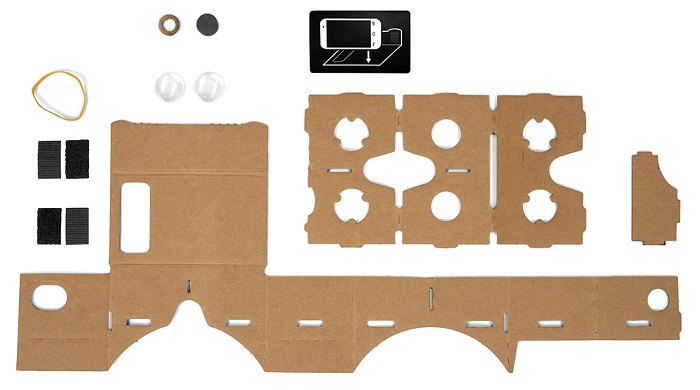 Cardboard by its developers, Boris Smus, Christian Plagemann and David Coz at Google I/O, on June 26th 2014.
At the end of 2013, Andrew Noske, Google Maps engineer, had put online the video of the experience called « Poor Man VR Goggles » that showed step by step the different stages to assemble the kit.
Detailed tutorial of Cardboard.